American F2 driver Correa to test F1 car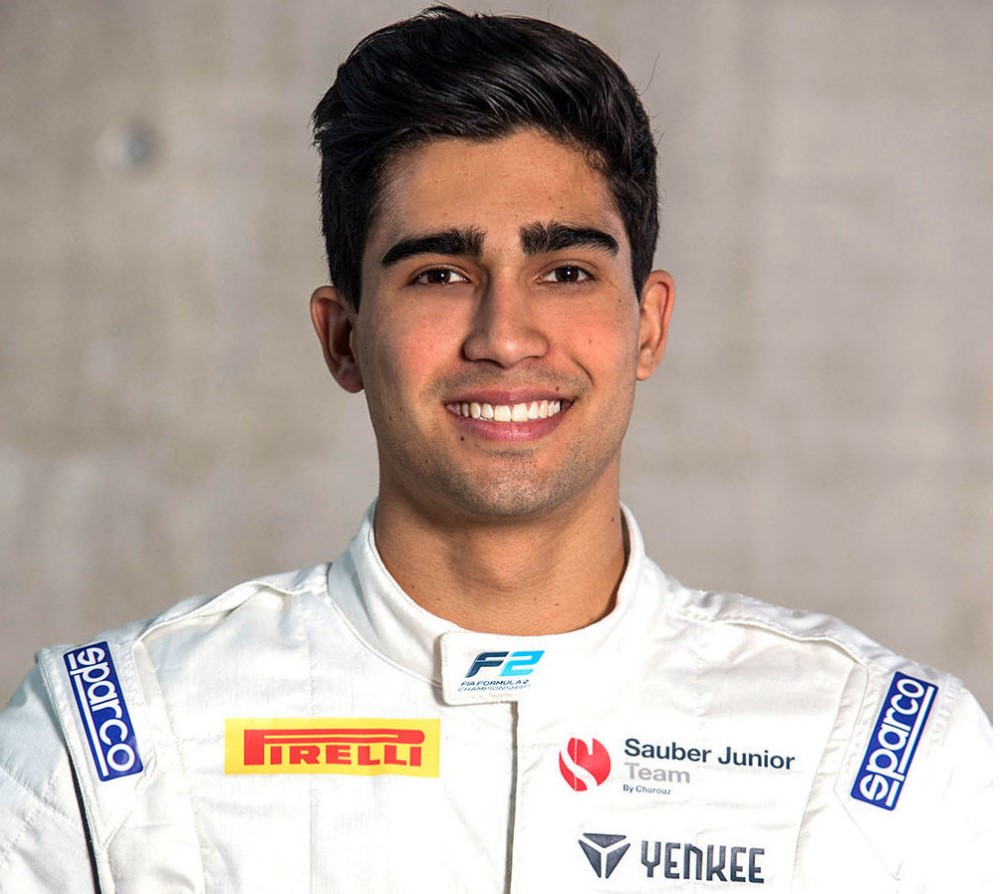 Juan Correa
American Formula 2 driver Juan Manuel Correa will make his Formula One debut in a private test with Alfa Romeo on Aug. 24.
Correa, 20, is an Alfa Romeo development driver and has been racing for the Sauber Junior Team by Charouz in F2 this year.
The test will take place at the Paul Ricard circuit in the south of France and he will test a Sauber C32, which was the last of the team's V8-powered cars before the V6 turbo powertrains were introduced in 2014.
Current F2 Point Standings
| | | |
| --- | --- | --- |
| POS | DRIVERS | PTS |
| 1 | N. de Vries | 196 |
| 2 | N. Latifi | 166 |
| 3 | S. Sette Câmara | 141 |
| 4 | L. Ghiotto | 135 |
| 5 | J. Aitken | 134 |
| 6 | G. Zhou | 107 |
| 7 | N. Matsushita | 85 |
| 8 | A. Hubert | 77 |
| 9 | L. Delétraz | 60 |
| 10 | J. King | 59 |
| 11 | M. Schumacher | 45 |
| 12 | J. Correa | 36 |
| 13 | D. Boccolacci | 30 |
| 14 | C. Ilott | 28 |
| 15 | A. Markelov | 16 |
| 16 | S. Gelael | 11 |
| 17 | N. Mazepin | 6 |
| 18 | R. Boschung | 3 |
| 19 | G. Alesi | 1 |
| 20 | M. Raghunathan | 0 |
| 21 | T. Calderón | 0 |
| 22 | A. Maini | 0 |
| 23 | P. O'Ward | 0 |
| 24 | R. Tveter | 0 |