Gateway ticket sales on par with 2018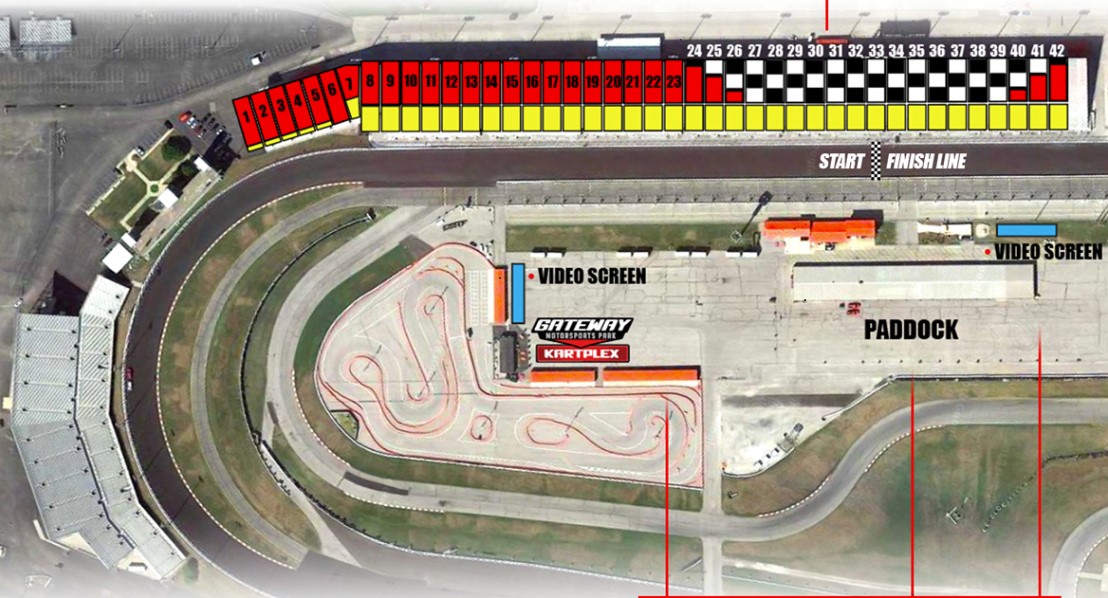 Seating
Gateway GM Chris Blair provided this update to Robin Miller of Racer:
"I'm happy to report that ticket sales are going very well and it looks like we are on pace to meet and possibly exceed last year's number. Our new naming rights sponsor, World Wide Technology, is actively involved with the event this year and the enthusiasm from their employees is really showing. To be totally transparent, we are down on some of the team hospitality programs this year (which I think having COTA and Laguna as new events this year may be a contributor to that), so when you factor in where we are on sales it shows that MORE of the ticket buying public are coming. We've had a lot of calls from people who are waiting to see the weather forecast, so we expect to see a lot of people hop off the fence and come to our race.

Grandstands
"The revised seating has been very well received once people started seeing the value of all they get if they buy the Checkered Flag Club package. The bus trips from IMS are really becoming popular, and a lot of people from areas such as Dayton, Detroit, Cincy are driving to IMS to hop on. It's a good program and there's a big push on radio in Indy right now to grab more people. I have a few surprises to announce later this week and early next week that fans will like. We are placing more emphasis on giving the best show of any oval. Stay tuned for those 'extras.'
"As far as the asphalt, we are very happy with it and it's doing well. The quality of racing keeps getting better. I know The Mailbag is about IndyCar, but I just got some notes from NASCAR regarding our Truck event in June. From 2017 (last year of old pavement) to 2018 (first year of new pavement for them) we had an increase of three lead changes and an increase of 183 passes under green (484 vs. 667). This year, the second time for them on the pavement, we doubled the number of green lead changes from 8 to 16 and the total number of green flag passes increased from 667 to 866! That's an increase of 382 passes under green in two years.
View from start of turn 1
"Thanks to Cara Adams at Firestone we have a shipment of tires coming and Kurt Johnson of Total Venue Concepts is going to wear out multiple sets on the high side to get that groove brought in. We are taking the same approach we took to the Truck race where we had lots of three-wide racing taking place. In addition, we are going to drag the track with Firestone rubber just prior to the start of the IndyCar event so that the track is groomed perfectly to give drivers some grip and the fans a show."