Zak Brown: Alonso would be "immensely successful" in IndyCar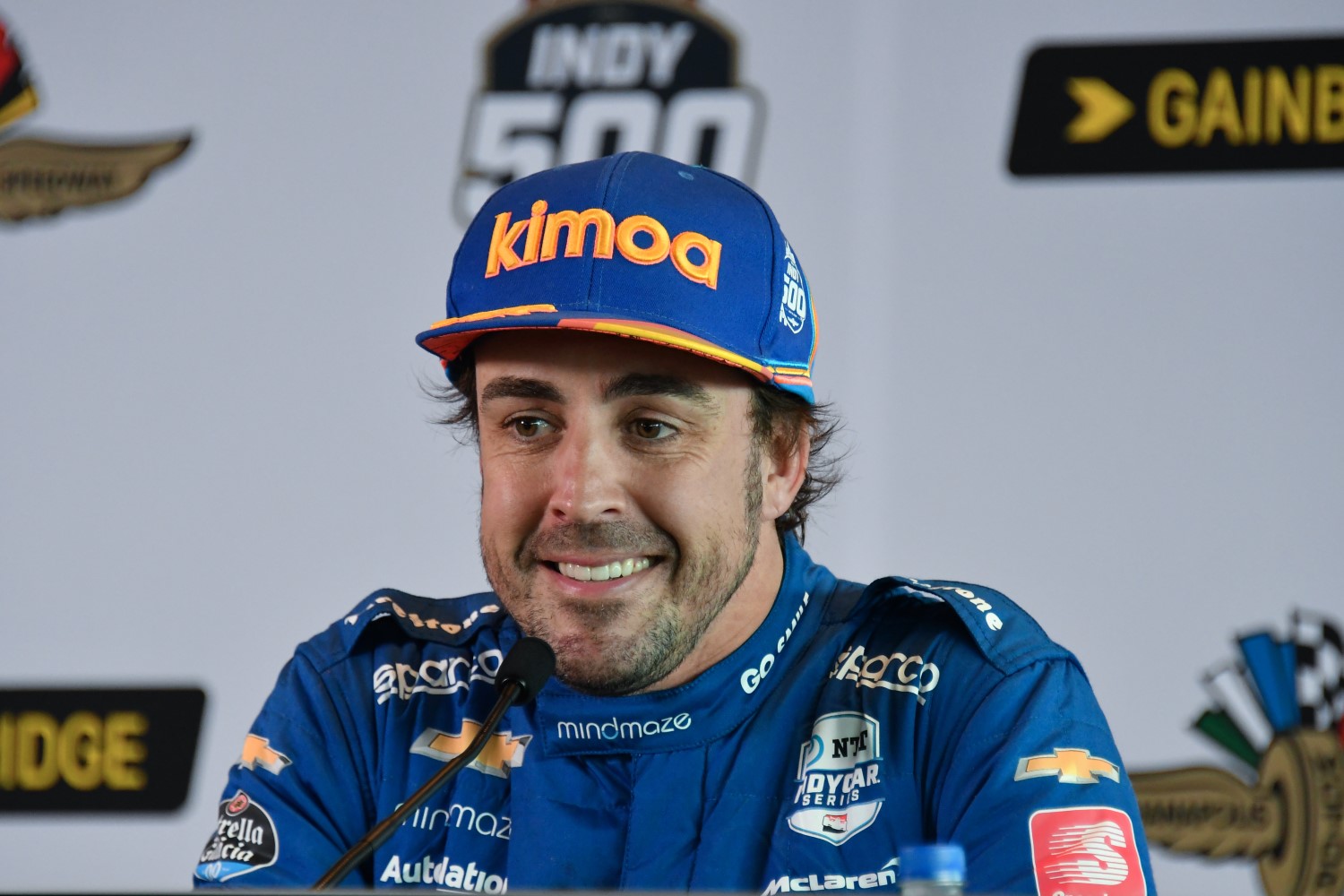 Browns thinks Alonso would be very successful in IndyCar
In today's IndyCar media conference the question again came up as to whether Fernando Alonso might change his mind and do a full season of IndyCar racing since he has nothing else for next year.
Brown went on to say: "I'll be seeing Fernando at the Italian Grand Prix. He's well aware of everything that's going on with our IndyCar activities and has been for some time.
"I don't think his desire to win the Indy 500 has diminished at all. He has not shown an interest – yet, I should say – in a full season of IndyCar. He's coming off 20 years of lots of racing and I think he wanted to take the second half of this year off to see what he wants to do in the future.
"I think he would be an outstanding talent in IndyCar. I personally think, knowing him as well as I do and his driving style, he'd be immensely successful and welcomed and would enjoy it.
"But Fernando is the type of individual that you put the opportunity in front of him and let him make his decision. So I'll be picking that up with him in about a month's time, but I would not anticipate in 2020 him having a desire to do a full season."
And why not? We suspect two reasons: 1) Salary, he is used to F1 salaries of tens of millions of dollars, 2) He wants to see if the team is a winning team
That said, Schmidt admitted there was a possibility of the team expanding to three full-time cars, but at the moment the only certainty is an extra entry at the 104th running of the Indianapolis 500.
"You saw this year, we got to where it was Arrow Schmidt Peterson with two identically branded entries, and that was sort of my ultimate goal for a long time as an IndyCar team owner. You'll see that transition with the McLaren Orange influence to where we have that same theme going next year (i.e. two identically liveried cars).
"I wouldn't rule out ever running a third car. There certainly will be a third car in Indy, but I think our priority first and foremost is to position the two cars with identical liveries and every opportunity that those two cars have to win races, win the Indy 500, win a championship.
"A third full-time entry is not really on the radar now, but I wouldn't rule it out for sure."