Encouraging test in Mallorca for Mercedes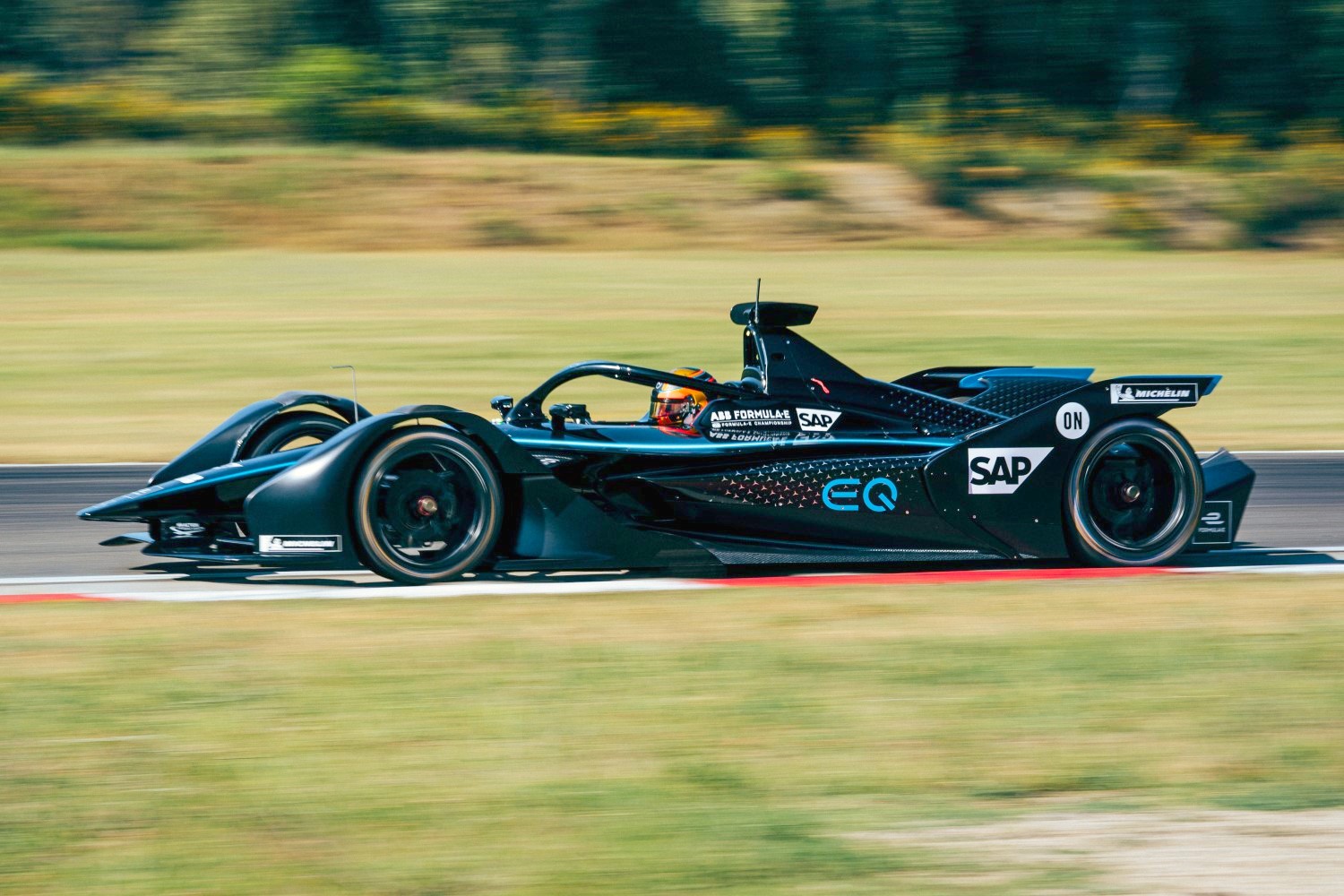 Mercedes Formula E car
The debut of the Mercedes-Benz EQ Formula E Team is getting closer and closer. During the past week, the team was in Mallorca for the latest in a series of tests in preparation for entry into the ABB FIA Formula E Championship towards the end of autumn. Stoffel Vandoorne, Edoardo Mortara and Esteban Gutierrez were on hand to assist in the development of the new Mercedes-Benz EQ Silver Arrow 01.
"It was a positive test that provided the opportunity to put in quite a few kilometers," said Stoffel Vandoorne. The Belgian pro already knows the car from test drives in Varano: "It was very good. We made solid progress, and everything went smoothly. After the first functional tests, it's been fascinating to gradually start working on all the different areas. But the time just seems to fly by, and there is still a lot of work to do."
For Edoardo Mortara, it was his second time at the wheel of the new all-electric Silver Arrow after the previous test sessions at Varano. "We have made good progress," said Edoardo at the end of the Mallorca test. "It's been good to follow the evolution of the car and of its systems. There is obviously still a lot to do, but we are on the right track. I hope it continues like this."
For Esteban Gutierrez, on the other hand, it was the first test with the team and the new car: "It was fantastic to drive for the first time. Thanks a lot to the entire team for giving me this opportunity. It was great fun and requires a completely different approach to any other formula car. It's really unique in that sense. My initial focus was on getting used to the car. After that, we did some important mechanical tests and worked on the systems. I also drove a complete race simulation. It was a great opportunity to test energy management over the full race distance."
Between now and the first race of Season 6 in late November in Saudi Arabia, the Mercedes-Benz EQ Formula E Team will be working flat out. "The time to the start of the season is getting tighter," said Ian James, Managing Director of Mercedes-Benz Formula E Ltd. "But I am very satisfied with our progress so far and in the recent tests. The team is increasingly coming together as a unit, the processes are being perfected, and the drivers are giving good feedback, which is a great help to us in the further development of the car. There are still a lot of challenges ahead of us before our new Silver Arrow contests its first race weekend at Ad Diriyah, but that's exactly what we're looking forward to."