Videos: Johnson pissed at Ryan Blaney after The Glen race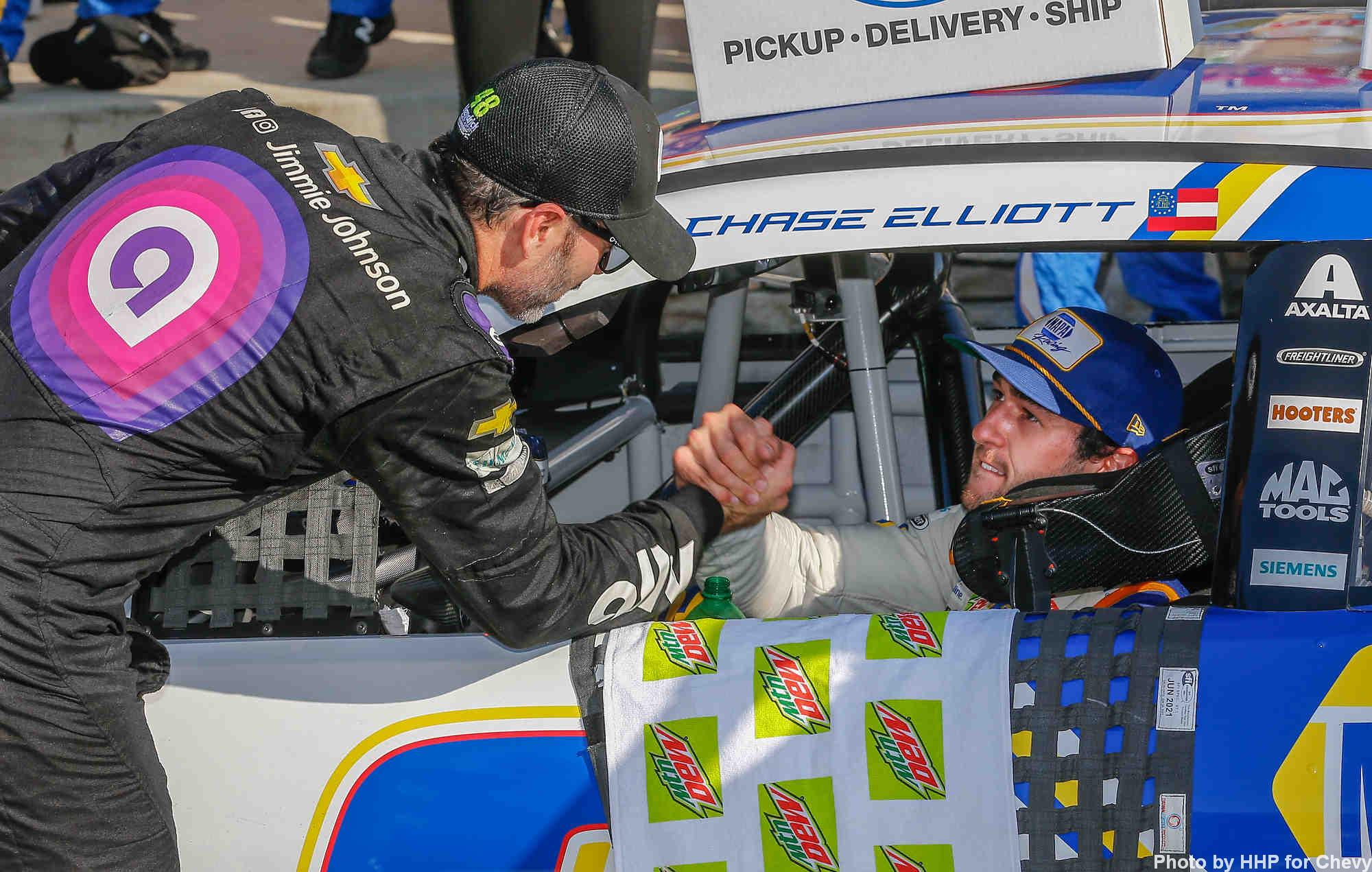 Johnson congratulates teammate Elliott for winning, then went looking for Blaney
JIMMIE JOHNSON – finished 19th: "(What happened with Ryan Blaney?) He just drove through me in the carousel.
"I tried to hear what he was trying to say…but his lips were quivering so bad when he came to speak. I don't know if he was nervous or scared or both…I don't know what the problem is.
"He just drove through me…and spun me out. And clearly that has big implications with what we are trying to do for the Playoffs tight now, so clearly not happy with his actions. …
"We scored points in both stages which was nice. We were setting up for top-eight to top-10 and got drove through. He claims it was just racing. So I can hardly wait to go racing. Everybody stay tuned."
Ryan Blaney – finished fifth: "(Talk about the incident with Jimmie Johnson) It was just racing. He had old tires. They just did gas only and he was pretty slow and I passed 10 guys off the bus stop all day. He hit the third curb pretty bad and got in that position and he was up and I had a good run. I was there. He left probably a lane-and-a-quarter or so, and I took it. At first he didn't turn down like I thought he knew I was there, and then he kept coming. I tried to check up and it was just too late. I mean, obviously, I didn't mean to spin him out. I don't want to do that. It's obviously an accident, but he was upset and I can't blame him for being upset about it. We're just racing hard and I thought there was a lane there and it just closed.
(How did you leave it with Johnson?) "He's angry. I can't blame him for being angry. He's trying to get in the Playoffs right now and have good runs. Trust me, the last guy I want to spin out is Jimmie. We always race great together. I've looked up to him for a long time and still do, and he's the last guy I want to spin out. It didn't end well. He wasn't happy and I can't blame him. He'll probably race me pretty hard here for the next few weeks, but I can't blame him for that. It was definitely not my intention there. … (Were you happy overall with how you ran in the race?) "Yeah, our car was fast. We started dead last and took a lot of time to get up through there. We did some pit strategy stuff and got a little bit better throughout the day and got to fifth there. I might have been able to get to fourth, but it would have been tough. It was a good job by everybody for having a fast car and ended up pretty decent."