Watkins Glen Likely To Sell Out For Sunday NASCAR Race (Update)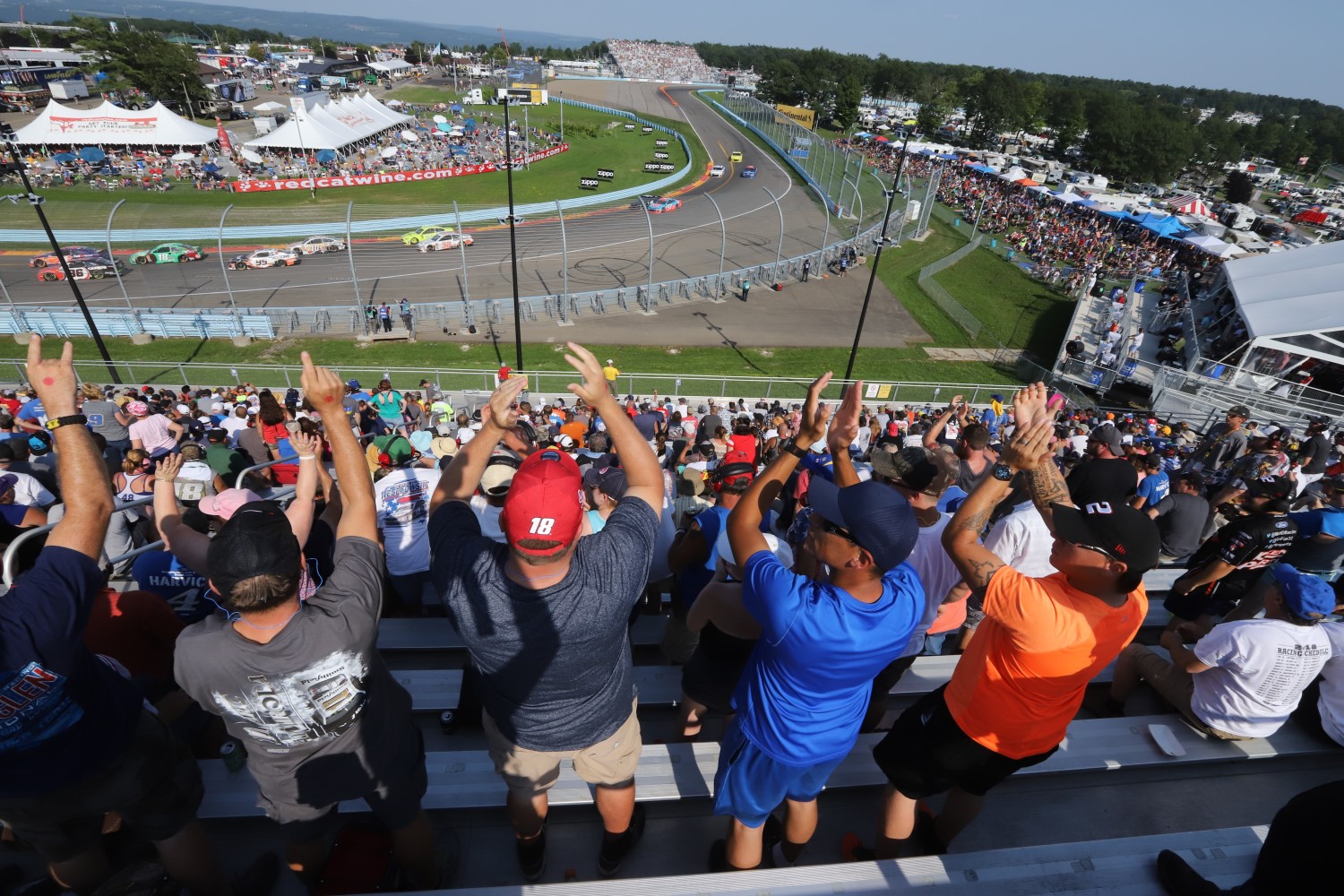 NASCAR sells out at a track IndyCar could not draw flies. Why? 100% of IndyCar races at ISC owned tracks have failed. Do you see a pattern? The France family's secret motto must be, keep your friends close, keep your enemies (IndyCar) even closer.
UPDATE Today Watkins Glen International announced that reserved grandstand tickets for today's Go Bowling at The Glen at The Glen Monster Energy NASCAR Cup Series race have sold out for the fifth consecutive year.
"We're excited to announce our fifth straight grandstand sell out," said WGI President Michael Printup. "This is a true testament to the passion and dedication our fans have for Watkins Glen International and NASCAR. We're looking forward to delivering an incredible experience that keeps our fans coming back year after year."
08/02/19 Watkins Glen Int'l is closing in on a grandstand sellout for this Sunday's Monster Energy NASCAR Cup Series race, which would be the second of the '19 season and WGI's fifth in a row. The track seats 35,000 in its grandstand seats and brings in another 15,000 or through general admission and camping for about 50,000 people on site Sunday. The other race this season to sell out was the Daytona 500, which had about 100,000 people on site. The track has not yet confirmed a sellout but is likely to by Sunday.
WGI President Michael Printup said of how the track has been able to keep its sellout streak going, "We keep a simple approach, we stay even on our marketing platforms, we drastically change up our advertising every year. … We went massive with billboards this year; some people would laugh me out of the room in this sport if I said that, but we're getting people socially recognizing us for all the billboards we have in Pennsylvania and New York for the first time." Adam Stern/SBD