Hamilton over Verstappen and Vettel in final practice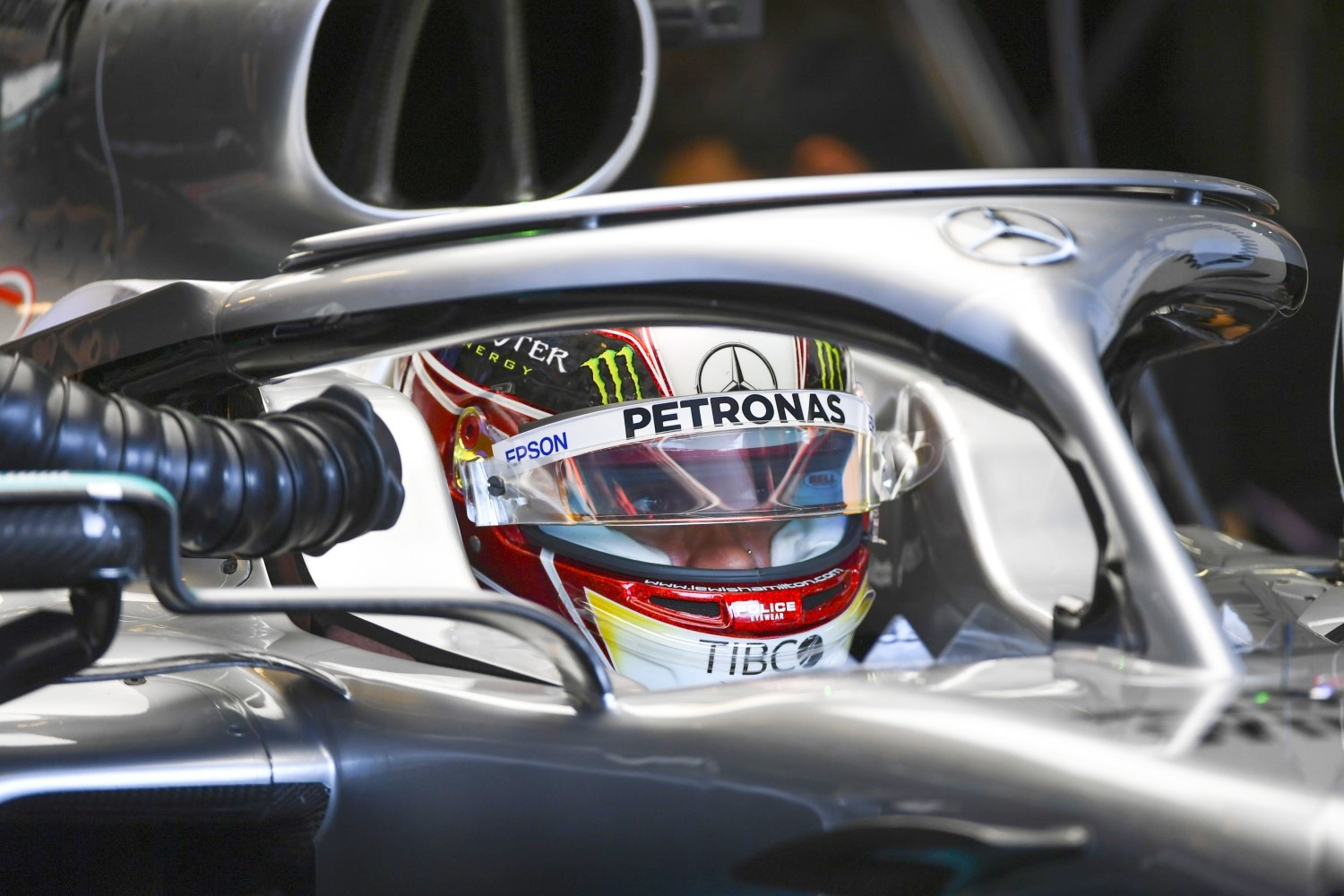 Hamilton quickest, but not by much
Lewis Hamilton (Mercedes) pipped Max Verstappen (Red Bull) and Sebastian Vettel (Ferrari) by less than 1/10th sec to lead final practice for the Hungarian GP in Budapest.
Hamilton, Verstappen and Vettel seem to have nudged ahead of their respective team mates, but as for choosing between the three of them… Vettel has it nailed in the first sector, and Mercedes and Red Bull seem evenly matched through the later stages of the lap. Game on for qualifying!
Valtteri Bottas in the 2nd Mercedes and Charles Leclerc in the 2nd Ferrari rounded out the incident free session.
P3 was reduced to just 50 minutes necessitated after a significant amount of oil was dropped at Turn 4 by a dramatic engine failure in the preceding F2 support race.
It made for a hectic final practice, and one in which the track got quicker and quicker as the cars gradually cleared the cement dust left by the marshals' clean-up operation.
Practice 3 Results
| | | | | | | |
| --- | --- | --- | --- | --- | --- | --- |
| POS | NO | DRIVER | CAR | TIME | GAP | LAPS |
| 1 | 44 | Lewis Hamilton | Mercedes | 1:16.084 | +0.000s | 21 |
| 2 | 33 | Max Verstappen | Red Bull Racing Honda | 1:16.097 | +0.013s | 16 |
| 3 | 5 | Sebastian Vettel | Ferrari | 1:16.166 | +0.082s | 18 |
| 4 | 77 | Valtteri Bottas | Mercedes | 1:16.355 | +0.271s | 19 |
| 5 | 16 | Charles Leclerc | Ferrari | 1:16.392 | +0.308s | 18 |
| 6 | 10 | Pierre Gasly | Red Bull Racing Honda | 1:16.684 | +0.600s | 19 |
| 7 | 4 | Lando Norris | McLaren Renault | 1:16.774 | +0.690s | 20 |
| 8 | 7 | Kimi Raikkonen | Alfa Romeo Racing Ferrari | 1:17.216 | +1.132s | 22 |
| 9 | 55 | Carlos Sainz | McLaren Renault | 1:17.217 | +1.133s | 23 |
| 10 | 20 | Kevin Magnussen | Haas Ferrari | 1:17.230 | +1.146s | 17 |
| 11 | 8 | Romain Grosjean | Haas Ferrari | 1:17.293 | +1.209s | 21 |
| 12 | 26 | Daniil Kvyat | Scuderia Toro Rosso Honda | 1:17.432 | +1.348s | 21 |
| 13 | 27 | Nico Hulkenberg | Renault | 1:17.667 | +1.583s | 19 |
| 14 | 11 | Sergio Perez | Racing Point BWT Mercedes | 1:17.670 | +1.586s | 17 |
| 15 | 99 | Antonio Giovinazzi | Alfa Romeo Racing Ferrari | 1:17.929 | +1.845s | 22 |
| 16 | 3 | Daniel Ricciardo | Renault | 1:17.962 | +1.878s | 19 |
| 17 | 23 | Alexander Albon | Scuderia Toro Rosso Honda | 1:18.024 | +1.940s | 19 |
| 18 | 63 | George Russell | Williams Mercedes | 1:18.072 | +1.988s | 23 |
| 19 | 18 | Lance Stroll | Racing Point BWT Mercedes | 1:18.534 | +2.450s | 20 |
| 20 | 88 | Robert Kubica | Williams Mercedes | 1:18.709 | +2.625s | 26 |