Exclusive: Porsche Taycan 2020 Body reveal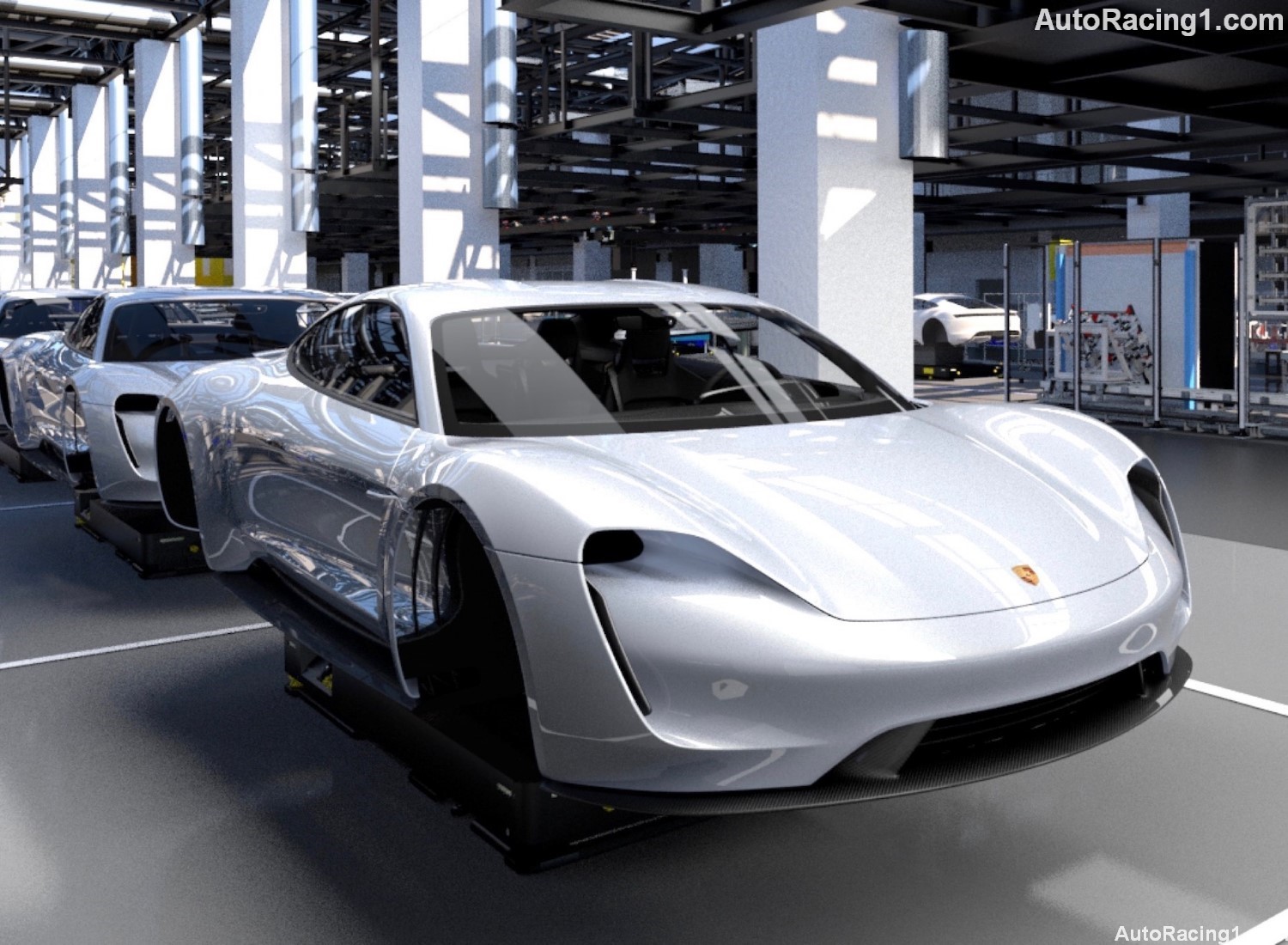 Production version of the aggressive Taycan Turbo body rolling off the line a few days ago. And do we see a small rear deck spoiler barely visible?
While we have seen many spy photos of the Porsche Taycan, mostly camouflaged, there has been a lot of speculation on what the final production version will look like.
To the right is a spy photo taken July 26th of the top of the line body for the 2020 Taycan – the Turbo model, rolling off the assembly line in Germany.
Note the aggressive body flairings around the rear wheel well compared to the Prototype below. It is apparent the Turbo version will have a much more aggressive stance and wider tires.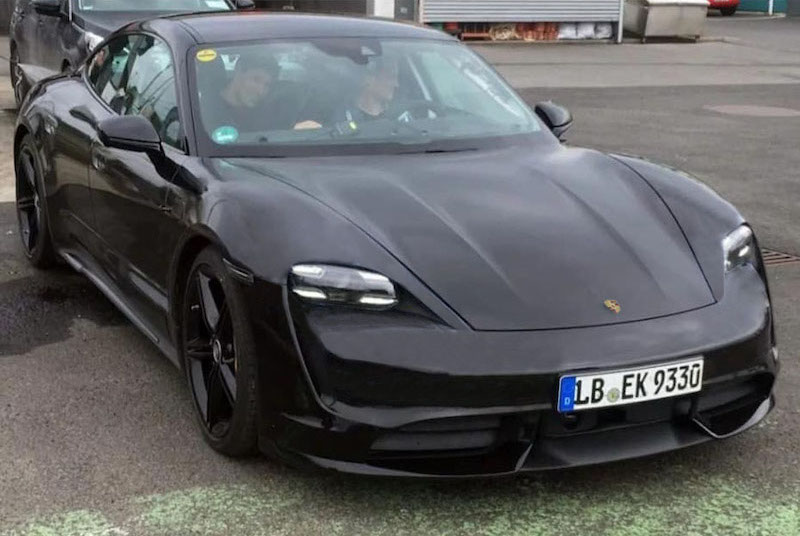 Note the body contours around the rear wheels of this prototype. No comparison to the production version