SPEED Channel: Oh what might have been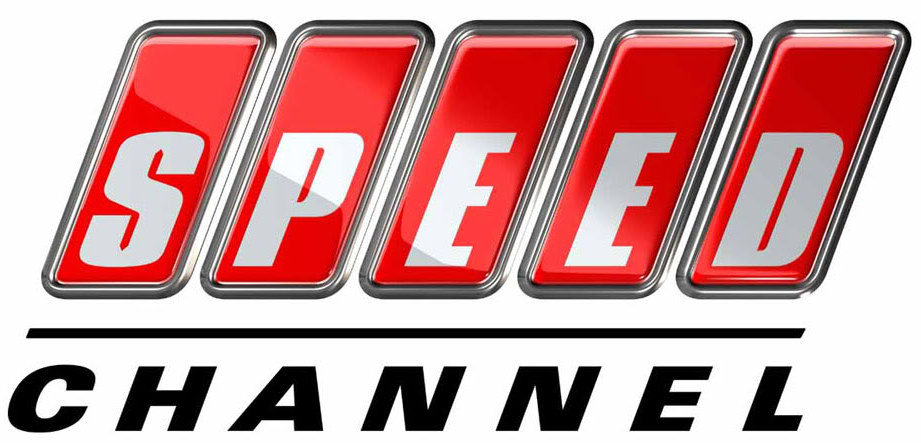 Round the clock programming devoted exclusively to man's fascination with motoring endeavors was a revolutionary concept 17 years ago. I would argue it still is.
However, at midnight on January 1, 1996, the stars aligned to bring the first round the clock motorsports channel in world history to 3.2 million American homes. A brainchild of the entrepreneurial spirit and conceived in an climate drastically different than the one in which it will disappear, Speedvision offered a bountiful buffet of never before seen programming devoted to the motoring enthusiast.
There were magazine-style shows such AutoWeek and Road and Track. There were also motor racing historical shows such as Legends of Motorsport, Planes of Fame, Wild about Wheels, or The History of Trans-Am.
Sure, the upstart network lacked the racing content many would have wanted. And early on they ran more than their fair share of reruns to fill the hours. The channel did make a huge addition in 1997, when they acquired the American broadcasting rights to Formula One.
But aside from the content it offered the gear head enthusiast and racing romantics, Speedvision above all else offered hope, as the possibilities were endless as to what could be done with round the clock programming devoted to racing.
Of course, if we fast-forward about 17 years, things didn't exactly work out the way the enthusiasts may have wanted. Speedvision changed names a few times, changed ownership, became tied to a corporate conglomerate many despise, and drastically altered course from its genesis.
And somewhere along the way, those documentaries about Jimmy Clark, Jackie Stewart and Graham Hill, from the early days that warmed the hearts of romantics, were replaced by Pinks, Pimp My Ride, Unique Whips, and endless hours of bad infomercials.
To be fair, SPEED had its shining lights. The Formula One announce team of Bob Varsha, David Hobbs, Steve Matchett, and Peter Windsor, who would later be replaced by the outstanding Will Buxton, will justifiably be romanticized by motor racing fans who were and still are lucky enough to hear them. The network did add some personality to its Sunday night telecasts of Speed Center and Wind Tunnel with IndyCar personalities Robin Miller and James Hinchcliffe. And yes, Wind Tunnel, which aired for the final time Sunday evening, became the go to weekly show for racing fans to get the news of what happened across the varied disciplines of this great sport.
Further, the network's excellent online motor sports news outlet will be missed. And SPEED must also be credited with bringing us bountiful coverage of events such as the 24 Hours of Daytona, and this year the 24 Hours of Le Mans.
Still, when the nostalgia ends and the story is ultimately told regarding the network that started as Speedvision, rebranded into Speed Channel in 2002, and later became simply SPEED, the tale will not be a romantic one. There will be no need to remember the second-rate, corporate auxiliary outlet SPEED ultimately became. Rather, the story of SPEED will be that of one fabulous idea and endless questions about what might have been.
Now, in positing the thesis that SPEED is a disappointing tale of what could have been, I know what the simple counter-point is: those who controlled the outlet had shareholders to answer to, a bottom line to look at, and partners to satisfy.
On this point, I do not disagree. It was not my money, nor did I have a billion dollar investment in any specific motorsports property. Also, it is probable that SPEED would not have been as profitable had it taken a different direction.
However, when you look back to what SPEED began as – programming for enthusiasts by enthusiasts – the network represented a golden opportunity to forward the motor racing genre, so to speak. Yes, in presenting programming about the history of motor racing and the heroes of the sport's past, Speedvision presented the opportunity to keep the tales of racing's glorious past alive, while simultaneously connecting those tales to the present.
Which for a time it did.
From 1998 to 2001, the original ownership team – a collaboration of Werner, Cox Communications and Times Mirror – the network grew from 11 million homes to 39 million. Prime time viewership averaged around 80,000, and the channel was close to reaching profitability. Also, it should be noted that in May of 2001, NASCAR accounted for only 2.3% of Speedvision's programming. According to Werner, there would have been more NASCAR "we just weren't at the point where NASCAR thought we were big enough, had enough distribution or enough cash, to make it worth their while to be involved with us."
However, along came the $750 million offer from Fox Entertainment Group's Rupert Murdoch midway through 2001, and Werner's group couldn't say no. "If I had the $100 million in my own checking account, I would have built the business myself and I'd still own it."
Of course, six months before Murdoch completed the purchase of Speedvision, Fox Sports began covering NASCAR which they had ponied up around $1.6 billion over eight years. In an instant, Speedvision became tied to a larger corporation, one with a vested financial investment in NASCAR, rather than motoring endeavors in a general sense.
And according to Joseph Liberatore, who became president of Speedvision soon thereafter and rebranded the network as Speed Channel in 2002, the network was not going to grow without an increase in NASCAR programming. While the shift to more NASCAR programming (it was 25% of the network's total programming by 2005), infuriated diehards, who objected to all the "NASCRAP," Liberatore and corporate headquarters believed there were not enough diehards to grow the network.
"If we had not added NASCAR, the viewership growth would have stopped. Everything would have stalled, and at best, Speedvision would have been in maybe 40-some-million homes. In worst case, you start going backward," said Liberatore in 2006.
And with regards to NASCAR, you cannot question that Speed Channel and later Speed was instrumental in the sport's explosive growth during the first half of last decade. Also, with the political turmoil brought upon by Indy Car racing's senseless, self-destructive civil war, endless questions could be asked regarding where Indy Car racing might have positioned itself to parallel with the growth of the network. In other words, had IndyCar been in the position it was in the mid-1990s, what sort of appeal would it have had for the growing Speed Channel? And what net result may have that had for the sport as a whole?
Of course, that all is sadly water under the bridge at this point, and any speculation is probably futile. The reality is NASCAR was where the motorsports audience was most concentrated in America, then and now. And when the interests of Speed Channel and NASCAR aligned, they hitched their wagons to each other, and not to whatever original vision the network had, nor the sport of racing as a whole.
But as we've seen in recent years, NASCAR's growth has limits as well. And Liberatore believes the channel essentially put all its "eggs in one basket," and lost its "overall racing niche."
And lose its overall racing niche, SPEED Channel did. While NASCAR programming continued, the network never made any real dedicated effort to other forms of racing. Sure, they broadcast parts of the Champ Car schedule on a time-buy in 2005 and 2006. But as Champ Car principal Kevin Kalkhoven told ESPN.com's John Oreovicz at the time, "Speed Channel has become so NASCAR-centric, that we are just a speed bump in their day."
While one could rightfully claim the open-wheel constituents of that era were quite proficient at unassisted self-implosion, Kalkhoven's point remains: other forms of racing were a speed bump for Speed Channel. And other than NASCAR, they never sought to develop a mutually beneficial partnership with another form of racing. Sure, the network did at times "fill the hours "with racing. However, SPEED never sought to forward the genre of motor racing as a whole, only to forward entities in which it had a vested interest.
It is from this perspective where SPEED was an opportunity lost. Sure, the ratings may have been better, and the shareholders profits maximized, but we got Pimp My Ride, instead of programming devoted to racers of the present or past. Also, you considering that such "appeal to the lowest-denominator" programming was aired on what professed to be a racing network, the notion that racing is something of a "redneck," endeavor was only reinforced.
And while it would be an aggressive claim, from this perspective, an argument could be forwarded that SPEED hurt racing as a whole.
So, call me callous, call me negative. Whatever the case, I'm not going to shed too many tears when SPEED disappears in a few days. Yes, I'll miss the occasional show, and I'm already wondering where certain racing programming will fall in the coming years. Yes, I will think somewhat romantically about the idea behind the network's inception as a show for enthusiasts by enthusiasts. Yes, knowing the financial realities facing the racing industry, another instance of downsizing is not encouraging.
However, for those who say that we are losing a network devoted exclusively to racing, I'm not so sure. Yes, we are losing a network devoted to a certain type of racing. But regarding a network devoted exclusively to motoring and racing endeavors, my response is simple.
I think it's a great idea. Maybe one day, someone will give it a proper try.
Note: Throughout this piece, I rely heavily on the factual information in Steve Mayer's excellent Car and Driver article from October 2006.
Brian Carroccio is an IndyCar Columnist for Autoracing1.com. He can be contacted at BrianC@AutoRacing1.com.