INDYCAR News, Notes & Happenings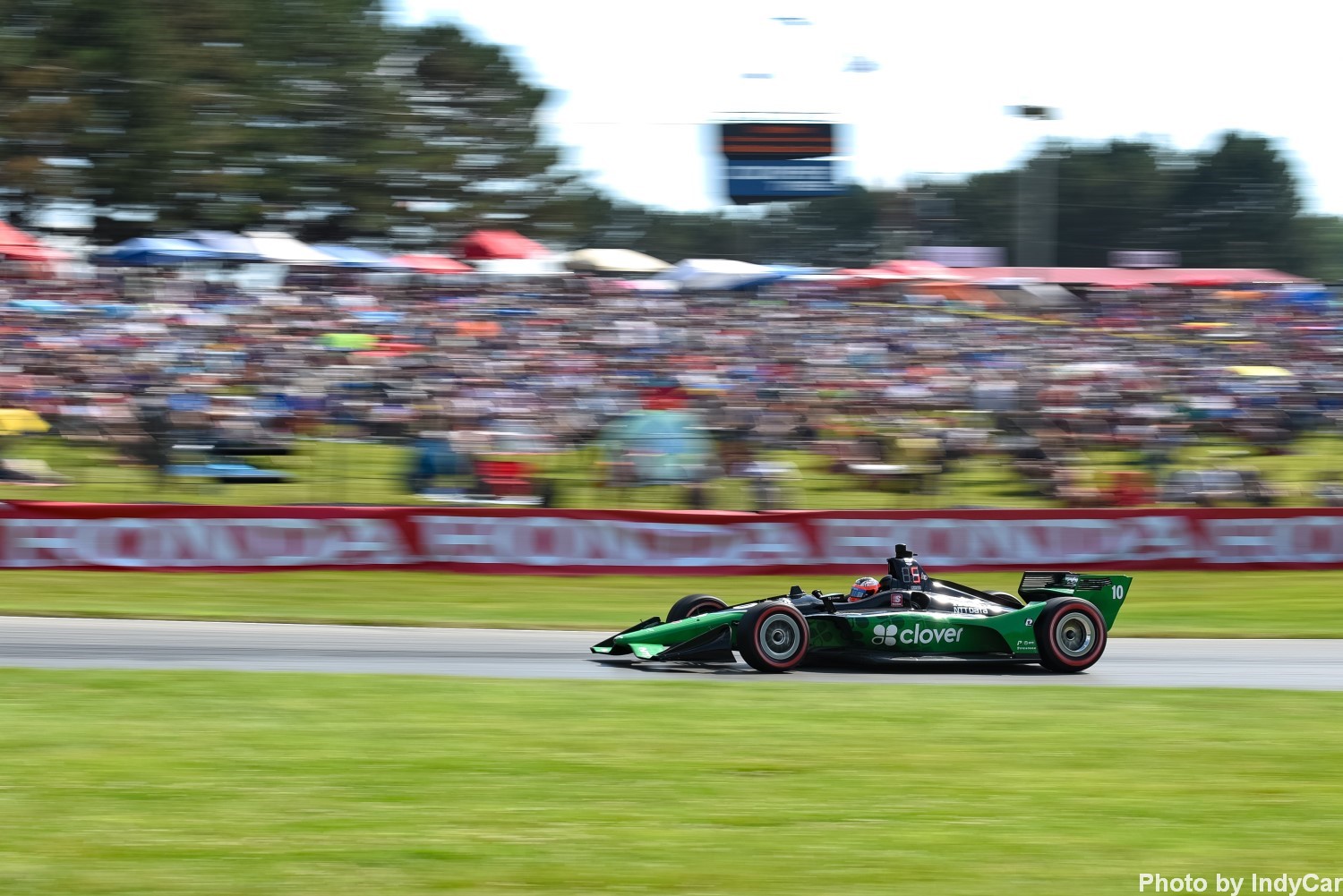 Rosenqvist screwed out of first IndyCar win
INDYCAR: A Contact Sport!
An unsung feature of the NTT IndyCar Series is the contact these Dallara cars can take, particularly on a road course. Felix Rosenqvist of Sweden has raced open-wheel machines all over the world, but he has never experienced car forgiveness like this.
"We see all the time that you can touch and we can always bang wheels," he said after giving Chip Ganassi Racing teammate Scott Dixon a solid but unintentional hit on the final lap of Sunday's Honda Indy 200 at the Mid-Ohio Sports Car Course. "I think that's one of the great things for the sport is that we can go really aggressive against each other without spinning or (damaging) parts."
Rosenqvist also appreciated that Dixon and their boss, Chip Ganassi, were fine with the Turn 2 bump.
"I think everyone really enjoyed that – we were enjoying it (as drivers)," Rosenqvist said. "We were banging wheels, (and) it was a bit exciting."
Nice guys can finish first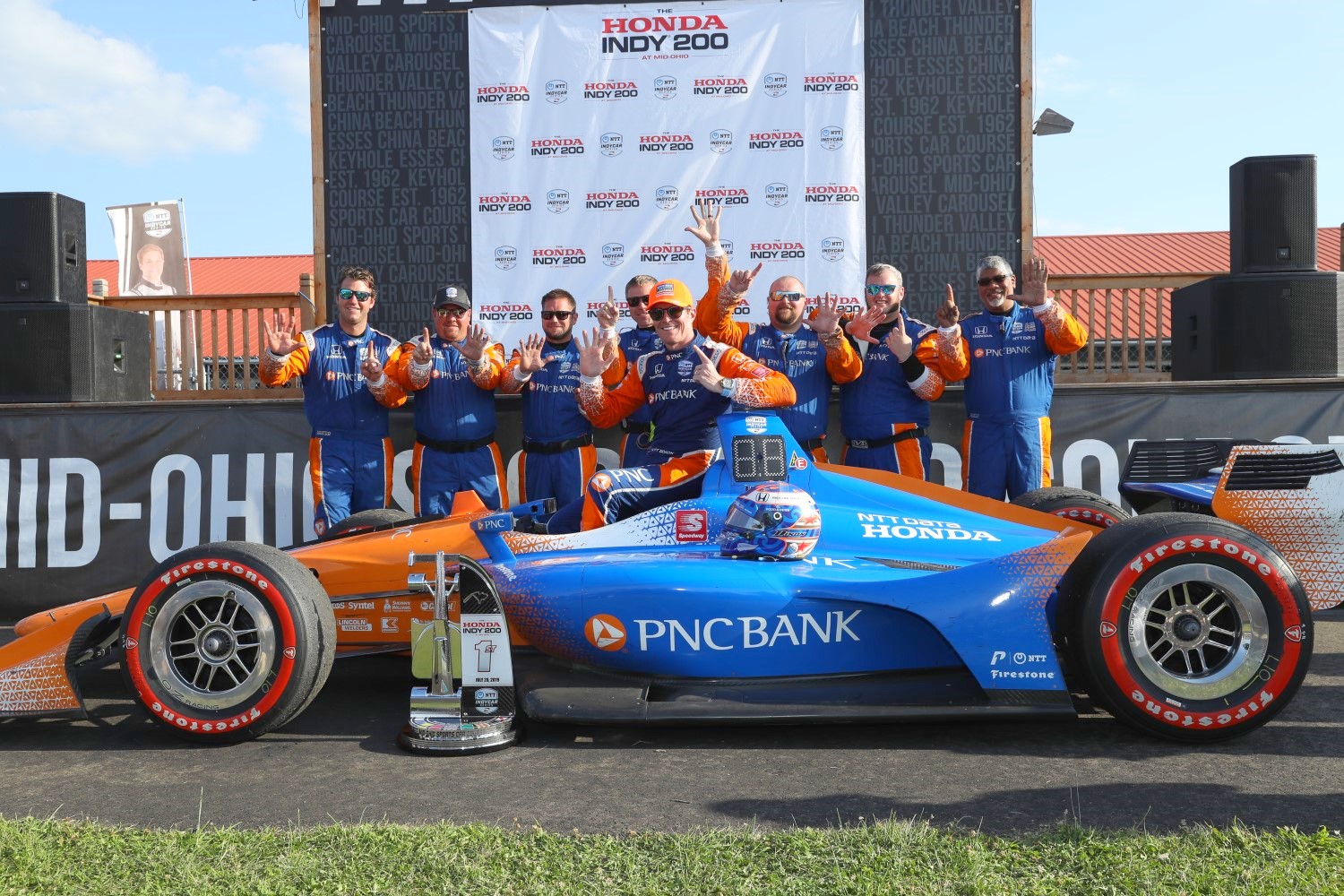 Dixon and crew
Scott Dixon was willing to play nice on Mid-Ohio's final lap, but a 46th career race win meant more to him than allowing Felix Rosenqvist to score his first win in the series.
"I'm not going to leave the door wide open by any means," Dixon said. "I knew he was going to come in deep there. I thought he was actually going to just wait to get a good exit off of (Turn) 2 and ultimately I think if he had just been a little bit more patient there I think he would have (passed) me going into (Turn) 4."
Dixon remains third in career Indy car wins, but Mario Andretti's 52 is increasingly within reach. A.J. Foyt won a record 67 races in his career.
Andretti Autosport builds on continuity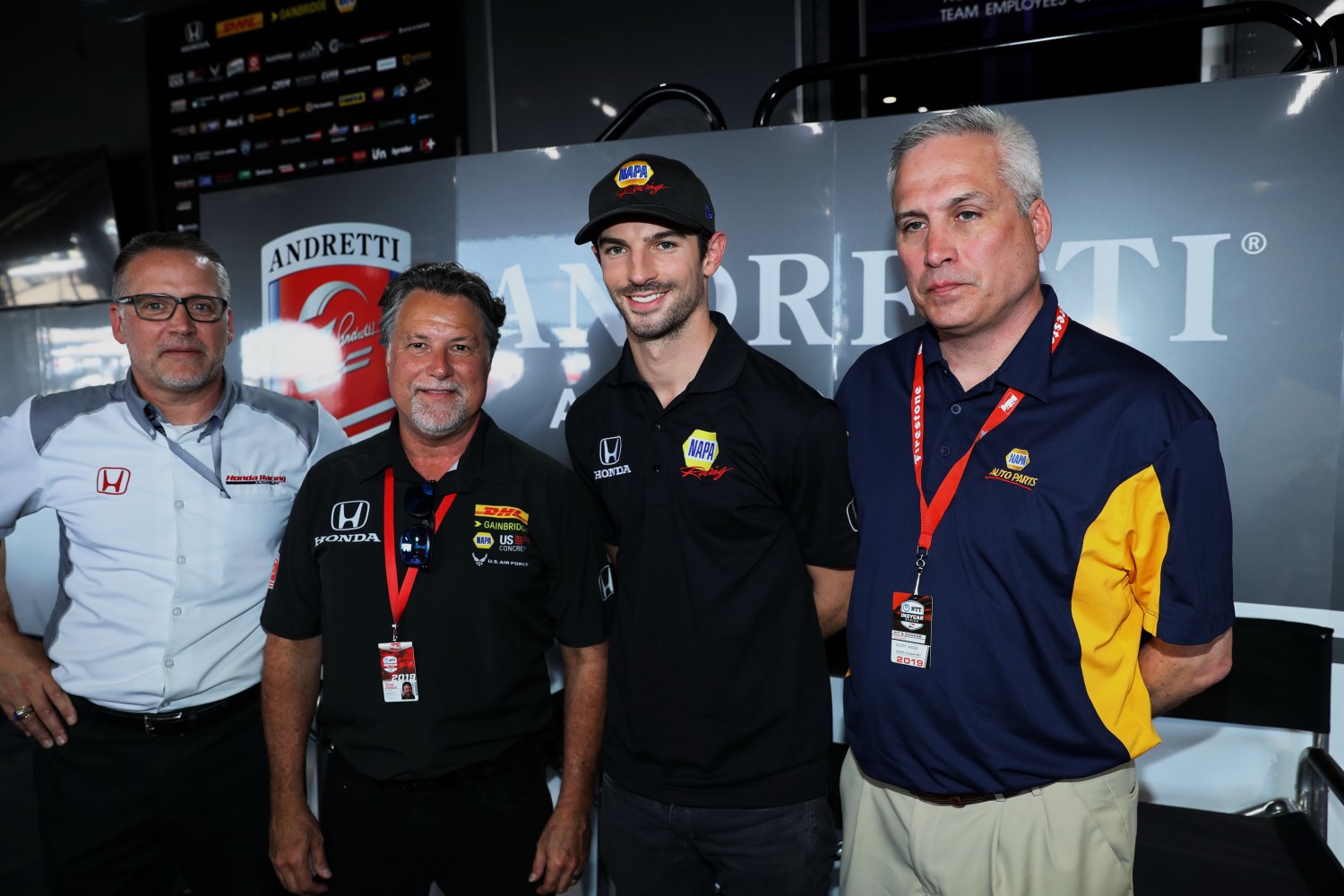 Andretti and Honda convinced Rossi to stay
NTT IndyCar Series team owner Michael Andretti had a newsworthy Mid-Ohio weekend by announcing contract extensions with both star driver Alexander Rossi and Honda Performance Development. It wasn't that many years ago that Andretti got plans in place as the next season was about to begin.
"Now we can be ahead of the game," he said. "It takes a lot of the pressure off and makes it good for us planning on how to run the team. We aren't reacting; we are being proactive. That's important for the race team and part of the reason we have come on strong the last few years. It makes for great continuity.
Quotable
"I keep saying it. He is a big talent. He is going to win a lot of race"
– Five-time NTT IndyCar Series champion Scott Dixon on Chip Ganassi Racing rookie teammate Felix Rosenqvist.
Quick Hits
• Former Formula One driver Felipe Nasr tested Monday at Mid-Ohio in an Arrow Schmidt Peterson Motorsports Honda. Nasr, the reigning IMSA prototype champion, was joined by Spanish driver Alex Palou, the most recent winner in SuperFormula in Japan, in a Dale Coyne Racing with Vasser-Sullivan Honda.
• The top two championship contenders in Indy Lights presented by Cooper Tires – Oliver Askew and Rinus VeeKay – have been confirmed to IndyCar tests, both next month at Portland International Raceway. Askew will be with Chip Ganassi Racing, VeeKay with Ed Carpenter Racing.
• Sunday's victory extended Dixon's record total of Mid-Ohio victories to six. Among tracks hosting NTT IndyCar Series races this season, Michael Andretti won seven races in Toronto while Al Unser Jr. won six times at Long Beach. The old Trenton (N.J.) Speedway held more than one race a year, which enabled A.J. Foyt to win 11 races. Bobby Unser and Mario Andretti won seven times each at Trenton.
• The 41 points scored by Rosenqvist at Mid-Ohio gave him breathing room in the season's tight Rookie of the Year battle. Rosenqvist has 296 points to Santino Ferrucci's 259. Colton Herta has 245, Marcus Ericsson 219.
• Dixon's win pushed Chip Ganassi Racing into a tie with Andretti Autosport for the second-most wins by an Indy car team using a Dallara chassis. Each has 63. Team Penske leads with 100. Dallara debuted in the sport in 1997.
Up Next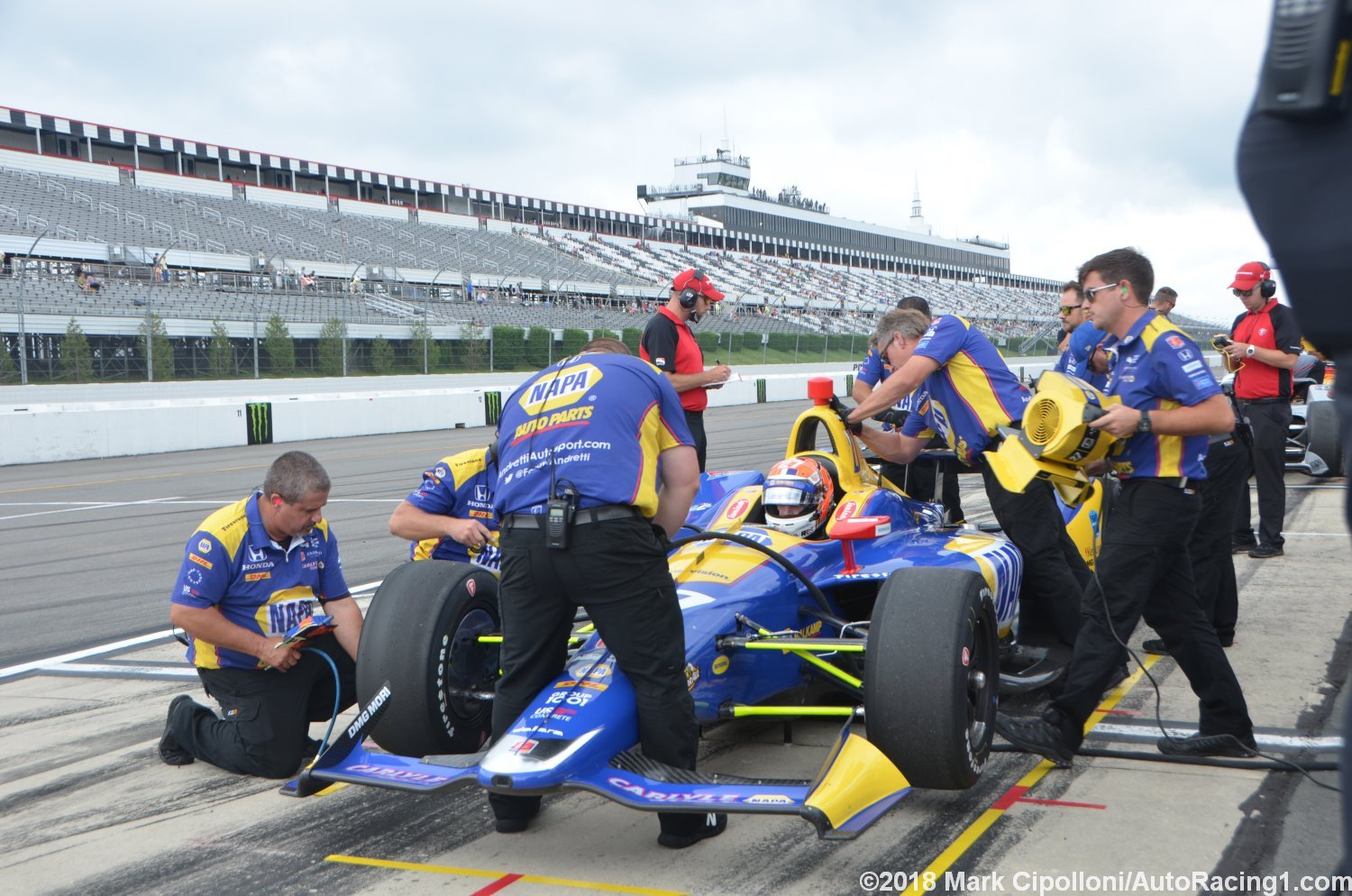 ABC Supply 500 at Pocono
The ABC Supply 500 will be held Sunday, Aug. 18 at Pocono (Pa.) Raceway.
Television coverage will be on NBCSN at 2:30 p.m. with the Advance Auto Parts INDYCAR Radio Network providing the action on radio affiliates, including Sirius Channel 98 and XM Channel 209.