More than 30,000 deposits for the Taycan (Update)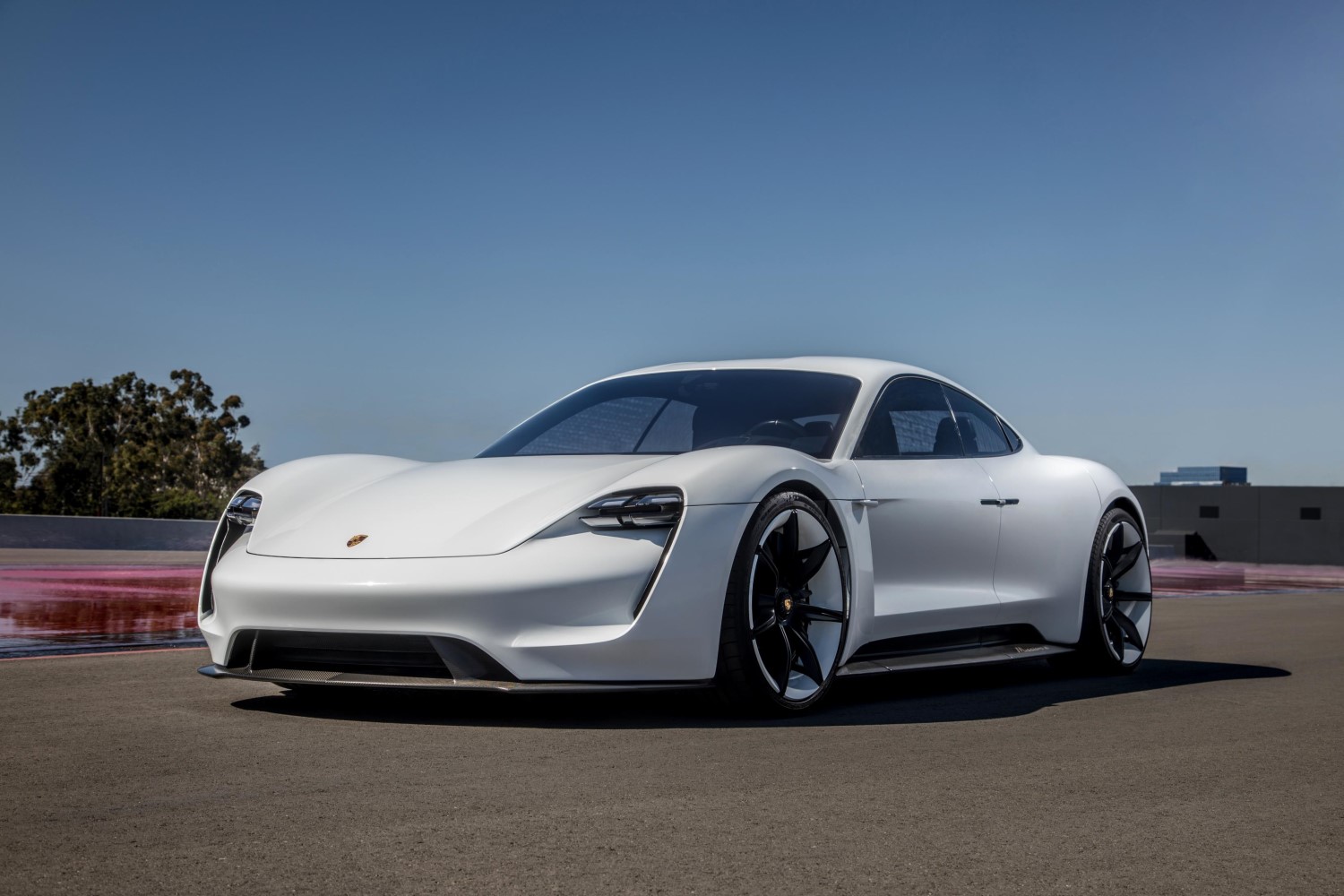 The Mission E concept study, later renamed to Taycan. Will the final production of the Taycan look as good?
UPDATE Porsche's iconic 911 sports car will soon be eclipsed by the battery-powered Taycan.
Just over a month before its official unveiling in September at the Frankfurt Auto Show, Porsche has already received deposits for over 30,000 Taycans, so Porsche is now looking to lift annual production of the brand's first all-electric model to 40,000 vehicles, Evercore ISI analyst Arndt Ellinghorst said Monday in his report.
With Porsche delivering 35,600 911s last year, the Taycan — to be priced at roughly $90,000 — could surpass the cancer causing combustion engine 911.
Success of the Taycan is critical for parent company Volkswagen AG to boost the appeal of electric cars as it prepares for a rollout of battery-powered vehicles across all price ranges.
Customers can get in line for a Taycan by placing a $2,500 deposit, which gets deducted from the final purchase price. Porsche is installing fast chargers at dealerships and just off exits of major highways (via Electrify America by parent company VW) in the U.S. and Europe that will load the Taycan's battery with enough power to drive as far as 62 miles in four minutes and 250-miles in 15 minutes. The car's total range on a single charge stands at 300 miles (using a Home 240V charger).
Porsche set an initial production target of 20,000 vehicles per year, based on a two-shift system, but that is expanded to expand should all the deposits turn into real orders, production chief Albrecht Reimold told reporters last year.
The company has been rapidly building up capacity at the factory where the Taycan will be built in recent months.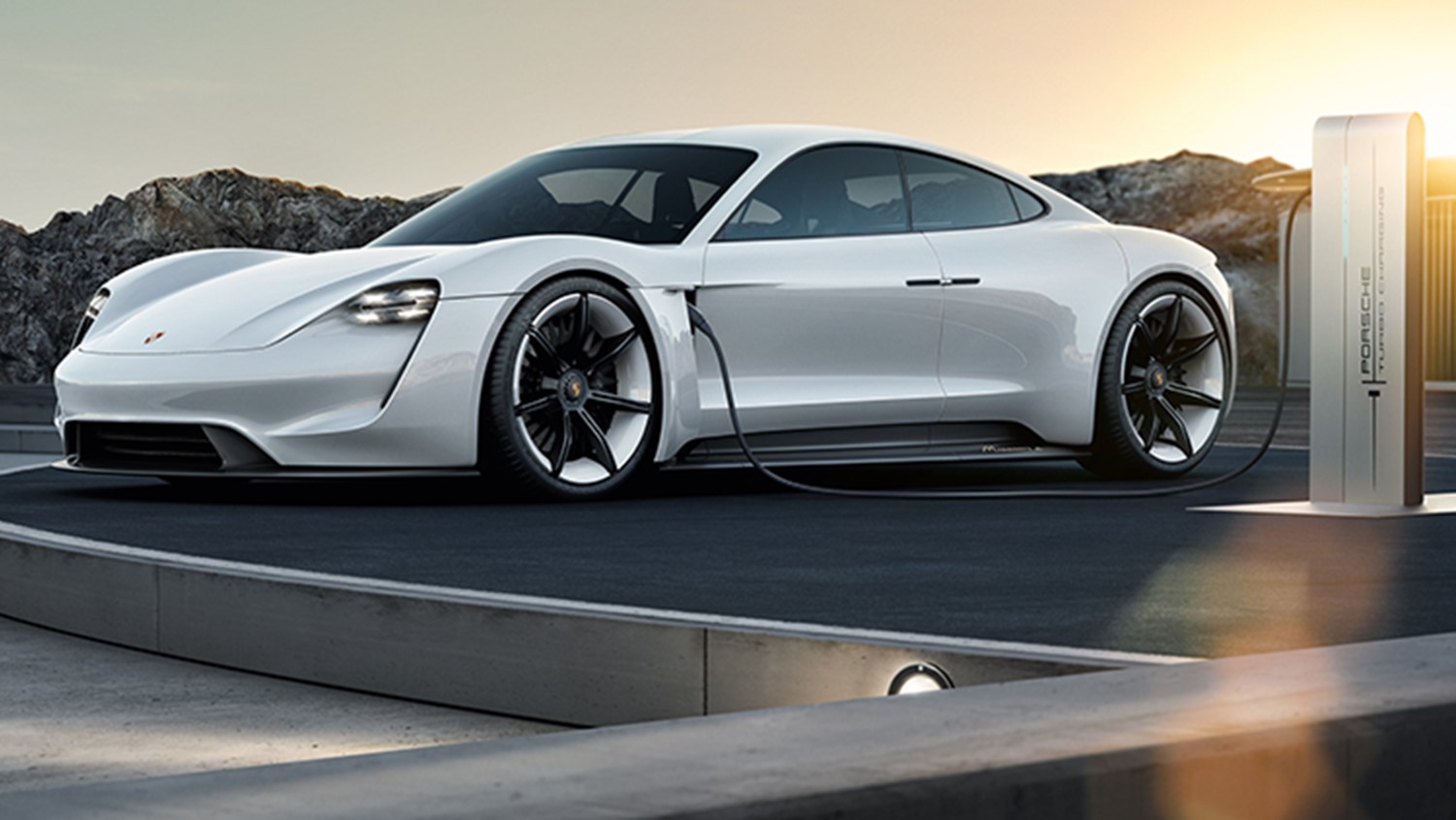 The Mission E at a charging station
03/08/19 The vehicle will not be presented to the public until September and its final design is not yet known; nonetheless, there are more than 20,000 people around the world with serious interest in buying one of their own, as the company has confirmed at the Geneva International Motor Show.
That is the number that has already registered to join a list of prospective buyers – and registration requires a down payment of €2,500 (in Europe).
The Porsche Taycan will have its debut in September, and market launch is scheduled to take place before the end of the year. The vehicle will be able to accelerate from 0 to 100 km/h in considerably less than 3.5 seconds. It will have a range of more than 500 kilometers as measured in accordance with the NEDC. Moreover, it will be possible to add sufficient charge for a range of 100 kilometers in just four minutes (measured in accordance with the NEDC).
"The overwhelming interest in the Taycan shows us that our customers and fans are just as excited about the first Porsche electric athlete as we are – and we've therefore increased our production capacities," confirms Detlev von Platen, Member of the Executive Board for Sales and Marketing at Porsche AG. "The Taycan will be the most sporty and most technically advanced vehicle in its segment – a true Porsche."