Video: NASCAR driver crashes into track sweeper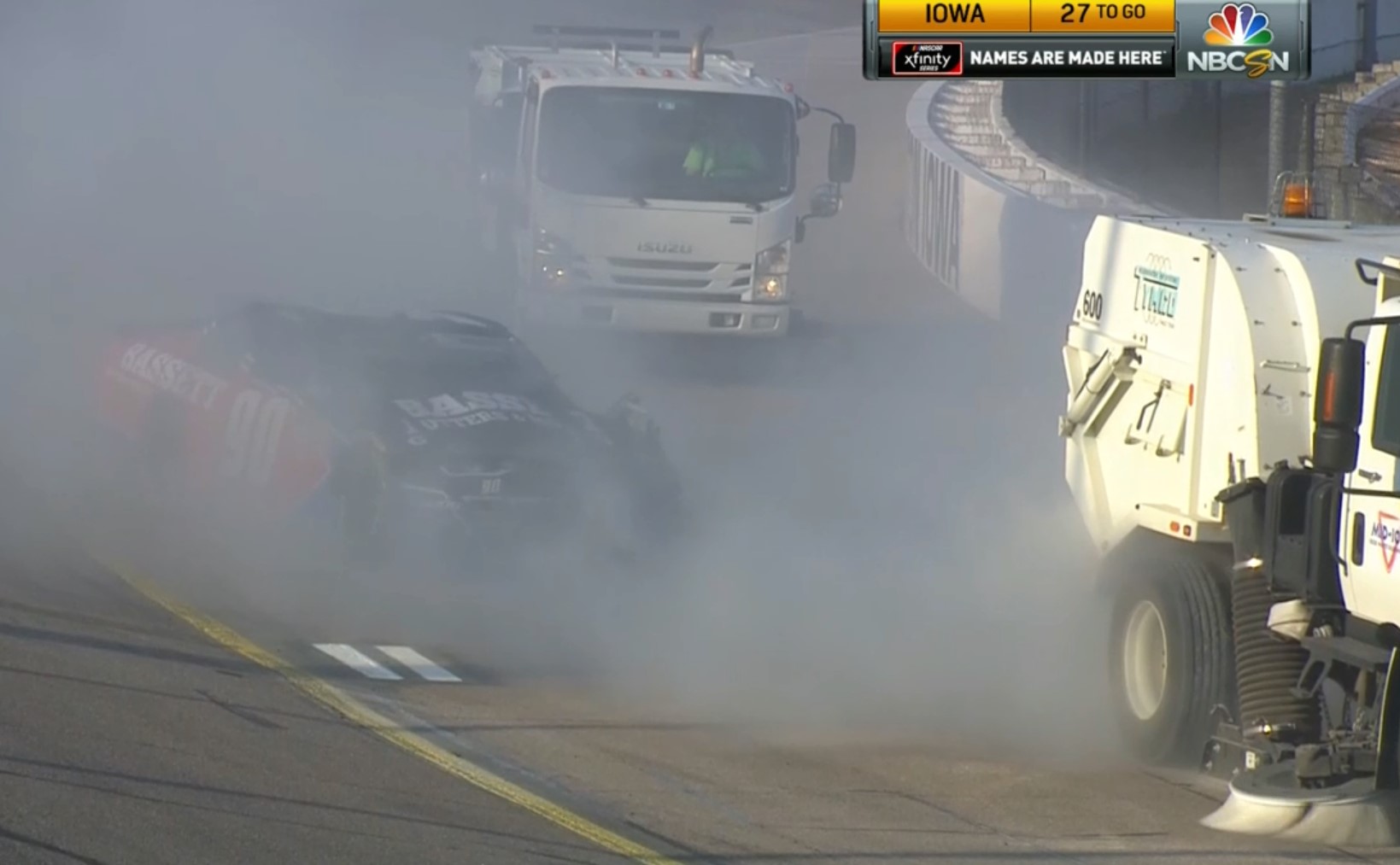 Dillon Bassett
Dillon Bassett wrecks out after he crashes into the back of the sweeper truck as he attempts to make a late pit stop in the U.S. Cellular 250.
A NASCAR senior executive suggested Monday that series officials could have delayed opening pit road by a lap in Saturday's Xfinity Series race at Iowa Speedway to avoid the incident Dillon Bassett had with a sweeper.
Steve O'Donnell, NASCAR's chief racing development officer, made the comments Monday on "The Morning Drive" on SiriusXM NASCAR Radio.