Rossi: It means everything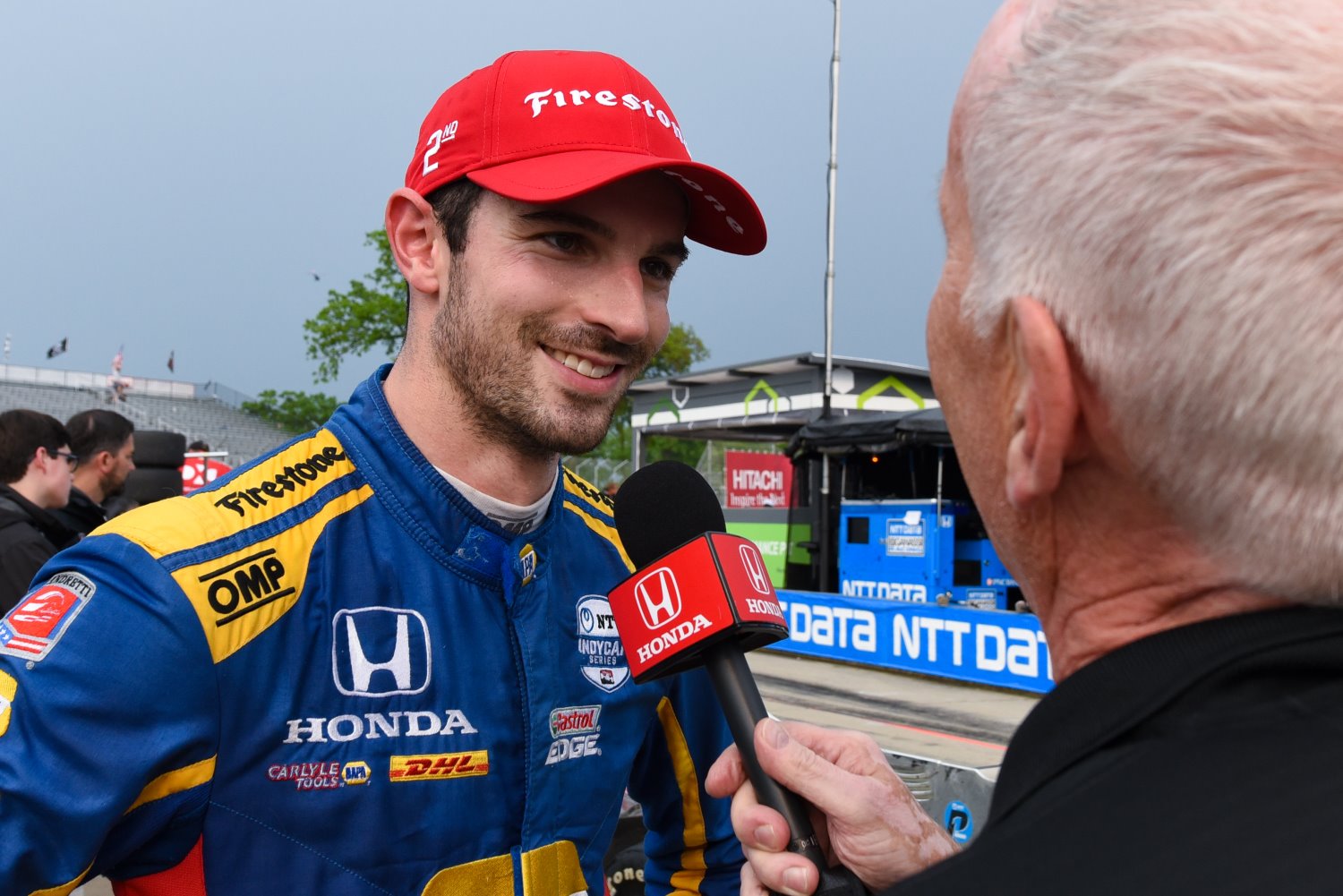 Rossi has pretty much carried the Andretti team on his shoulders all season, now it's time for the team to step up and provide a front of the grid car every race
Getting a new contract with Andretti Autosport means a lot for Alexander Rossi, who knows how dire things were in F1 with an underfunded minnow team.
"It means everything." said Rossi "At the end of the day when all this started, Andretti Autosport and Honda, we all have the same intentions, the same outlook. It was just a matter of finding a way to put all the pieces together and make it work for everyone.
"It's been an amazing season to be able to talk about the huge amount of trust in relationships," Rossi added. "That's really what made this decision what it is. This is home for me. This is the team I know. Michael gave me the opportunity in 2016 when I was an unknown to this series and really North American racing."
Rossi's father, and his manager, made sure all the contract negotiations happened behind the scene so Rossi could just focus on driving.
"it's all behind-the-scenes stuff. It's a really good thing for all the 27 boys, for the whole team to know that my confidence and my faith has always been in them.
"I feel like that's a very mutual thing that we have. Trust, relationships, as I said earlier, are a huge part of this sport. Continuity is a really, really important thing that teams can build off of. You see results start to come when this flow of communication is at a level where it needs to be. I think we have that.
"The fact this is all behind us, the fact that we can focus on the day-to-day, executing on the racetrack, is a very positive thing" Said Rossi "I'm very excited. I'm very thankful. I had a lot of really strong support through this whole process from my family, from my father, manager specifically, who kind of kept me focused on being able to do my job on the racetrack throughout this process, could trust that the off-track stuff was going to be handled."
"We make a great team. Couldn't do without all the people that are in my corner."