Random F1 and IndyCar weekend thoughts from a fan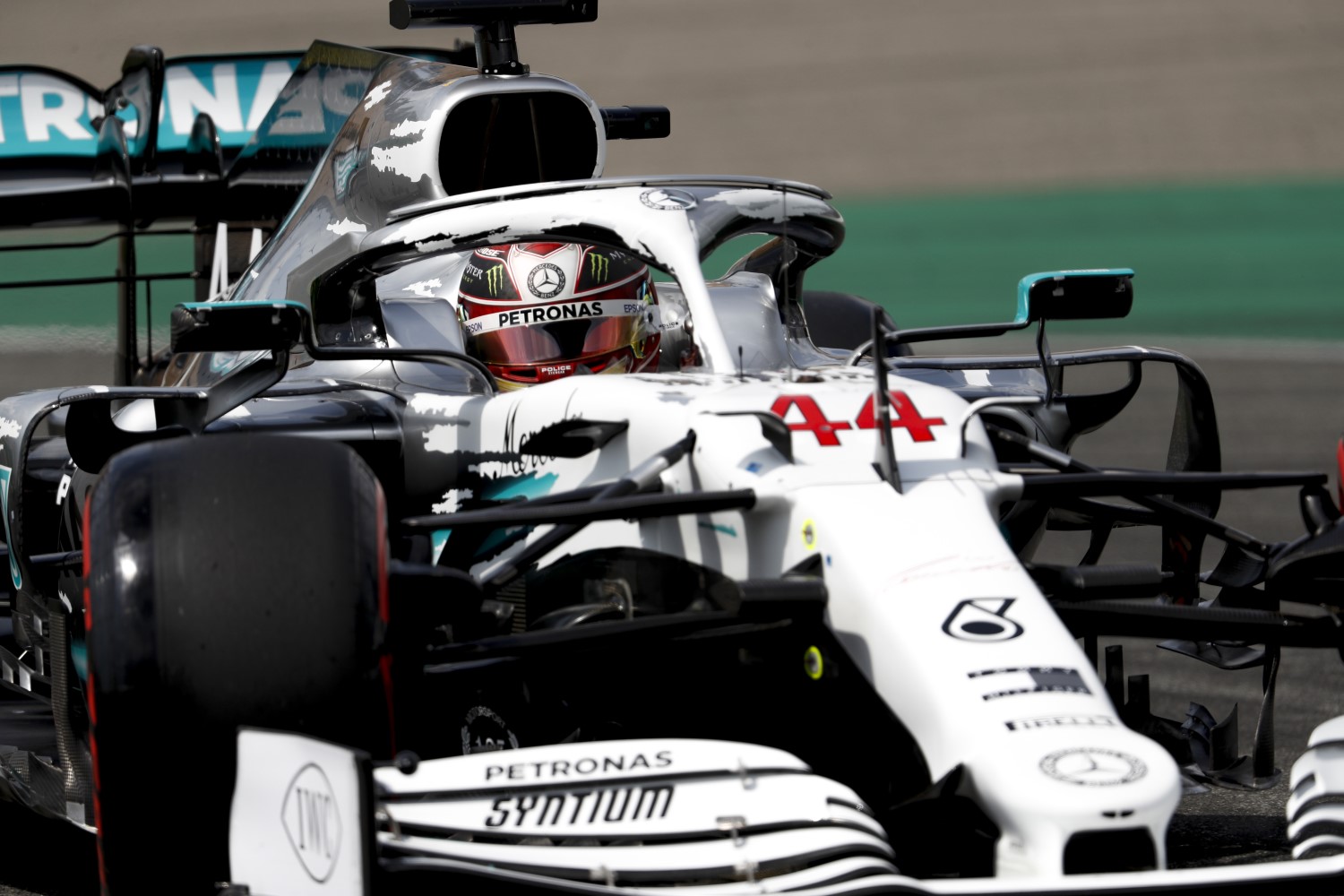 Lewis Hamilton poised to win the German GP
A reader writes, Dear AutoRacing1.com, As we hit the mid-point of summer these random thoughts cross my mine:
It's clear the Ferrari F1 team needs new leadership as they can't seem to do anything right these days. I feel sorry for Sebastian Vettel as I think he is the kind of driver that loses motivation if he knows the car he is driving has no chance to win.
Charles Leclerc seems to have the measure of Vettel, but I'm not sure if it's because Vettel has lost motivation
The Mercedes team will probably win again. How boring.
The Red Bull team and their Honda engine are starting to really gel now. Look out next year.
Alexander Rossi has made a major career mistake. Look at Team Penske's performance compare to Andretti Autosport. Week-in and week-out Team Penske is right at the front, and if not for Rossi, the Andretti team would be nowhere. Rossi is carrying that team and I can only imagine what Rossi could do in a Penske car. That plus the fact Team Penske is the team to drive for if you want to win a lot of Indy 500s. What were Rossi and his manager thinking? Loyalty only gets you so far. Dumb. Dumb. Dumb
It's time for Marco Andretti to hang up the gloves and admit he's never going to be the driver his father Michael or grandfather Mario were. At this point he's just ruining the Andretti reputation and he'd be better off learning the ropes of team management with his father. Michael should hire Fernando Alonso to drive that car full-time. A driver of Alonso's talent, experience and popularity is everything IndyCar needs and Andretti Autosport needs.
The crowd at Mid-Ohio looks great this weekend. That follows the great crowd IndyCar had at Road America had a month ago. When I look at the horrible attendance at Iowa, Texas and Pocono in two weeks, I have to wonder why IndyCar keeps running these ovals when it's clear very few fans like them and the empty grandstand seats are an embarrassment.
Simon Pagenaud has awaken from his slumber and has really started to perform this year. Must be that his contract is up for renewal.
A Penske driver will win this year's IndyCar title. That team is just too strong. Rossi is the best driver in the series, but his team is too inconsistent
I am impressed with RC Enerson's performance given when limited seat time he has. I think if he could get a good ride he'd be a real contender for race wins
You have to be impressed the rookie Santino Ferrucci. He's never run these tracks and look how good he is doing. Dale Coyne's 2nd car has never been competitive and now it is. Ferrucci and engineer Mike Cannon really seem to gel. I hope they stay together for years to come.
Barring any yellow flags messing up the leaders, I expect Sunday's Mid-Ohio race to be between Power and Rossi. I think in race trim Rossi will be the man to beat. His lap times on the blacks were better than Team Penske. If he gets out in front, he will win for the 2nd year in a row, but it's one against the three Penske's, so he's going to have to be on the top of his game.
The officiating in IndyCar is so much better now that Kyle Novak has taken over as Race Director. I hope he's around for a very long time.
IndyCar needs to have another go at Watkins Glen. I know that race can work if they hire the right promoter to run it.
I expect this year will be IndyCar's last year at Pocono unless ABC Supply renews as the title sponsor. I doubt they will given the small crowd and it's broadcast on NBCSN, not NBC.
Signing off,
Karl Jeffers