IMS To Host Indianapolis 8 Hours as GT World Challenge America Finale in October 2020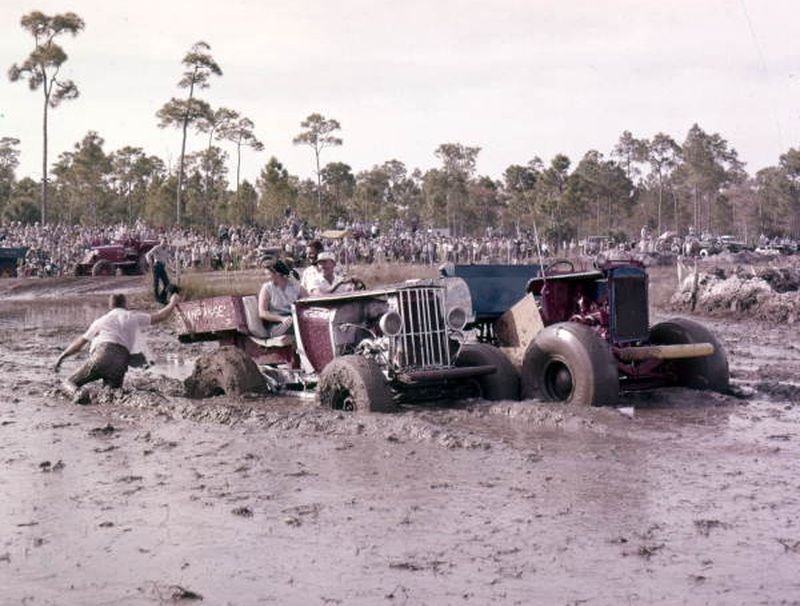 The only thing IMS has not tried instead of a IndyCar race to end the IndyCar season in the Autumn is swamp buggy racing
The Indianapolis Motor Speedway will host the Intercontinental GT Challenge Powered by Pirelli sports car championship Oct. 1-4, 2020, in conjunction with its North American series, GT World Challenge America.
The Indianapolis 8 Hours will combine the two series for the first time in an epic endurance classic on the 14-turn, 2.439-mile road course at the Racing Capital of the World. The best International GT teams will battle GT World Challenge America teams to enhance the exciting #IntGTC schedule organized by SRO Motorsports Group that also features the Liqui-Moly Bathurst 12 Hour (Australia), Total 24 Hours of Spa (Belgium), Suzuka 10 Hours (Japan) and Kyalami 9 Hour (South Africa).
"Our loyal fans will love the ultra-competitive action of the Intercontinental GT Challenge and GT World Challenge America when it comes to IMS in October 2020," IMS President J. Douglas Boles said. "The global endurance format, featuring the world's best GT drivers and teams, guarantees fast and furious action from the start all the way to the checkered flag. Plus, there's an incredible array of machinery on track from so many prestige manufacturers – it's a car enthusiast's dream weekend."
The world's only global GT3 championship – the Intercontinental GT Challenge Powered by Pirelli – celebrates its fifth season in 2020 racing on five continents. The series' purpose couldn't be simpler: reward the manufacturer and drivers who achieve the best collective results in the world's greatest endurance events.
With the Indianapolis 8 Hours included in the 2020 GT World Challenge America schedule, this will be the series' first long-distance endurance race that will count toward the championship in recent decades. This season, GT World Challenge America refreshed the series to feature a two-driver pairing in 90-minute SprintX races with full-service pit stops. Series organizer SRO America continues to show growth and strong fields to offer the best GT racing in North America.
Both series feature race-bred GT3-specification supercars. Eleven manufacturers – Acura, Aston Martin, Audi, BMW, Bentley, Ferrari, Lamborghini, McLaren, Mercedes-AMG, Nissan and Porsche – currently compete across the two championships.
"We are excited to be bringing our leading brand of GT3 competition to the world-famous Brickyard," said SRO Motorsports Group founder and CEO Stephane Ratel. "What better way to close out our 2020 season than at the Indianapolis Motor Speedway – a track with such prestige and historical significance."
In addition, the Indianapolis weekend will showcase drivers in SRO America's Pirelli GT4 America, and the TC America series will crown its champions as they cross the world-famous Yard of Bricks start-finish line over the race weekend.