NASCAR officials modify 'arm's length' rule for uncontrolled tire penalties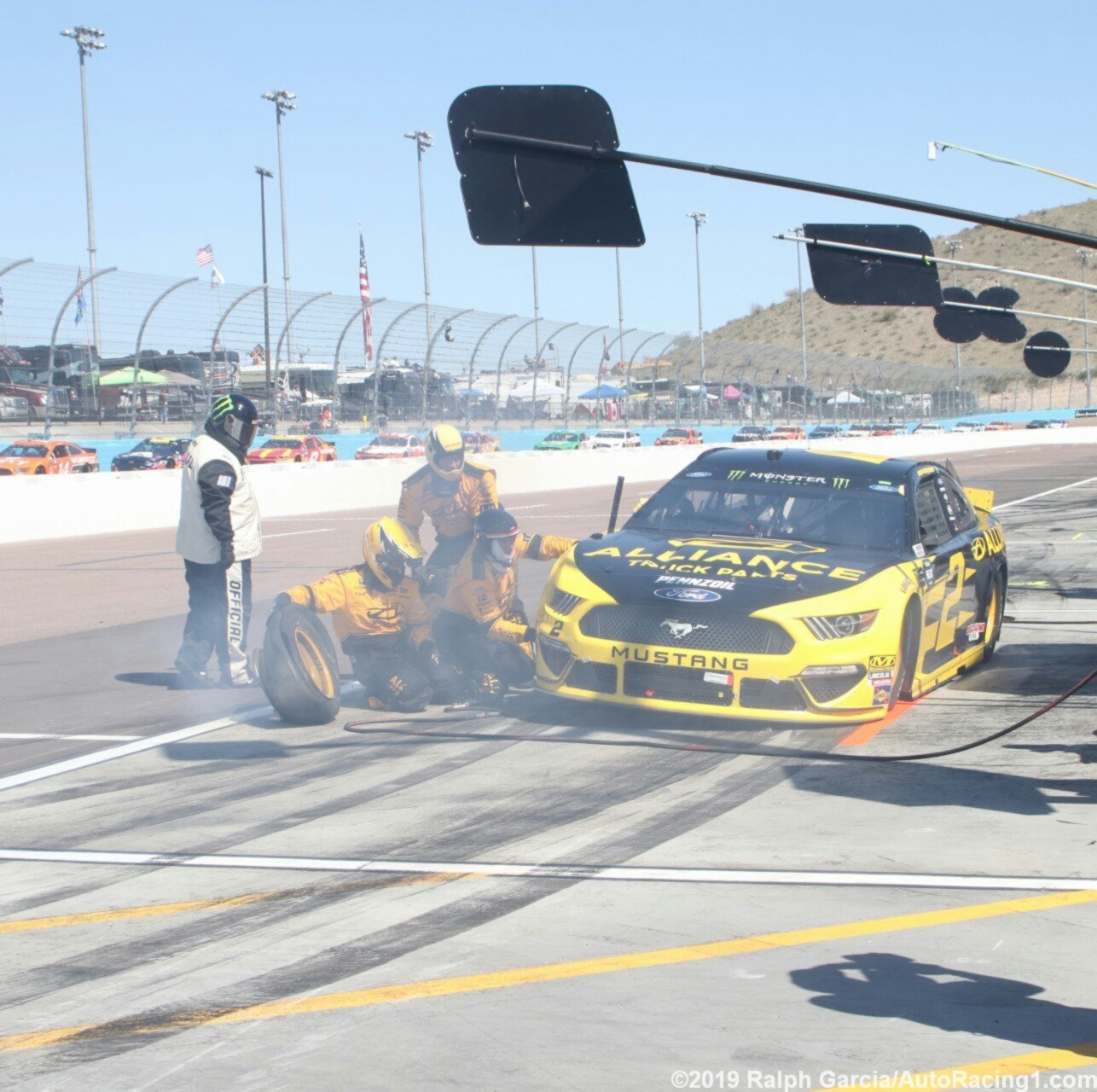 Brad Keselowski pitstop in Phoenix
NASCAR officials redefined the guidelines for uncontrolled tire penalties Wednesday in an effort to make that element of pit-stop officiating less subjective.
The change eliminates the "arm's length" interpretation of what constitutes a controlled tire during pit stops, and it will go into effect for this weekend's events at Pocono Raceway and Iowa Speedway.
"After discussions internally and with competitors and teams, NASCAR will adjust how we officiate the uncontrolled tire rule to focus on preventing a safety hazard rather than concentrating on the subjective 'arm's length' criteria," NASCAR said in a statement.
The new language specifies that tires will be considered under control if:
• Tire(s) do not roll into the traffic lanes of pit road;
• Removed tire(s) do not return to the outside half of the pit box;
• Tire(s) are handled in a safe manner, avoiding instances of bouncing or throwing tires.
Additionally, removed tire(s) from the outside half (race-track side) of the pit box must not exceed the "proximity limits" to other pit boxes as noted in the NASCAR Rule Book.
"This is something we've been looking at for some time over the last year or two," said Elton Sawyer, NASCAR vice president of officiating and technical inspection. "The evolution of the pit stop has changed over time. There was a time when we needed to officiate that call based on an arm's length.
"We have reviewed that numerous times and looked at it and feel like, in coordination with working with the teams, the timing is right to go ahead and remove that part of the rule from the rule book. We will continue to officiate uncontrolled tires. They still have to be controlled from the outside half of the pit box to the inside half."
Competition officials also mandated that teams must change outside tires first during four-tire stops, a safety measure intended to reduce crewmembers' exposure to other cars leaving adjacent pit stalls. This change will be in effect for all three NASCAR national series starting next week at Watkins Glen International.
"This is something we've been working with the teams on," Sawyer said. "They came to us and they had been looking at changing the inside tires first, and Watkins Glen would have been the first event that they would have been trying to do that.
"Through the collaboration, through some additional conversations, we felt like that going forward starting at Watkins Glen, for all four-tire stops you'd have to change the outside tires first. That'll go into effect across all three national series and at every event starting at Watkins Glen next week."