FIA removes pit straight DRS zone from Hockenheim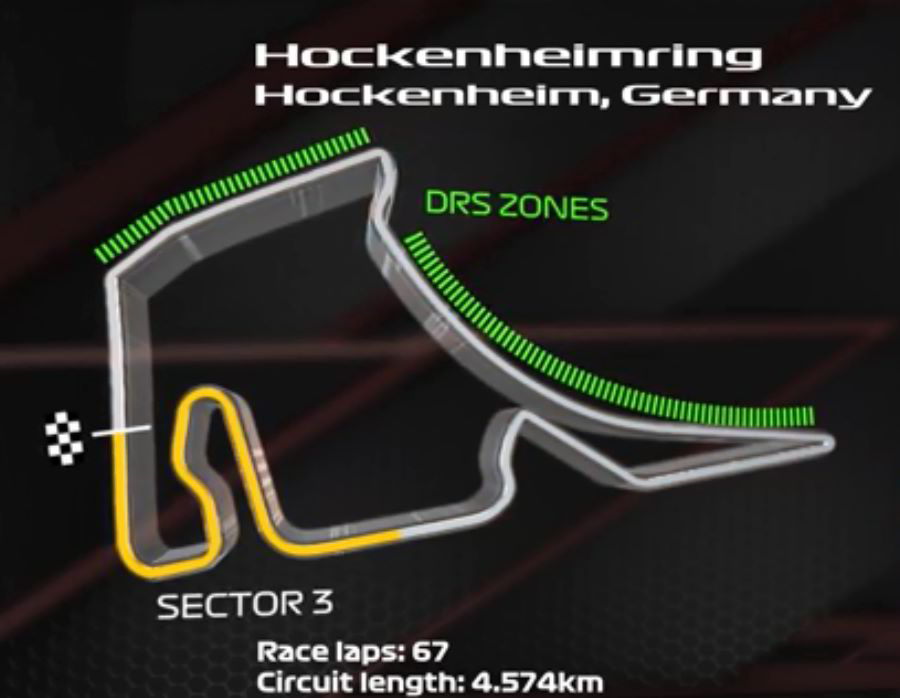 Just two DRS Zones for 2019
There will be two DRS zones for drivers to use at this weekend's German Grand Prix, a reduction on the number last year.
Last year the FIA introduced a third zone for the pit straight at Hockenheim, but an updated map for this weekend's 2019 event shows just two.
The DRS zones are on the straight between Turns 1 and 2, with the detection point at the end of the pit straight, while the second zone is on the long full-throttle section towards Turn 6.
The detection point for that zone is located on the exit of Turn 4.
Recall that the FIA also removed a DRS zone from the British GP at Silverstone.