Hulkenberg must know his days are numbered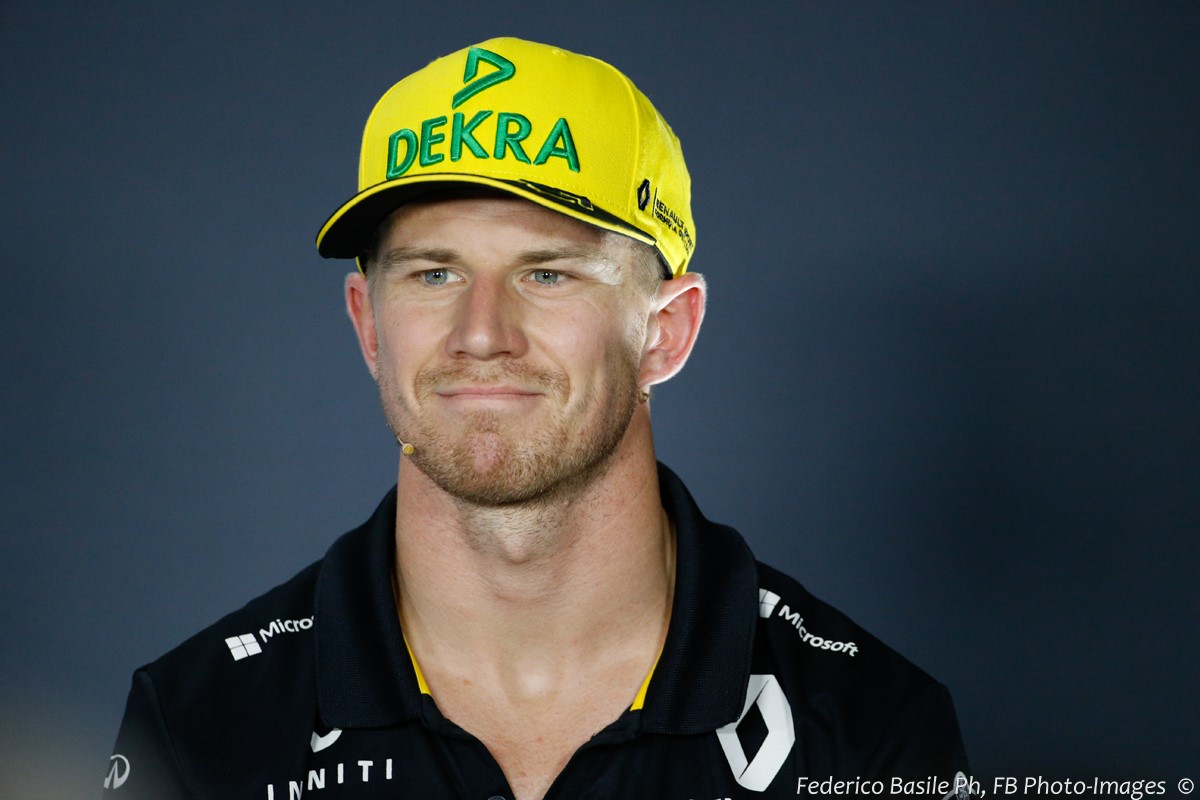 Nico Hulkenberg has zero to show from his F1 career all these years
Renault's Nico Hulkenberg says that he's not surprised by rumors swirling around the paddock that this year could be his last chance to prove himself worthy of keeping his seat in Formula 1.
The 31-year-old German driver has taken part in 166 Grand Prix races since making his debut in Bahrain in 2010 with Williams. But in the nine and a half seasons since then, he's not yet been able to finish on the podium.
"You need to be in the right place at the right moment with the right car and team," he told the official Formula1.com website. "Unfortunately that timing for me in my career has never been perfect. I've never been in that sweet spot.
"Of course, I would have liked to have race victories to my name, championships etc. but obviously we know how it works in Formula 1."
So far in 2019 he's been in the top ten on four occasions, with a best result of seventh place in Melbourne and in Montreal as he contends with a new team mate in the form of Daniel Ricciardo.
With Ricciardo looking to have the slight upper hand at Renault, there have been mutterings about whether Hulkenberg's time in F1 might be running out.
"It's actually the first time I've heard this," he replied when asked about the speculation. "But I'm not surprised.
"We are a very performance-orientated sport and business, and that's normal. If you don't perform, you're quicker out the door than you know," he added. "So I'm not worried or surprised at all.
"My own expectations to myself are very high, and of course the team's are as well. They hired me for a reason, so of course, you have to deliver as a driver."
Hulkenberg concedes that he is desperate for the team to provide him with the sort of hardware that will allow him to challenge the Big Three teams at the top of F1, but admits that it might simply not happen.
"It's not guaranteed. Nothing is guaranteed," he said. "For sure, a lot has been invested, a lot of work has been done.
"The facilities are pretty different now, much more up to speed, all the infrastructure back in the factories, a lot more people working as well.
"The whole team operation has grown," he continued. "I see a lot of good things that have happened during the last 24 months. I feel we have a good foundation now.
"But we need to really prove it. We need to get the job done. So I'm confident we can go a long way. How far? Only time will tell.
"All in all, I feel in a good place, in a happy place. Of course, I would have liked it to be better, but there's no big regrets, or bitter thoughts about the past."
And if Hulkenberg were to start looking around for a new home, it would most likely still be somewhere in F1, rather than a move to endurance racing despite his victory in the 2015 Le Mans 24 Hours.
"When I started my first year in 2010, for sure my aim and intention was to make a good and a long career in Formula 1," he said. "That was what I was always chasing – being a Formula 1 driver.
"I've still made, I think, a good career out of it," he insisted. "I always feel I've done, really, the best, or often out-performed the material that I had.
"If you don't have a race-winning car, that's the best thing you can pretty much do."