Now Red Bull taking Rich Energy to court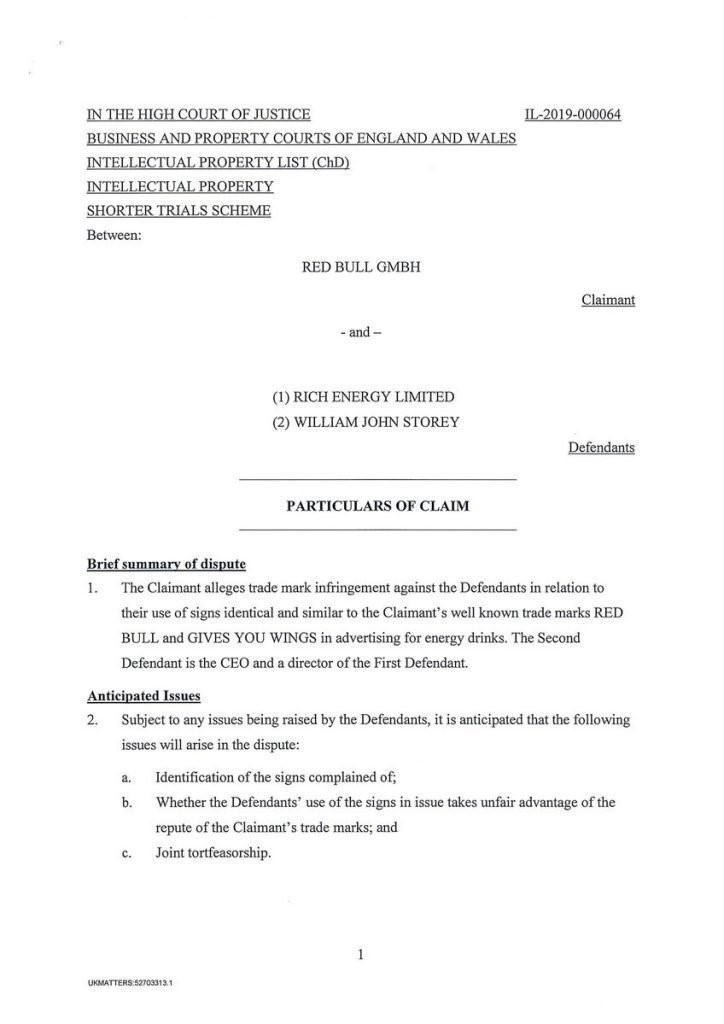 Page 1 of lawsuit
Red Bull are the latest company to decide on taking legal action against Rich Energy and William Storey, in the latest twist in the sponsor's story.
Haas title sponsor has gone through a turbulent week, with a change of management, ownership, company shares and company name all coming in just a few days.
Now under the control of the BDG Group, the renamed 'Lightning Volt' company has received notice that they are now being taken to court by the Red Bull group.
Now @redbull are taking William Storey to court. A cynic might see a pattern emerging! #richenergy #betterthanredbull #williamstorey #BusinessIntelligence pic.twitter.com/aB17r9Lz89

— Rich Energy (@rich_energy) July 18, 2019
The document shows details of a claim from the Austrian drinks giant of trade mark infringement against Rich Energy and Storey, in their use of signs 'identical and similar' to the famous bull logos and the 'Gives you wings' slogan. The Rich Energy Twitter account made frequent reference to hashtags such as '#BetterThanRedBull' and '#givesyouhorns'.
The document was released by the Rich Energy account on the day of another court hearing: that being London fine wine investment company Vin-X vs. Rich Energy. Vin-X claim they are owed 20% of the drink's company's shares after an agreement dating back to 2016. Formula Spy