Will Bowman wad up a third car in today's race?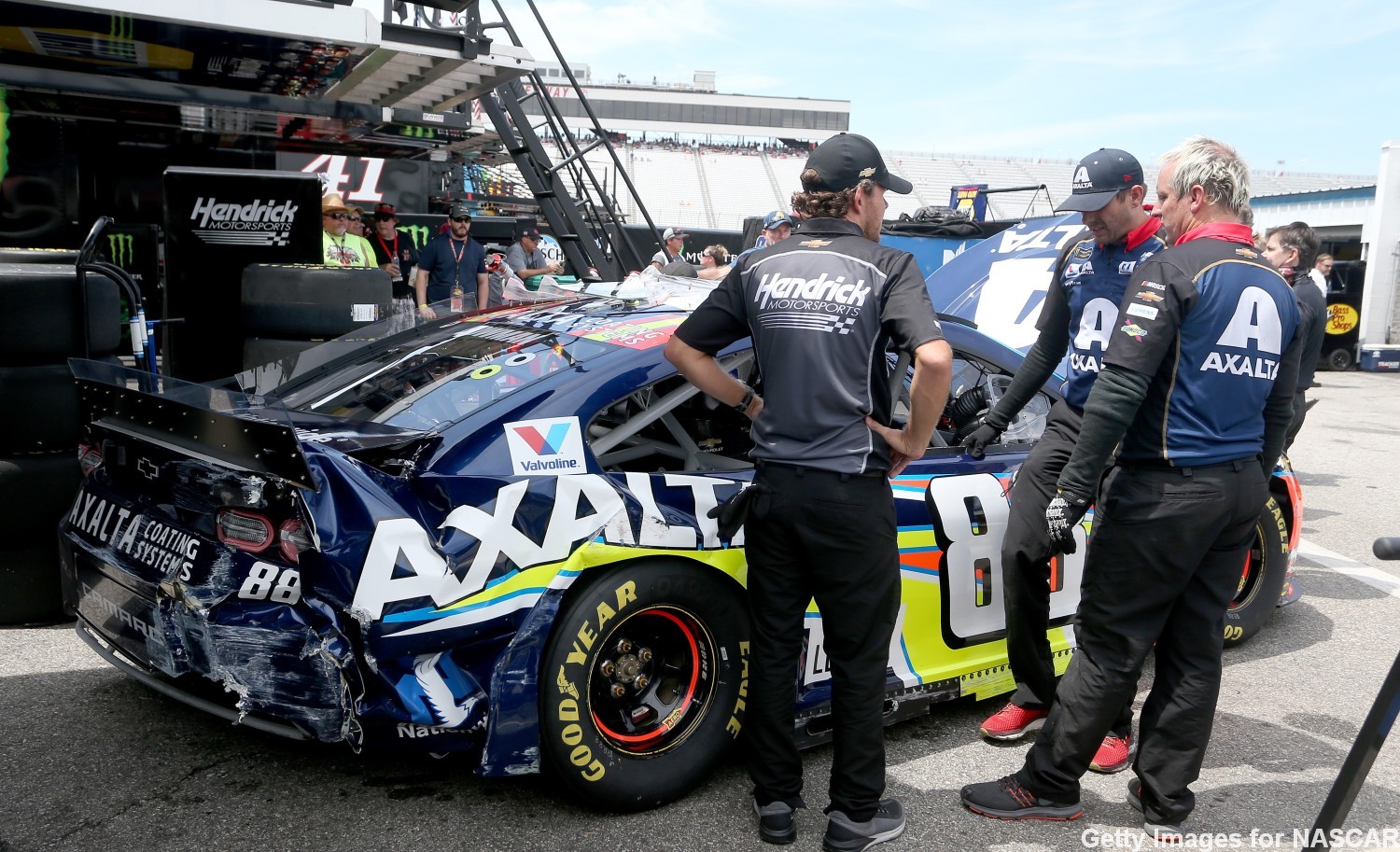 Bowman had now wadded up two cars this weekend. Will he wad up his third in the race today?
Alex Bowman wrecked his backup car in final Cup practice on Saturday, after having an issue during Friday's qualifying session. He will be utilizing his Hendrick Motorsports teammate Jimmie Johnson's backup car for Sunday's race.
After suffering a driveshaft failure in qualifying Friday that ruined his primary car, Bowman crashed his backup No. 88 Chevrolet in final practice Saturday on the 1.058-mile oval.
Hendrick team members immediately began scrambling to prepare the backup No. 48 Chevrolet of teammate Jimmie Johnson for Bowman (Hendrick's fourth driver, William Byron, already was in a backup after crashing Saturday morning).