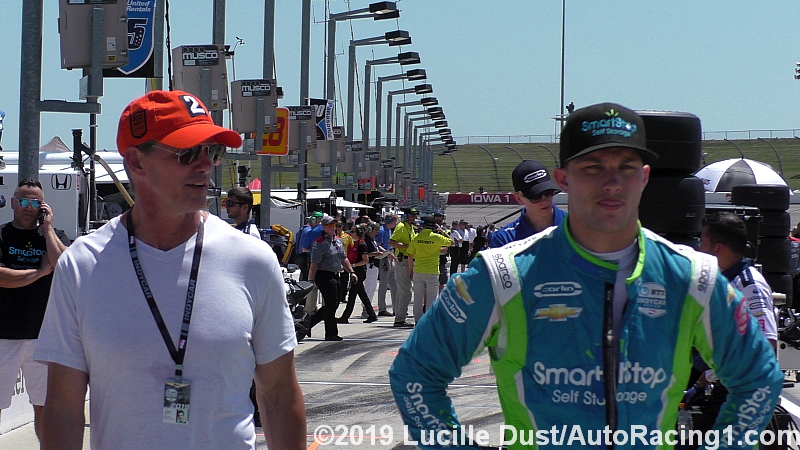 The Karams – Father Jody and Sage
Notebook Items:
Pagenaud leads a Team Penske 1-2-3 sweep in qualifying for the NTT IndyCar Series Iowa 300
Kids Q&A at Crash Course presented by U.S. Cellular
Sweet Corn Feed Presented by Chevrolet
Classic Racing Times
Fans Reminded to Be Careful in Extreme Heat
Simon Pagenaud leads a Team Penske 1-2-3 sweep in qualifying for the NTT IndyCar Series Iowa 300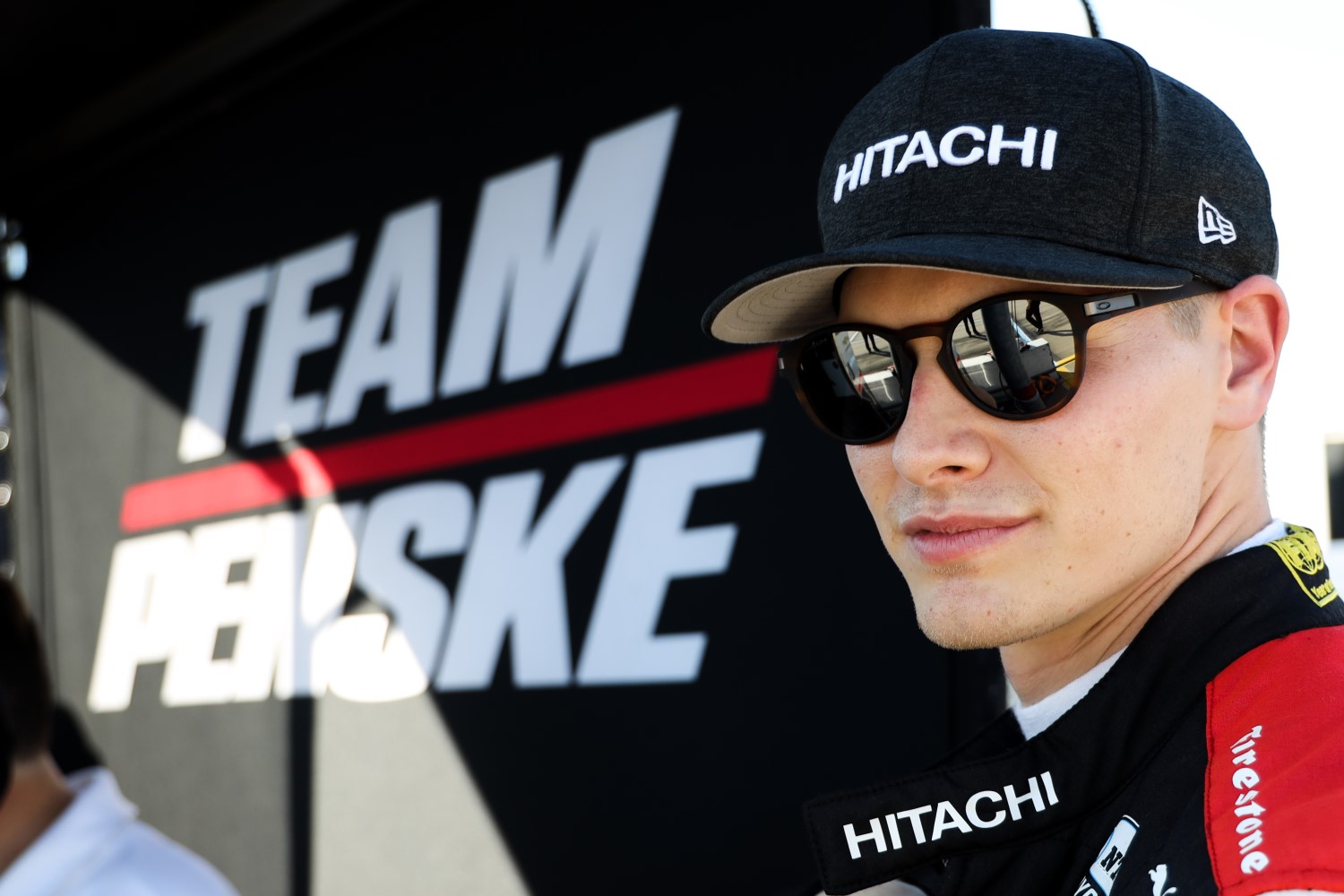 Only the three Penske drivers have the special 'trick' Penske shocks. Without them you probably cannot win
Team Penske picked up where it left off last year by winning the pole for tomorrow's NTT IndyCar Series Iowa 300. Simon Pagenaud will lead the field to the green flag alongside teammate and 2018 polesitter Will Power.
Pagenaud, who won in Toronto last weekend starting from the front row, posted an average speed of 180.073 mph to capture his third pole of 2019 and his 13th overall. It was also Team Penske's fifth straight qualifying win at The Fastest Short Track on the Planet.
"(The qualifying session) was very intense, with the temperature being so high. The tarmac (track temperature) was 135 degrees Fahrenheit," said Pagenaud. "In these conditions, the car slides around quite a bit. It's all about having the right balance on the race car."
Will Power qualified second, followed by series leader Josef Newgarden and Takuma Sato. Defending Iowa 300 champion James Hinchcliffe was fifth and Alexander Rossi, just four points behind Newgarden, will round out the third row.
It is the fifth consecutive year one of Roger Penske's drivers have won the pole, with Power securing the previous two. But nothing will be a given during Saturday's race, especially with the traffic typically created by short-oval racing. Last year there were 234 passes for position and 955 overall.
"I love this place. It's a real tough little bullring oval and man, I've been trying to win this for so long," said Power. "I think it will be a very difficult race, tires degrade a lot, but it will make for great racing."
Three active drivers have competed in every NTT IndyCar Series race at Iowa Speedway – Marco Andretti, Scott Dixon and Tony Kanaan. No driver has won at Iowa after winning the pole position.
The NTT IndyCar Series Iowa 300 is scheduled to start at 6:20 p.m. CT. Fans should plan to arrive at Iowa Speedway early to avoid congestion.
KIDS Q&A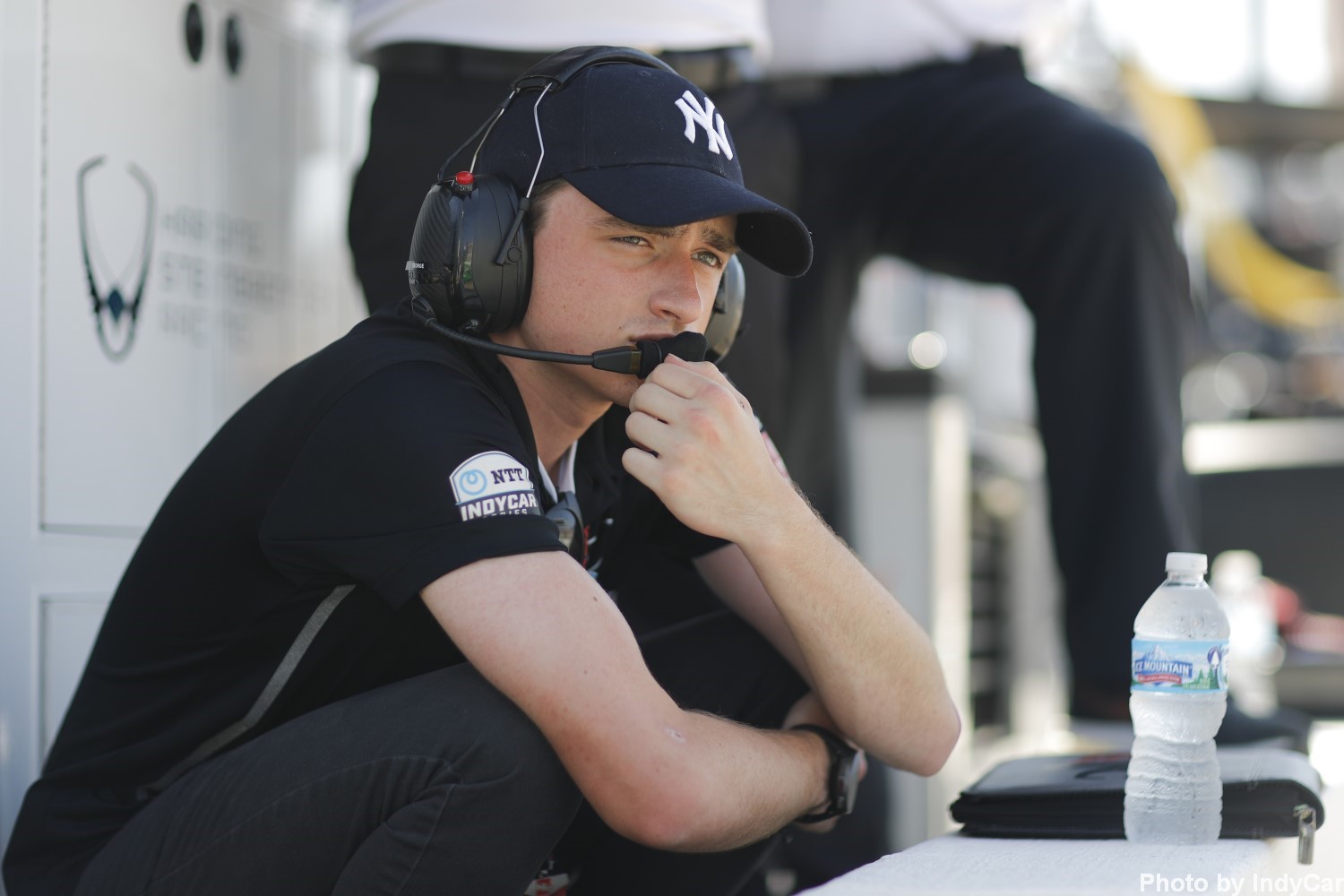 George Steinbrenner IV
On Saturday, July 20 at 2:10 p.m. CT, Iowa Speedway will host another installment of the popular Kids Q&A session. The exclusive "Q&A" sessions allow our younger fans to pose their own questions to star drivers. Recognizing that kids are often interested in hearing answers to less conventional questions than those typically posed to drivers by media. Rookie sensation Colton Herta and team owner George Steinbrenner IV will be in for an amusing press conference as they field questions on a wide assortment of topics at Crash Course presented by U.S. Cellular located on the Concourse outside Turn 1.
Parents are also invited to attend. Like working press, no autographs of drivers or racing personalities will be allowed.
SWEET CORN FEED PRESENTED BY CHEVROLET
For the sixth consecutive year, fans can enjoy a free ear of sweet corn prior to the NTT IndyCar Series Iowa 300, courtesy of Chevrolet. A.J. Foyt Racing drivers Tony Kanaan and Matheus Leist will hand out sweet corn to fans.
Fans are invited to enjoy this summer treat in the Chevrolet Display on Saturday, July 20 from 1:00 p.m. – 3:00 p.m. CT.
CLASSIC RACING TIMES
When Iowa Speedway hosts the NTT IndyCar Series Iowa 300 tomorrow evening, the cars of the premier open-wheel racing series in North America will be joined by a representative sampling of their ancestors. The addition of Classic Racing Times to the Iowa 300 weekend will feature two on-track sessions ahead of some of the best INDYCAR racing of the season (1:45 and 4:00 p.m. CT).
FANS REMINDED TO BE CAREFUL IN EXTREME HEAT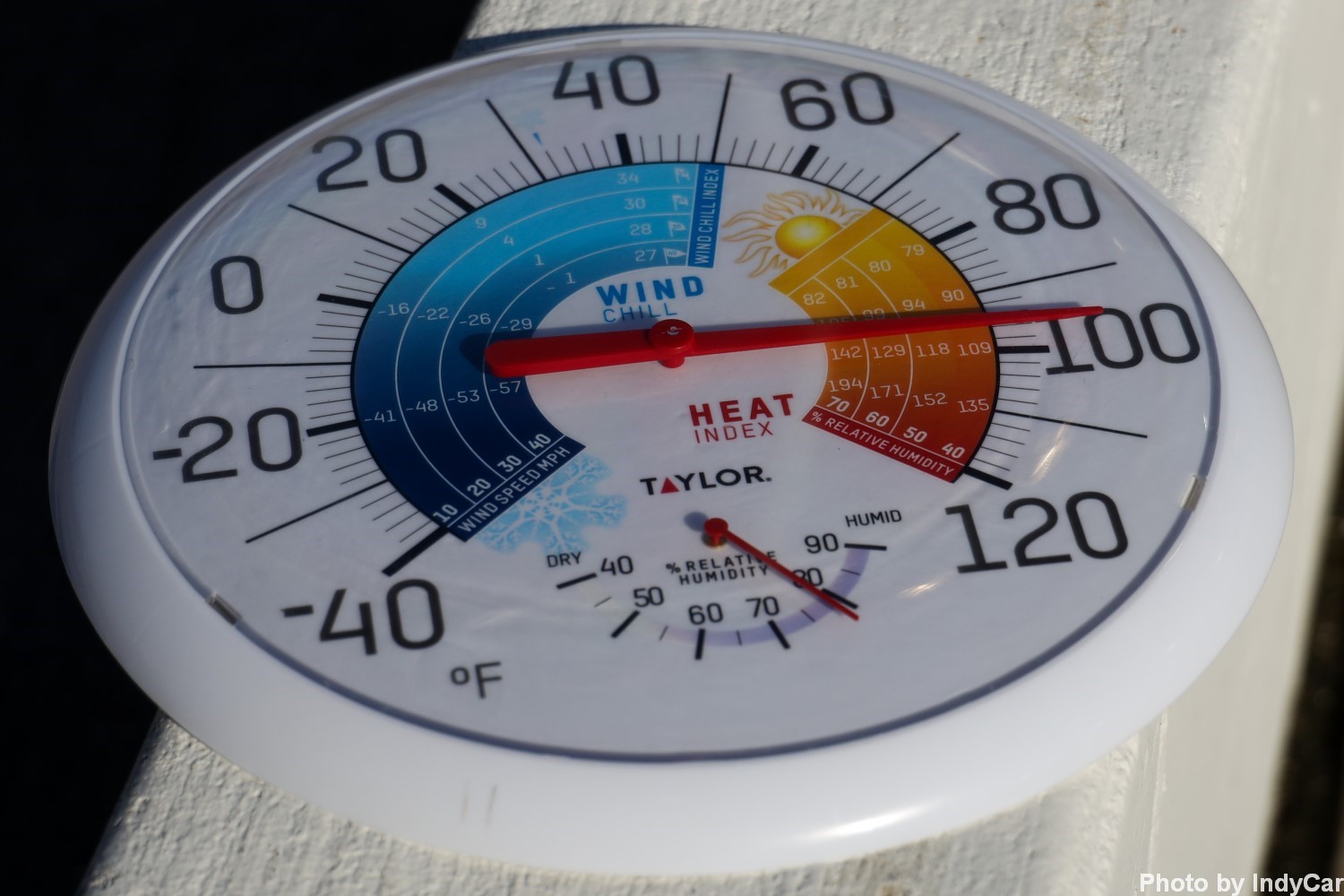 Almost 100 degrees in the shade
With this being the first heat wave of the summer, people are urged to take precautions to avoid heat exhaustion and heat stroke due to overexertion and overexposure.
Fans are encouraged to bring sealed bottles of water or empty water containers to the speedway. Water refilling stations are located on the exterior of Concourse bathrooms and misting fans are installed at both ends of the Concourse.
Fans are permitted to bring one soft-sided cooler (14"x14"x14" or smaller) with them through the gates and are invited to visit the Arctic Glacier Cooling Zones located on both ends of the Concourse.
Iowa Speedway's MercyOne Concourse Medical Center will be open at the same time as spectator gates and available for fans needing medical attention. The Concourse Medical Center is located near Turn 1 next to the bathrooms and concession stands.
TRACK SCHEDULE: NTT INDYCAR SERIES IOWA 300 – SATURDAY, JULY 20
11:00 a.m. Infield Fan Walk Opens
11:00 a.m. Public Paddock Access Open (purchase of paddock pass is needed for access)
1:45 p.m. Classic Racing Times Demo Laps
2:00 p.m. Spectator Gates Open
2:10 p.m. Kids Q&A (Kid's Crash Course) featuring Simon Pagenaud – Team Penske
2:35 p.m. NTT IndyCar Series Driver / Crew Chief Meeting (Mediacom Media Center)
4:00 p.m. Classic Racing Times Demo Laps
6:00 p.m. NTT IndyCar Series Driver Introductions
6:35 p.m. NTT IndyCar Series Iowa 300 (300 laps, 262.5 miles)