Vietnam Grand Prix releases 3D images of new F1 circuit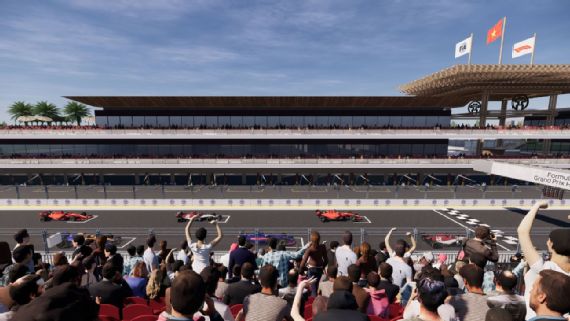 Vietnam main pit complex
The organizers of the Vietnam Grand Prix have released the first renderings of how the circuit will look ahead of the first Formula One race there next year.
The race will be held around the country's capital city of Hanoi on a 5.565km street circuit featuring purpose-built sections and a newly constructed pit and paddock complex.
Vietnam will be one of two new additions to the 2020 calendar along with the Dutch Grand Prix at Zandvoort.
With those two races added, the calendar would stand at an unprecedented 23 races next year, but four current circuits — Spain, Germany, Italy and Mexico — all have contracts due to expire at the end of the year. It is expected that at least one of those (Spain, Germany or both) will be dropped to make space.