Friday Morning IndyCar Report from Iowa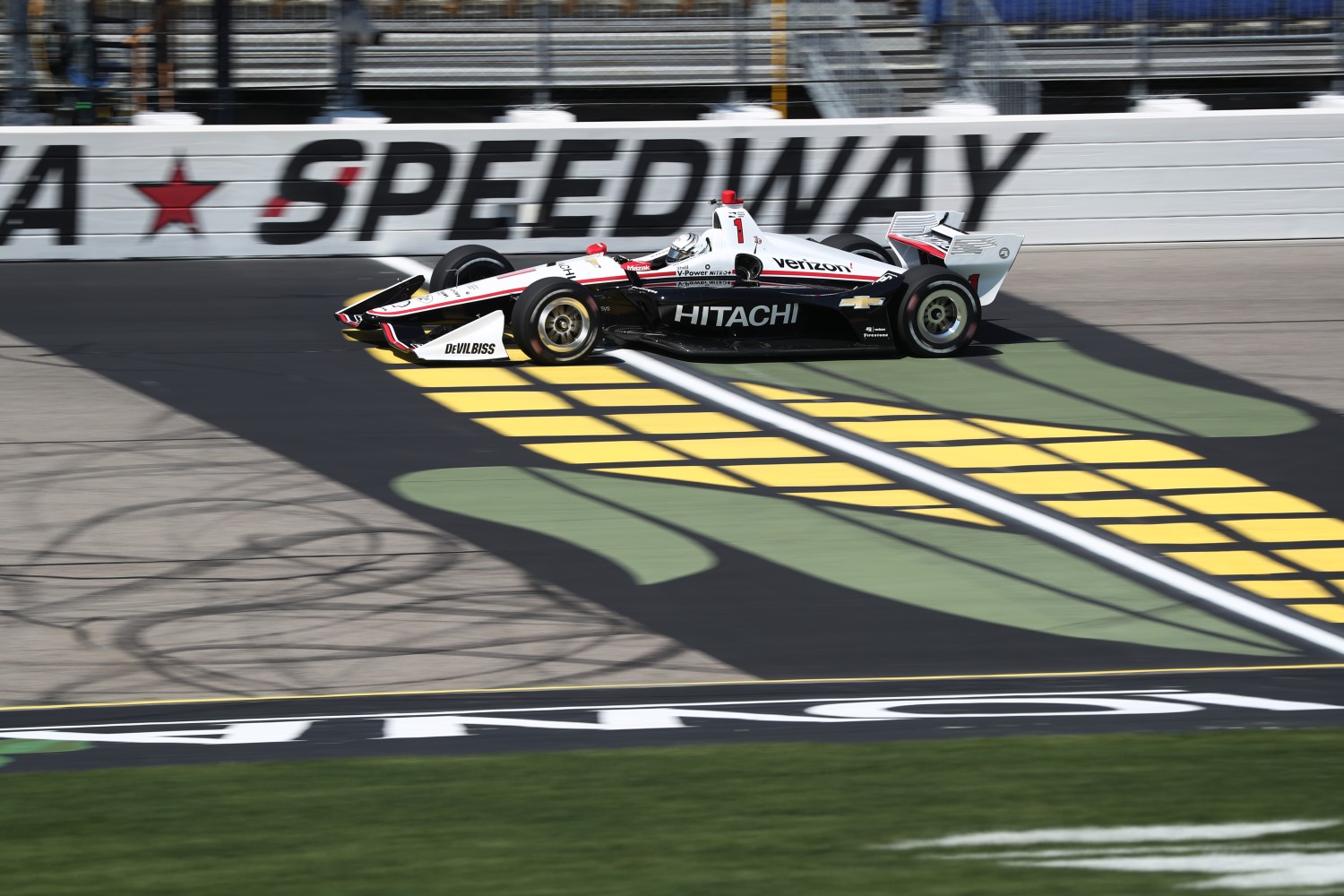 Can Newgarden keep the points lead?
Good morning from a warm and humid Iowa Speedway. The weather is going to be excessive for this 2 day race weekend. Temperatures today are expected to be in the 90s with the high at 99 degrees. Not the best weather for running an IndyCar on a hot track. We will not talk about the weather tomorrow because it could change and the storms may not upset the race scheduled for tomorrow evening.
Cara Adams, Chief Engineer for Bridgestone Americas Motorsports, explains the tire compounds for this track. "When designing tires for an oval track, especially with progressive banking like Iowa Speedway, you must consider the very high loads on the right side due to the cars always turning left. Because of this load transfer, the Firestone Race Tire Engineering team designs more durable tires for the right side both in compound and construction. We offset this with a softer compound and construction on the left side to ensure the car doesn't lose grip as it circles the banked track. We also design the right rear tires to be slightly larger than the left rear tires for this purpose. For this weekend at Iowa, we are bringing the same race-proven constructions and compounds as 2018."
Simon Pagenaud, this year's Indy 500 winner, is our second story for this weekend. Pagenaud has won three races this season and is within 39 points of his teammate Josef Newgarden. Team Penske has only had one win on the fastest short track on the planet with Helio Castroneves in 2017. Castroneves also holds the one lap qualifying record of 17.2283 seconds at 186.809 MPH set on July 11, 2014. Can Pagenaud get a another win and take the points lead away from his teammate Josef Newgarden?
First practice for the Indycars is at 10 am local time this morning. Qualifying will follow at 1:15 pm with single car and two times laps. Qualifying will be broadcast live on NBCSN. There is a second practice session scheduled for 6 pm this evening.
Lucille Dust reporting live from Iowa