The evolution of the IndyCar steering wheel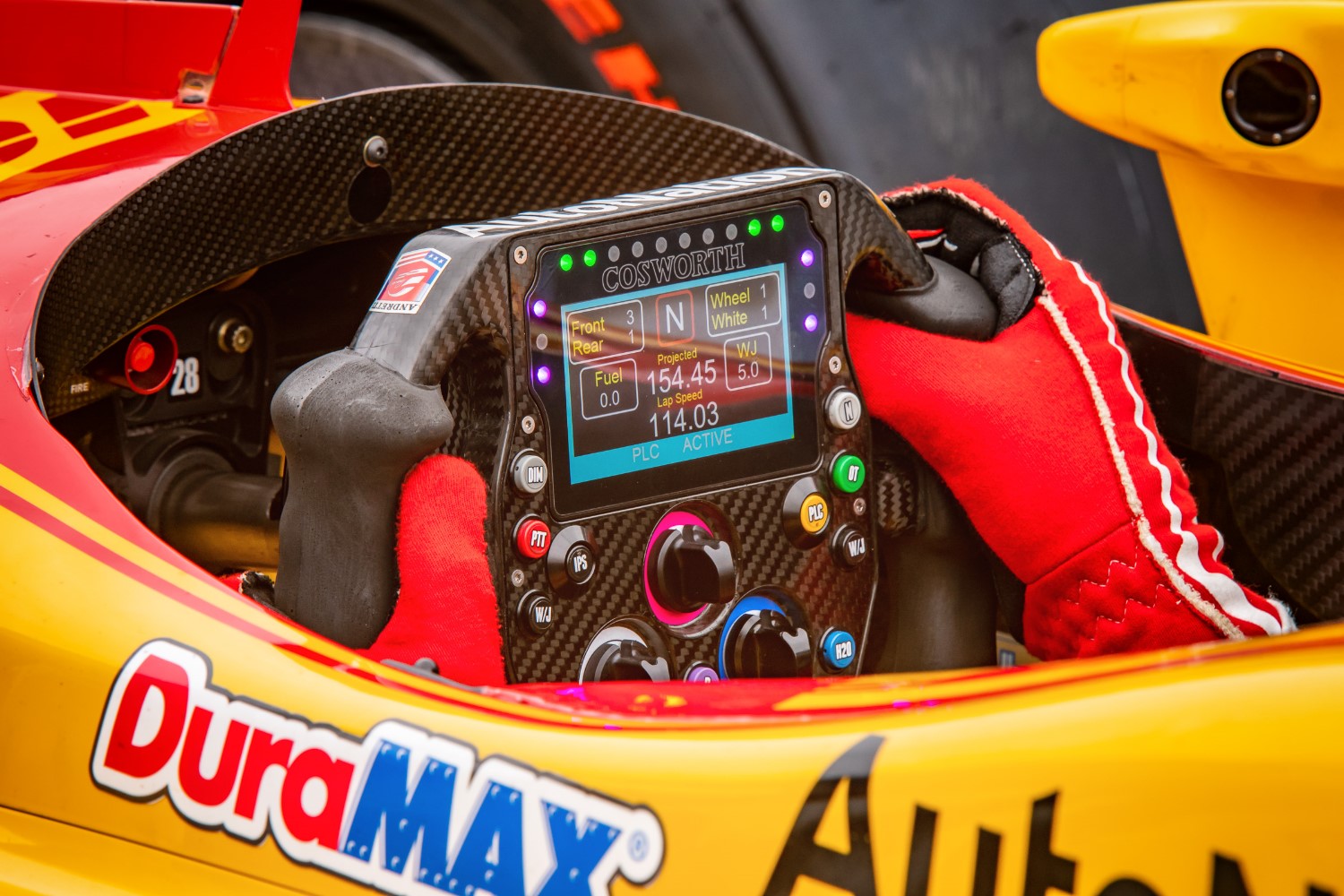 Current IndyCar steering wheel for Ryan Hunter-Reay
We are just over five weeks out from the Bommarito Automotive Group 500, the hottest ticket in town.
IndyCar is growing in popularity. One of the reasons is the superior race cars. Described as jets on wheels and traveling at speeds over 200 miles per hour, these high-tech machines are worth $500,000!
But the most vital part of the car is the steering wheel, which costs about $50,000!