Jarett Andretti Announces Livery Design for 2019 USAC Indiana Sprint Week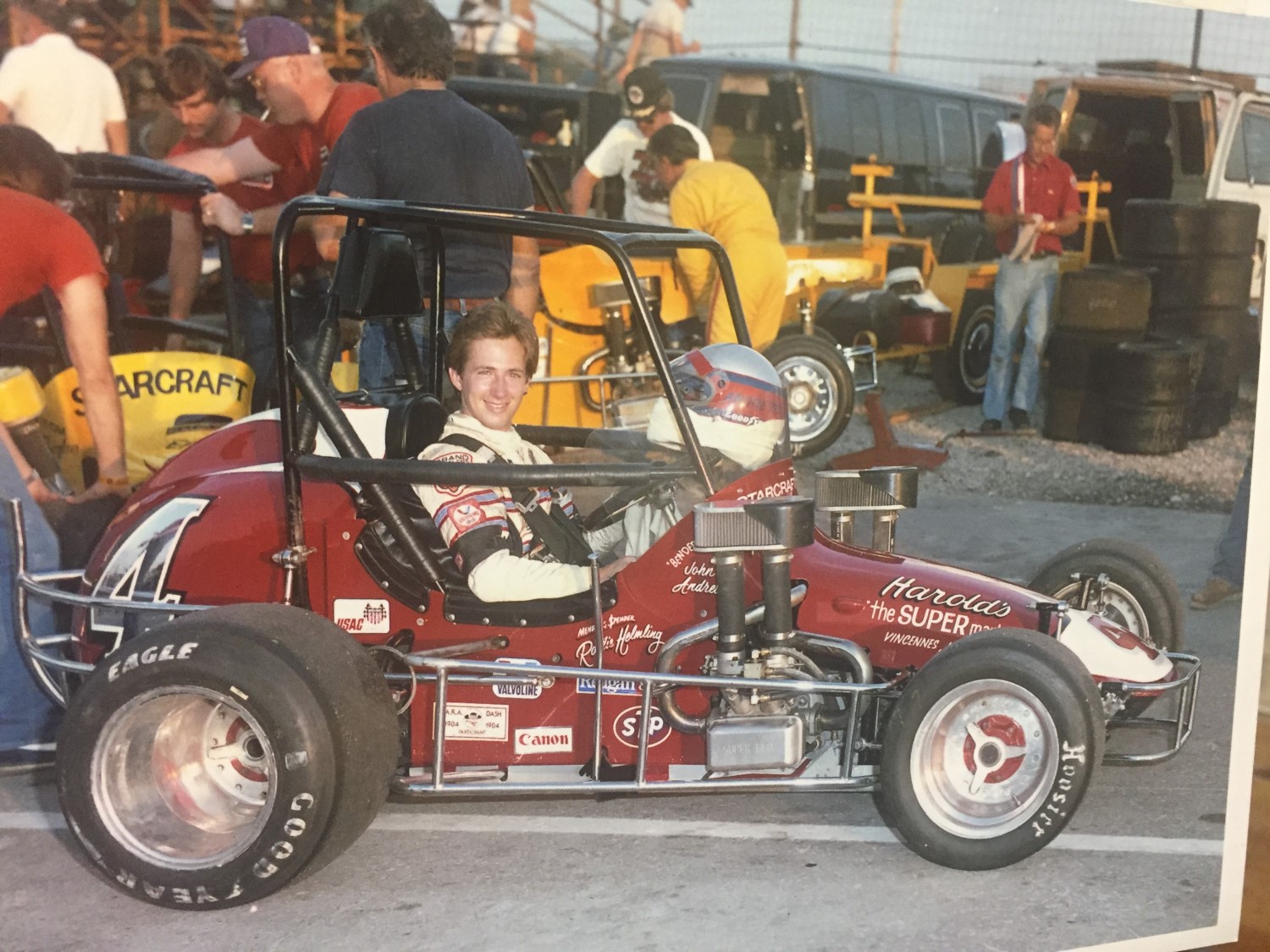 John Andretti in the Rollie Helmling #4 Midget, 1985
Continuing what has become a tradition in years past, third generation champion USAC racing driver Jarett Andretti today announced the livery design for his non-wing sprint car entry for the 2019 USAC Indiana Sprint Week Races.
Andretti's #18 Andretti Autosport Superior Auto sponsored entry will feature a deep cherry red body with white and chrome silver accents. The colors and design are reminiscent of the 1985 midget raced by Andretti's father, John Andretti for Rollie Helmling.
John Andretti, Team Owner of Andretti Autosport Short Track states "We always want to do something special for our friends at Superior Auto so Jarett and I decided on a throwback scheme based on a USAC midget that I raced in the late 80s for a car owner that would become one of my best friends, Rollie Helmling. I am excited to get to see it on track in the next few days as sprint week starts up!"
Added Jarett Andretti, "Sprint Week is the most intense stretch of races during the entire year so it seems fitting to run our yearly throwback scheme during that week. I'm excited to unveil it later this week in the longest Sprint Week I've ever competed in!"
Superior Auto President Chad Melchi shared his thoughts on the special livery and stated "Everyone at Superior Auto takes pride in our relationship with Andretti Autosport Short Track and it's been amazing to be a part of Jarett's career since the beginning. Our team at Superior Auto gets excited to watch the #18 car race especially with these throwback designs. It is very special this year to honor Jarett's father, John, as both Jarett and John have become good personal friends too!"
Indiana Sprint Week debuted in 1988, but first became USAC-sanctioned in 1996. Since then, the event has grown from a single weekend to eight races over a week-and-a-half and has become the marquee event on the USAC AMSOIL National Sprint Car trail that draws massive crowds and welcomes travelers from around the world, both driver and fan alike.
Indiana Sprint Week will expand to its largest schedule in over a decade when the 32nd annual edition of the wildly-popular event arrives in 2019 for eight races in ten nights between July 18-27. The action begins on July 18th at Gas City I-69 Speedway in Gas City, IN.