Watch the Aston Martin Valkyrie Make Its Dynamic Debut at the British Grand Prix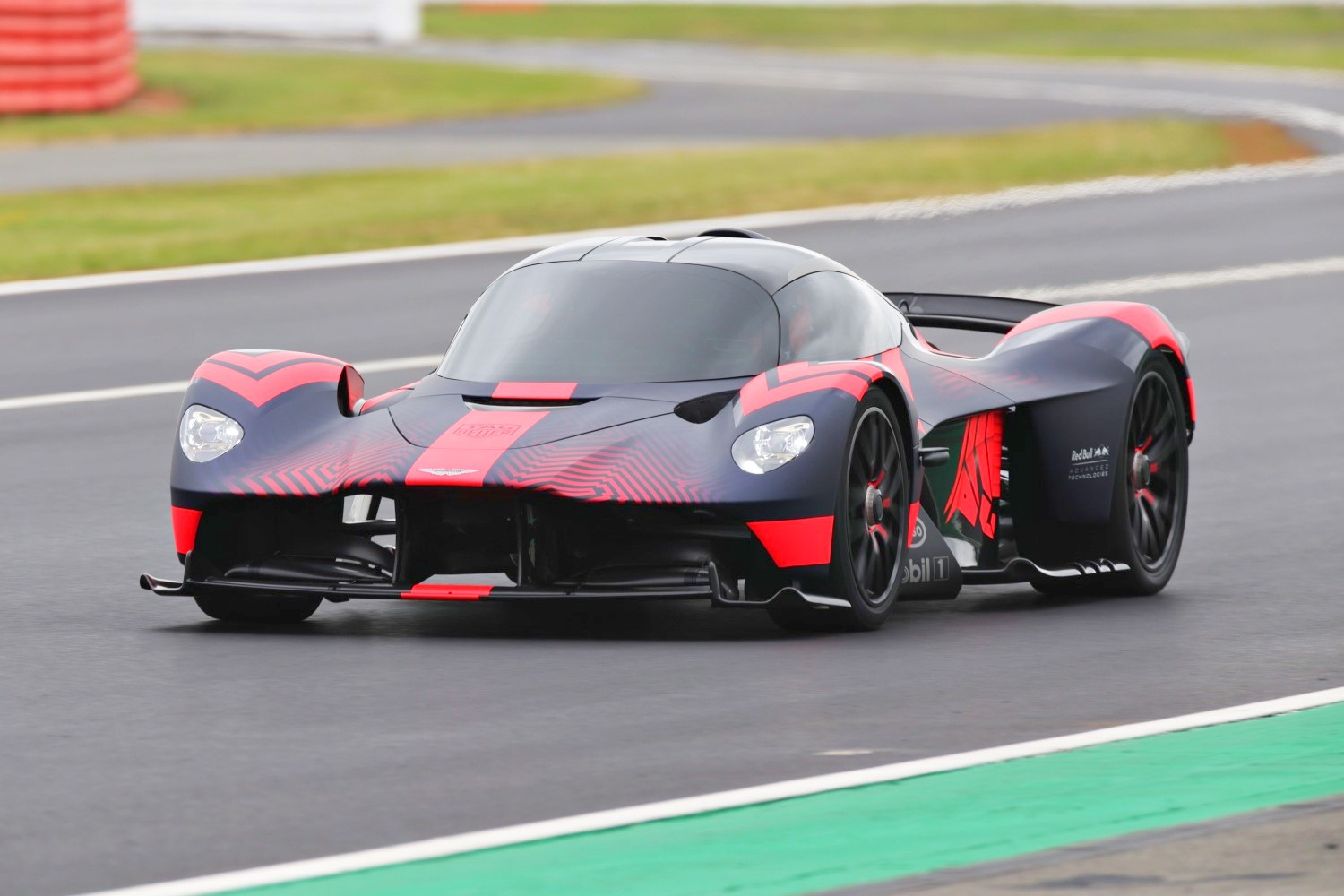 Aston Martin Valkyrie debuts at British GP
At the British Grand Prix race at the Silverstone circuit in England this past weekend, the Valkyrie made its public dynamic debut ahead of the Formula 1 race, marking the first time it had been driven publicly.
The Valkyrie was piloted by Chris Goodwin, Aston Martin's head test driver. He called the day "exceptionally special," adding that while there is still a lot of development work yet to be done, "We can now begin to really push the physical testing process and realize the capabilities of what we have developed over the past months."
He only completed one lap and wasn't close to being in full attack mode, but it was impressive to watch nonetheless. Aston Martin released a video, but sadly, it is heavily edited, and the sounds from the screaming V-12 and its accompanying hybrid system are partly obscured by some intense music.