Formula E New York City E-Prix Race 2 Highlights!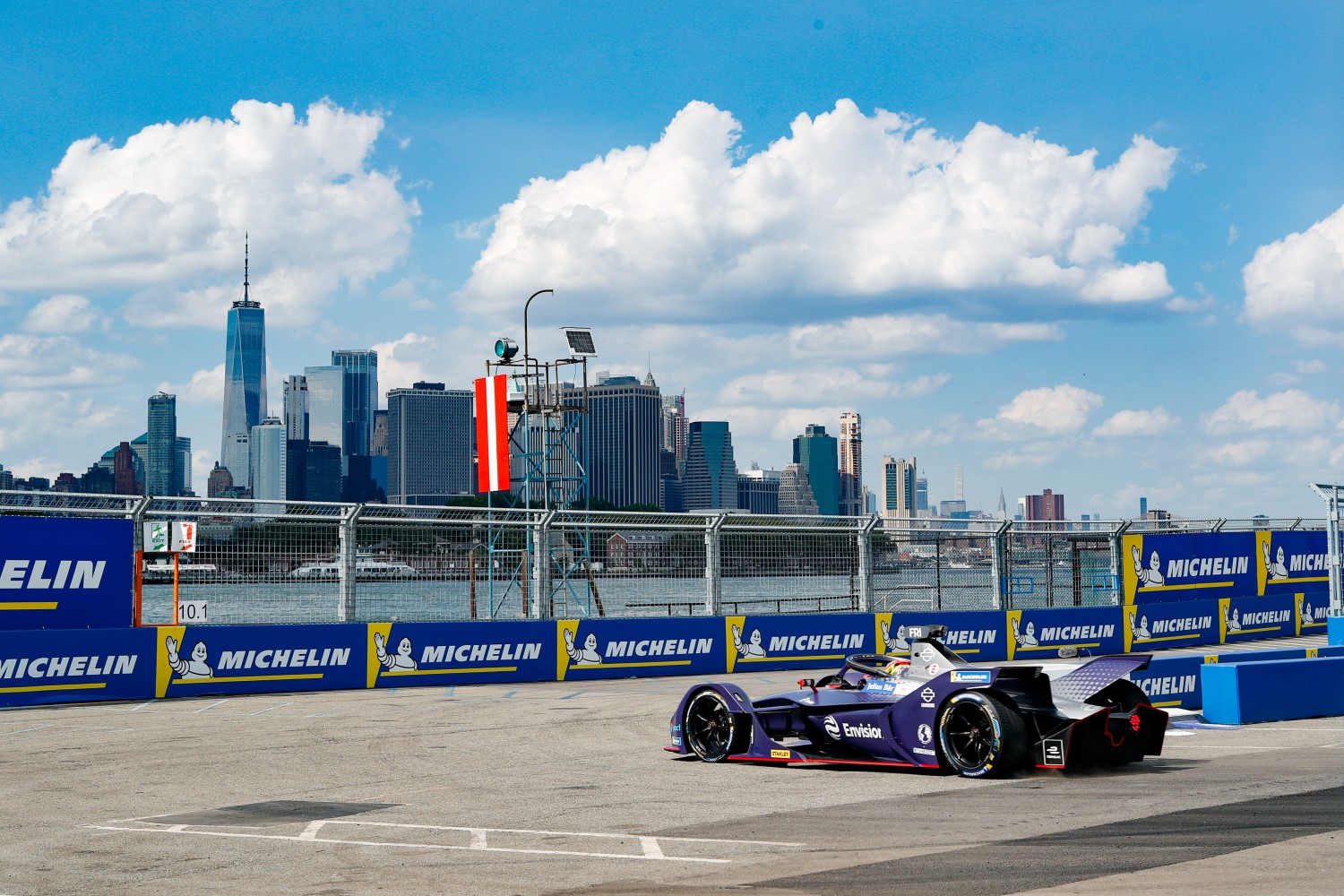 Frijns leads – note the huge crowd…..NOT!
Envision Racing Highlights of them winning Race 2 in Brooklyn NY Sunday – the final race of the 2018/2019 season.
Note the lack of fans and the fact the track is laid out in an industrial park void a many fan amenities.