Vettel accepts blame for Verstappen incident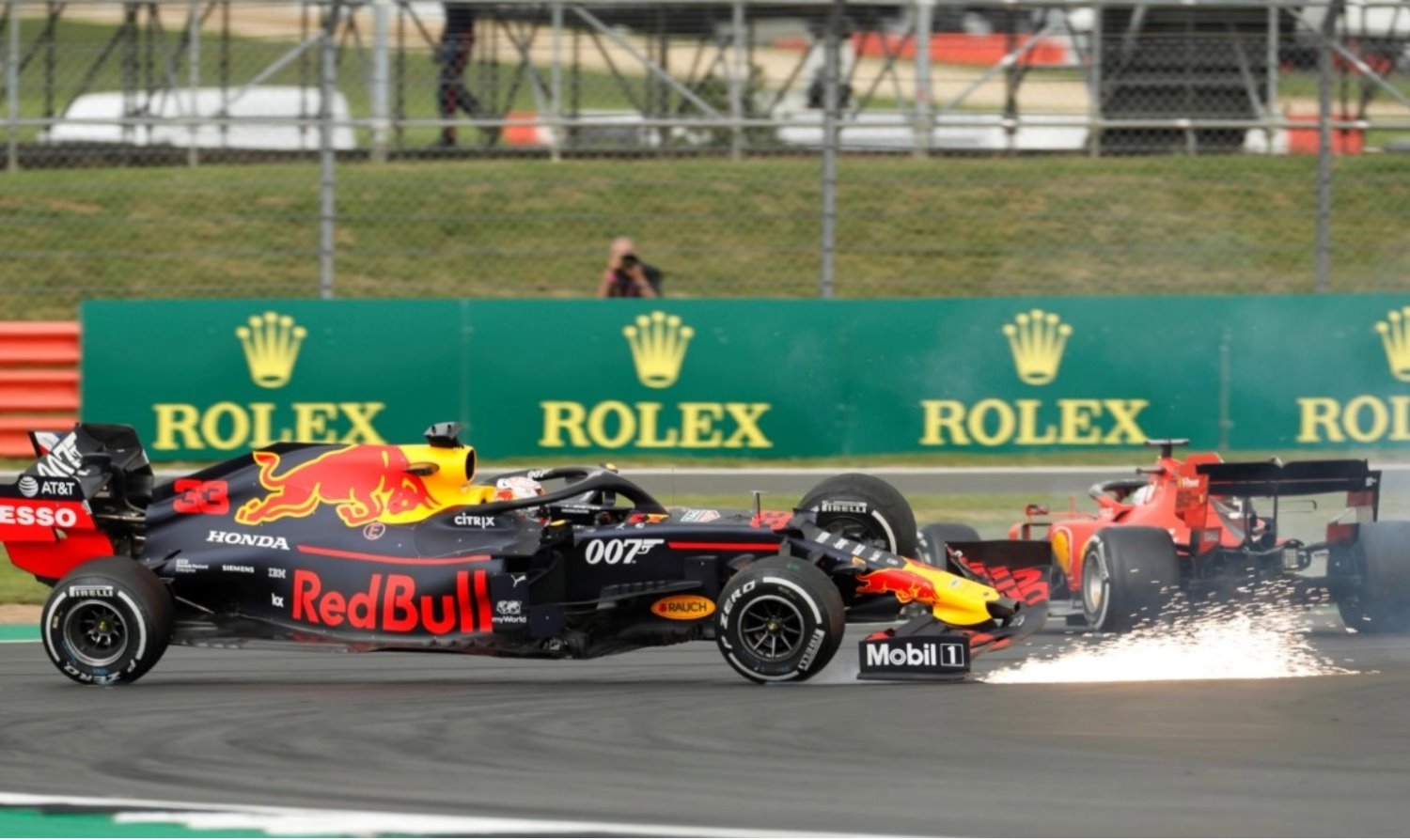 Vettel punts Verstappen
Sebastian Vettel apologized to Red Bull Formula 1 driver Max Verstappen immediately after the British Grand Prix for their collision during the race.
Verstappen had just passed Vettel in the battle for third place on lap 37 when the German attempted to retake the position down the inside of Vale – only to lock up and hit the defending Verstappen when Verstappen moved to block him.
The contact resigned the Red Bull driver to an eventual fifth-place finish, with Vettel dropping out of the points due to damage and subsequently picking up a 10-second penalty for his role in the incident.
Vettel approached Verstappen right after the race had concluded, with the pair exchanging a handshake.
"I guess he misjudged his braking in there – but I already spoke to him, he apologized to me immediately out of the car, and that's it," Verstappen said.
"It's disappointing but you can't change it now."