Sato and Bourdais throw punches in Toronto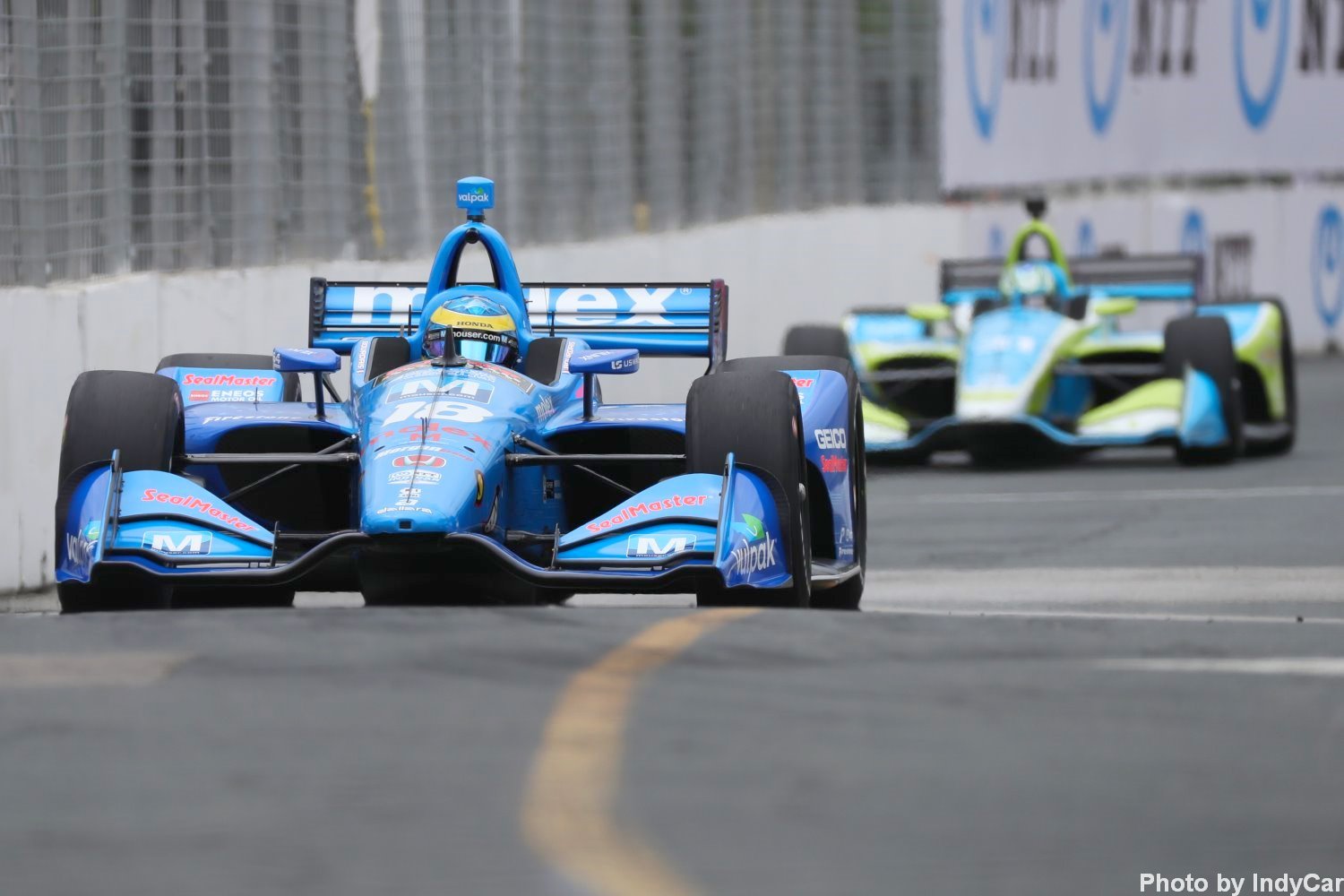 Bourdais
Things got heated and grew to an altercation between Sebastien Bourdais and Takuma Sato on pit lane in Toronto this morning after morning practice.
After Bourdais passed Sato during the final lap of Saturday morning's practice session on the streets of Toronto Sato was furious.
"It was a ridiculous moment," Sato said later in the afternoon to Jim Ayello of the Indy Star. "I saw Josef (Newgarden) was sort of warming up his tires on the back straight so I had to back off. There's not point to overtake him, because what do you gain?
"But then Bourdais comes screaming out, squeezing me into the wall, I mean, what's the point? Then he kept going and nearly hit Newgarden on the exit of Turn 5. How ridiculous is that? What are you trying to achieve? I have no idea."
Irate, Sato marched down to Bourdais' pit box, got in the Frenchman's face and demanded answers, shouting:
"What were you thinking about?! And what are you trying to achieve?!
"And (Bourdais) just went crazy."
Standing up in his seat, Bourdais shoved Sato and two started exchanging blows.
🤜 Things got heated on the Streets of Toronto 🤛 And qualifying hasn't even started yet 😳

Watch live on @NBCSN: https://t.co/i5UFtWM9Pu#indyTO // @BourdaisOnTrack // @TakumaSatoRacer pic.twitter.com/uo9hkBHUwM

— NTT IndyCar Series (@IndyCar) July 13, 2019