Pagenaud tops 3rd practice for Honda Toronto Indy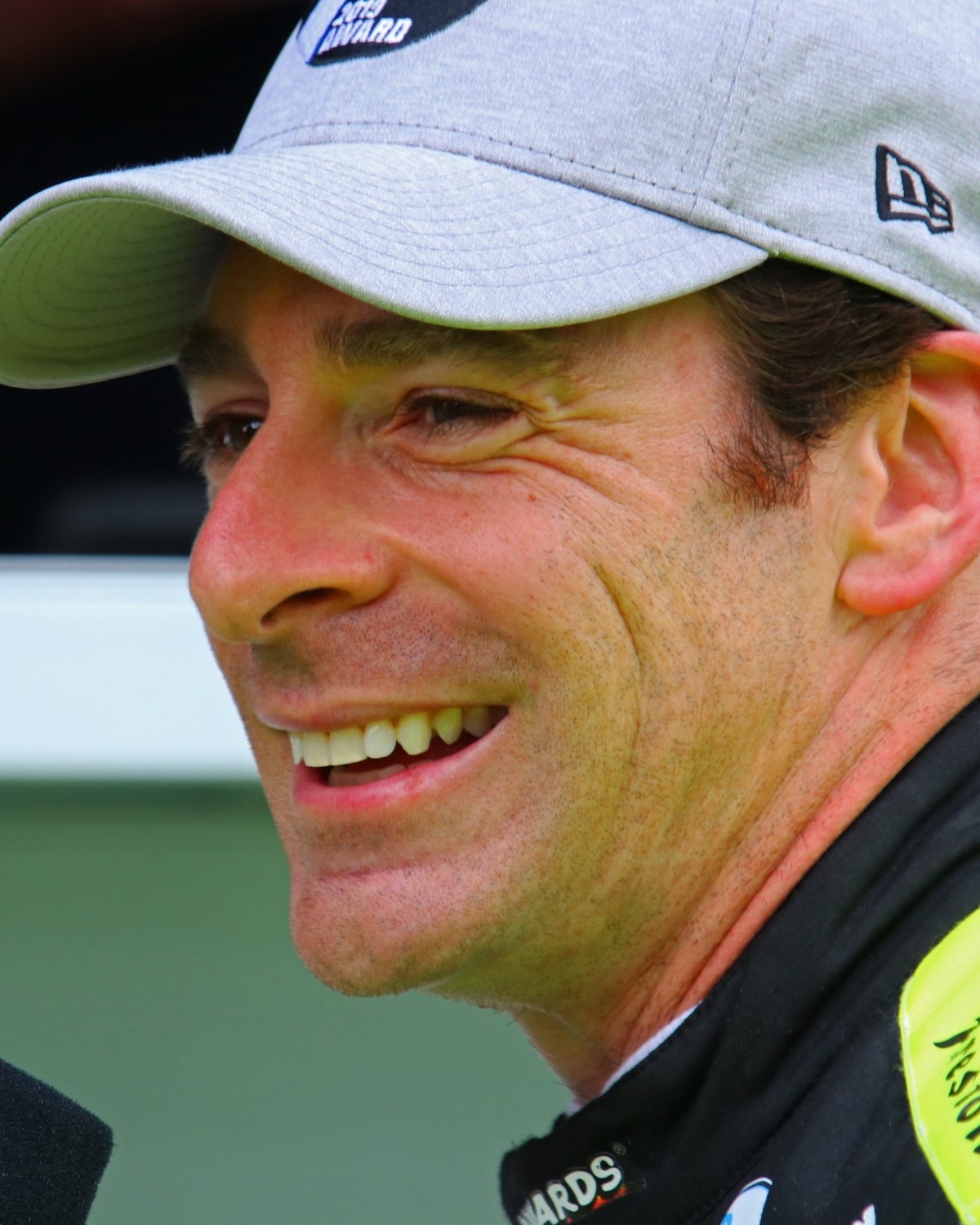 Simon Pagenaud
In a session interrupted by several red flags, Indy 500 winner Simon Pagenaud turned the fastest lap of 59.365s to lead the third practice session for the Honda Indy Toronto.
Pagenaud's time of 59.356s again beat Felix Rosenqvist, this time by just 0.07s. What has everyone scratching their heads is how Pagenaud is the only Chevy in the top-9 and his Penske teammates Will Power and Josef Newgarden are out to lunch.
Ryan Hunter-Reay who caused one of the red flags, was third quick, while Santino Ferrucci and Colton Herta rounded out the top-5.
More to follow……
Practice 3 Results
| | | | | | | | | |
| --- | --- | --- | --- | --- | --- | --- | --- | --- |
| Pos | No | Name | Time | Diff | Gap | Speed | Engine | Team |
| 1 | 22 | Simon Pagenaud | 59.365 | –.—- | –.—- | 108.306 | Chevy | Team Penske |
| 2 | 10 | Felix Rosenqvist | 59.435 | 0.0702 | 0.0702 | 108.178 | Honda | Chip Ganassi Racing Teams |
| 3 | 28 | Ryan Hunter-Reay | 59.528 | 0.1626 | 0.0924 | 108.010 | Honda | Andretti Autosport |
| 4 | 19 | Santino Ferrucci | 59.664 | 0.2985 | 0.1359 | 107.764 | Honda | Dale Coyne Racing |
| 5 | 88 | Colton Herta | 59.672 | 0.3071 | 0.0086 | 107.749 | Honda | Harding Steinbrenner Racing |
| 6 | 98 | Marco Andretti | 59.816 | 0.4511 | 0.1440 | 107.489 | Honda | Andretti Herta w/ Marco & Curb |
| 7 | 27 | Alexander Rossi | 59.823 | 0.4581 | 0.0070 | 107.477 | Honda | Andretti Autosport |
| 8 | 18 | Sebastien Bourdais | 59.885 | 0.5196 | 0.0615 | 107.366 | Honda | Dale Coyne Racing w/Vasser-Sullivan |
| 9 | 5 | James Hinchcliffe | 59.887 | 0.5218 | 0.0022 | 107.362 | Honda | Arrow Schmidt Peterson Motorsports |
| 10 | 21 | Spencer Pigot | 59.940 | 0.5749 | 0.0531 | 107.267 | Chevy | Ed Carpenter Racing |
| 11 | 7 | Marcus Ericsson | 59.980 | 0.6151 | 0.0402 | 107.195 | Honda | Arrow Schmidt Peterson Motorsports |
| 12 | 15 | Graham Rahal | 59.984 | 0.6192 | 0.0041 | 107.188 | Honda | Rahal Letterman Lanigan Racing |
| 13 | 2 | Josef Newgarden | 1:00.094 | 0.7293 | 0.1101 | 106.992 | Chevy | Team Penske |
| 14 | 12 | Will Power | 1:00.097 | 0.7319 | 0.0026 | 106.987 | Chevy | Team Penske |
| 15 | 9 | Scott Dixon | 1:00.120 | 0.7549 | 0.0230 | 106.946 | Honda | Chip Ganassi Racing Teams |
| 16 | 59 | Max Chilton | 1:00.271 | 0.9055 | 0.1506 | 106.679 | Chevy | Carlin |
| 17 | 20 | Ed Jones | 1:00.307 | 0.9423 | 0.0368 | 106.614 | Chevy | Ed Carpenter Racing |
| 18 | 30 | Takuma Sato | 1:00.466 | 1.1006 | 0.1583 | 106.335 | Honda | Rahal Letterman Lanigan Racing |
| 19 | 14 | Tony Kanaan | 1:00.510 | 1.1445 | 0.0439 | 106.258 | Chevy | AJ Foyt Enterprises |
| 20 | 4 | Matheus Leist | 1:00.906 | 1.5412 | 0.3967 | 105.565 | Chevy | AJ Foyt Enterprises |
| 21 | 26 | Zach Veach | 1:01.007 | 1.6416 | 0.1004 | 105.392 | Honda | Andretti Autosport |
| 22 | 31 | Sage Karam | 1:01.392 | 2.0269 | 0.3853 | 104.730 | Chevy | Carlin |