Saturday Morning Report from Toronto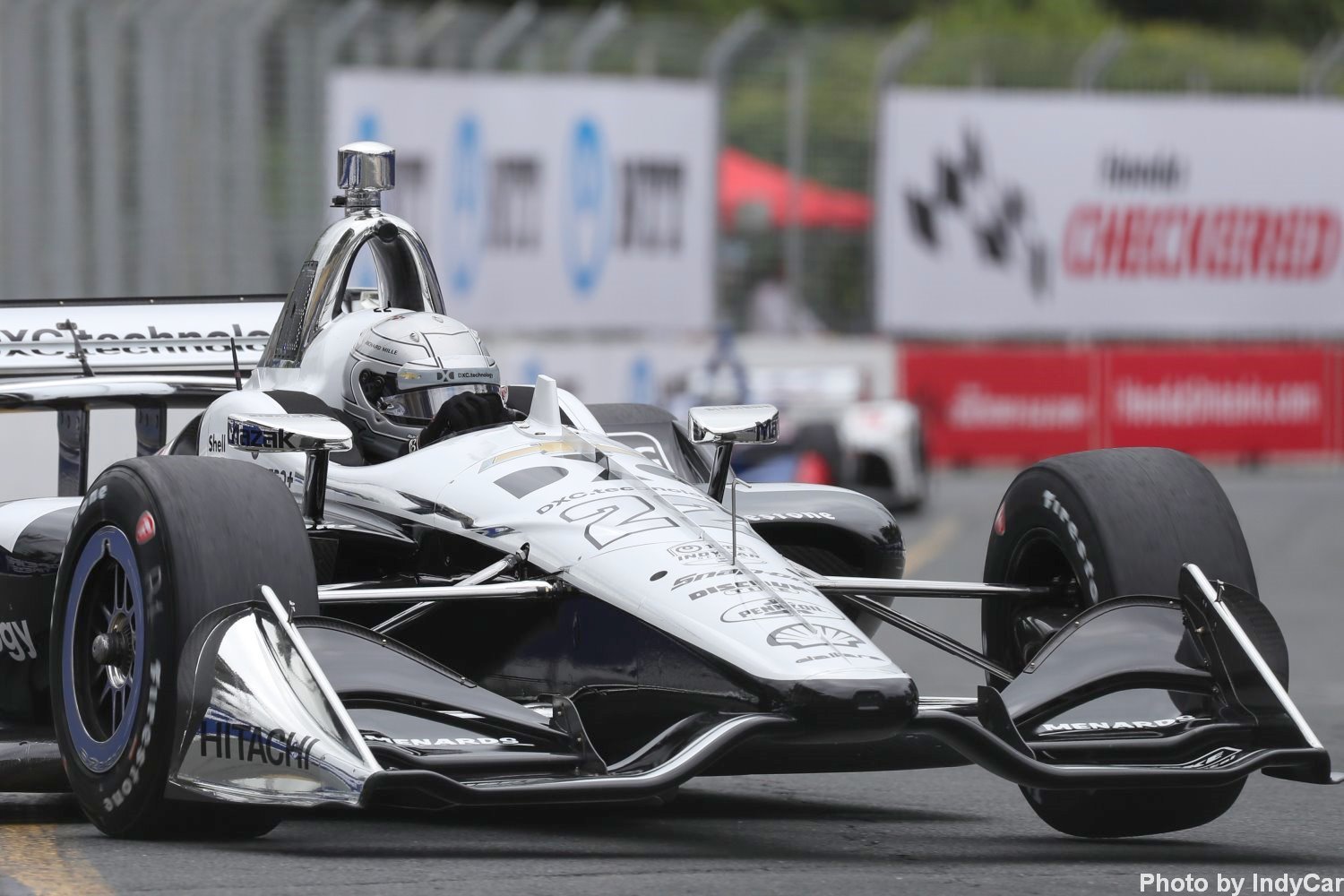 Pagenaud fastest on Friday
It is a sunny morning here in Toronto, Canada. Temperatures are expected to reach 80 degrees Fahrenheit this afternoon. There are thunderstorms predicted to move into the area around 2 pm, which just happens to be the scheduled time for the Firestone Fast Six Qualifying. Talking with a local yesterday, the storms can be a hit or miss so we might not get wet this afternoon.
Yesterday had some pretty crazy practice sessions. Will Power, driver of the number 12 Team Penske entry, was the first to spin at the exit of turn 11 in the morning practice session and . Power's teammate, Josef Newgarden, had a spin seven minutes later in the session, in the same spot and kept it off the wall. It was determined that there was a slick patch of some kind of epoxy on the track was causing the spin outs.
Takuma Sato, driving the number 30 Rahal Letterman Lanigan, was the next victim of the slick spot and spun out right in front of pit out. It looked like he almost tangled with Colton Herta who was coming out of the pits as Sato was finishing his spin. Sato, the 2017 Indy 500 winner, managed to keep his car off the wall.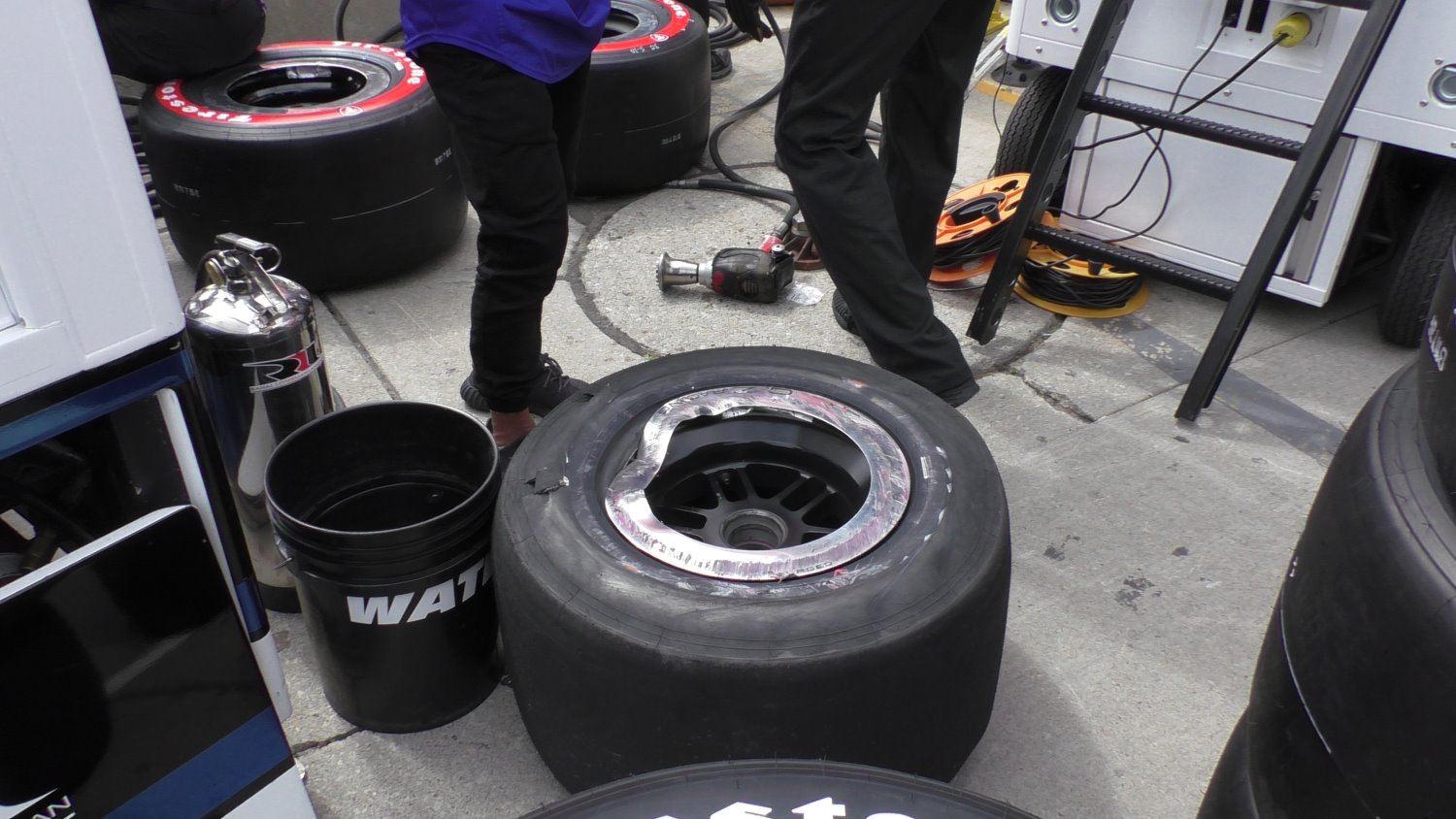 Sato's damaged rear tire
The afternoon practice session was not so forgiving. Sato had another spin in turn 11 and this time caused massive damage to the rear of his car. This resulted in him missing the remainder of the session while his team went to work replacing the damaged parts.
Alexander Rossi, driver of the number 27 Andretti Autosport entry, had his first spin out in turn 11, in the famous slick spot on the track. Rossi did some damage to his suspension. His team was able to repair the car in pit lane and Rossi went back out. Only to make contact in turn 10 and due damage to the front end of his car.
Rossi commented on his day. "I think turn 11 is always hard. I don't think it's any different this year. I just think we saw probably a few guys trying quite hard there and today is the day to try it. You don't want to make these mistakes Saturday or Sunday, obviously, so you can get a little bit more adventurous with your lines and experimentation to see if something works."
The final IndyCar practice session is this morning at 10:20 am. Let's see if turn 11 gets better today with more rubber down on the track.
Lucille Dust reporting live from Toronto