Friday Morning IndyCar Report from Toronto, Canada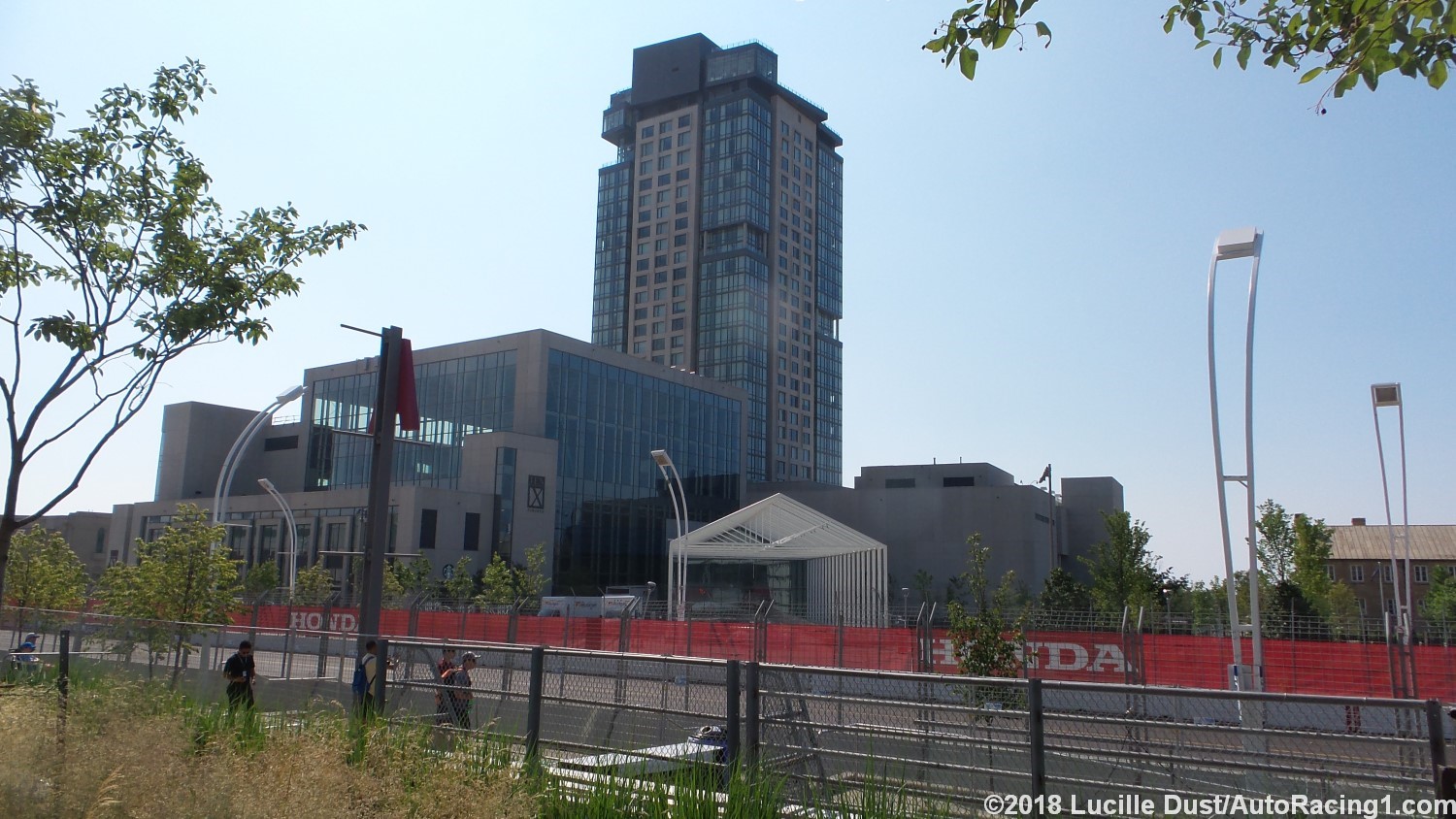 Hotel X at Exhibition Place
Good morning from the 35th running of the Honda Indy Toronto. The weather has been great so far today. Temperatures should not be warmer than 77 degrees today with some clouds but mostly sunny today. No rain in the forecast for the whole weekend.
The pit lane is different this weekend because a Team Penske driver is not in the first or second pit box. Colton Herta, the young rookie who got his first win at COTA this season, is in the first pit box. Alexander Rossi, the Andretti Autosport driver who is second in the championship points, is in the second pit box.
The addition of Hotel X to Exhibition Place changed the pit lane a couple of years ago. Pit position is important because of the tricky "S" shaped configuration which makes for some extra action. The speed limit is 40 MPH here, lower than any other track.
IndyCar has two practice sessions today, 11:05 am and 3:15 pm, local time.
Lucille Dust reporting live from Toronto, Ontario, Canada