NASCAR suspends crew member for assaulting woman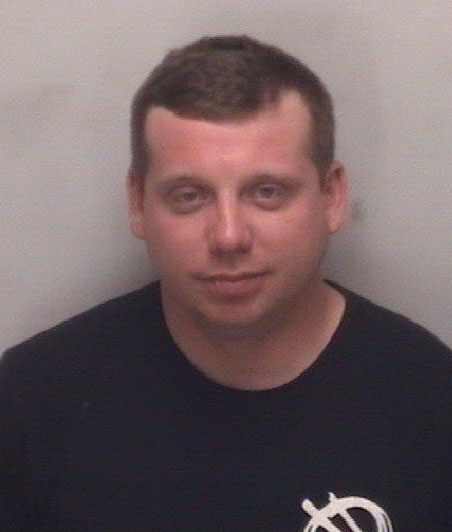 Joshua P. Long
NASCAR has indefinitely suspended Joshua P. Long after he was arrested overnight by the Salisbury (North Carolina) Police department for allegedly assaulting a female.
Long, who served as an underneath mechanic for Germain Racing, is no longer employed by the team. A Germain Racing spokesperson confirmed Long's employment has been terminated and provided NBC Sports with the following statement:
"Germain Racing leadership is aware of the investigation involving Joshua Long, and the alleged actions do not align with the conduct standards that have been set for team members. At this time, he is no longer an employee of Germain Racing. The team has no further comment on the situation as this is an ongoing police investigation."
Police officials credited an emergency feature available on most cellphones with saving a local woman from an abusive situation.
The woman sent an SOS message to her mother, who informed the police of her location. The suspect, who is believed to be either the woman's husband or boyfriend, was charged with assault.
The Salisbury Police Department on Thursday charged Joshua Paul Long, 31, with misdemeanor assault on a female. He remains in the Rowan County Detention Center under no bond because of the domestic assault charge.
Police Lt. Greg Beam said the victim's mother called police to say she received an SOS message from her daughter. The daughter was in the 1200 block of Beachnut Lane, and police responded to the home. Police used a public address system to call out to Long, who didn't immediately respond.
An officer got Long's Cellphone number and persuaded him to come out of the house.
The woman was treated at the scene by a Rowan County emergency medical crew that was on standby. The woman had serious injuries and was taken to the hospital.
Beam said the couple had argued after a trip to Twin Peaks sports bar in Concord. The woman wanted to see Long's Snapchat account, but he refused to show her on the social media app. The woman told police Long beat her while he drove on Interstate 85 and she tried unsuccessfully to jump out the window of the moving car.
Officials said when the two arrived home, the woman ran to a neighbor's house but got no response. Long dragged the woman into the house and beat her with a broom handle, according to police.