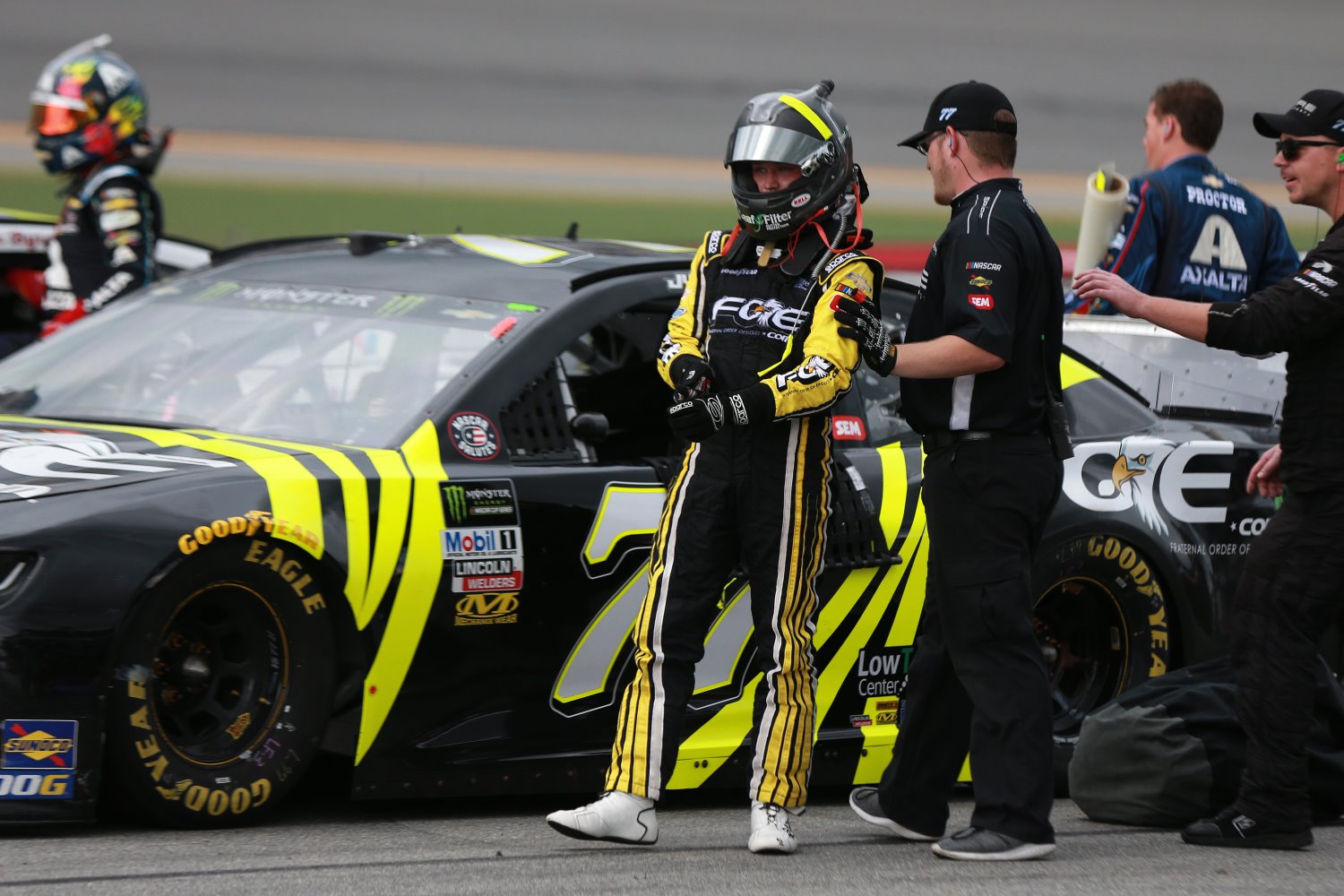 The Spire Motorsports #77 won last weekend
Following the race weekend at Daytona International Speedway, NASCAR has issued an indefinite suspension of a crew member for violating its substance abuse policy.
It has suspended Zachary E. Young.
Young has served as the jackman for Spire Motorsports in a handful of races this year, most recently for the Chicagoland race weekend.
After winning the Coke Zero Sugar 400 at Daytona this past weekend, this news takes some of the shine off of that high point for the team