Hockenheim announces new management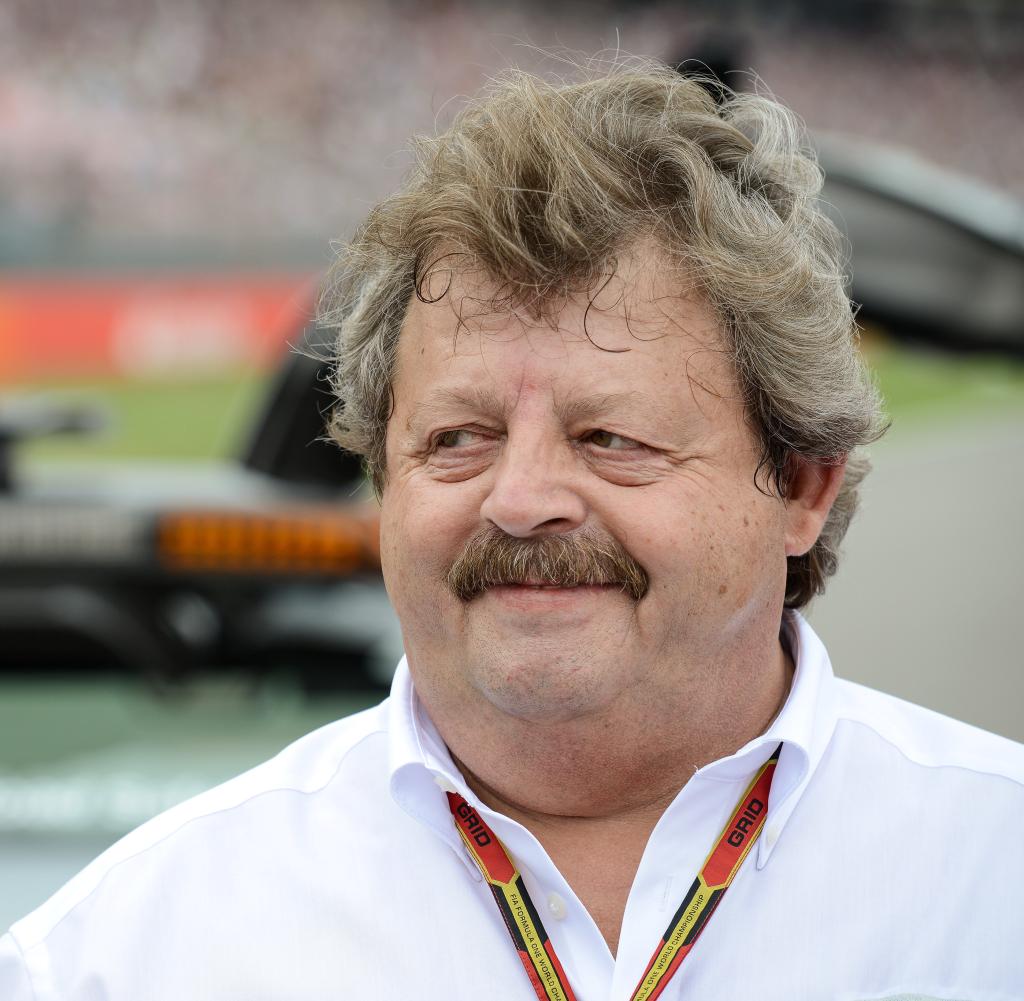 Georg Seiler retiring
Change is in the air at Hockenheim Ring: When Georg Seiler retires at the end of August after 41 years as CEO, Jochen Nerpel and Jorn Teske will take over the management of the Hockenheim-Ring GmbH. After an intensive recruitment procedure that attracted over 40 applicants, the shareholders decided on a dual team made up of two experienced Hockenheim Ring managers.
Jorn Teske has been head of the marketing department for over 13 years and, since 2017, authorized signatory of Hockenheim-Ring GmbH. He possesses explicit knowledge of the company, wide-ranging industry expertise and experience in dealing with municipal circumstances. With his expertise in sports marketing, sponsoring and marketing from the event organizer and company perspective, this 51-year-old is responsible for the positive brand development of the Hockenheim Ring and its events and is committed to a proactive representation of the company in the motor sport scene, the region and the media. Jorn Teske will be taking over management in the administrative division.
"There's no doubt that CEO Georg Seiler is leaving us big footprints to follow in, with his over 40 years of industry experience. What's more, racing tracks are currently faced with special challenges owing to changed opinions on sustainability, car mobility and leisure habits. However, I am sure that with this management team that complements each other ideally, our fabulous staff and good partners, we are perfectly prepared for these challenges. I am grateful for the trust placed in me and am looking forward to the task of making Hockenheim Ring fit for the future," said Jorn Teske.
Jochen Nerpel has led the technology and operations division of Hockenheim-Ring GmbH since 2016. The 35-year-old engineer is responsible for and coordinates all infrastructure, structural and technical projects within the company, and also hires out the tracks. He also knows motor sport from the other side, namely, as an active sportsman: Born in Sinsheim, he was involved in various carting and formula classes when younger.
As future CEO in the technology and operations division, Jochen Nerpel has a clear goal before his eyes: "Since my youth, I've followed the fascinating activities at Hockenheim Ring with great interest. Through my current activity as head of technology and operations at Hockenheim-Ring GmbH, I already have been able to gain intensive experiences in the different divisions. Working together with the entire team, it's my goal to make Hockenheim Ring an even more attractive motor racing sport and major event venue. In the future, Hockenheim Ring should offer the optimal prerequisites for every type of event imaginable, without neglecting the topic of motor racing."
Georg Seiler, who has been CEO at Hockenheim Ring since 1991, endorses the choice of his two successors: "I have had a close and trusting working relationship with both men for years. Both have visions, and they will develop their divisions for the benefit of the company and lead Hockenheim Ring into a successful future."
Dieter Gummer, Oberbürgermeister of the town of Hockenheim and chairman of the shareholders' meeting: "Our experiences and intensive discussion during the application procedure have shown that, in Jorn Teske and Jochen Nerpel, Hockenheim-Ring GmbH has two highly competent managers. This is why it was logical to pass on responsibility for the company to them jointly. They have already been involved in the previous further development of the Hockenheim Ring and will lead it together into a good future."
Jochen Nerpel and Jorn Teske will take on their CEO responsibilities from 1st September 2019.
About Hockenheim Ring
The multi-functional Hockenheim Ring race track in Baden-Württemberg opened in 1932. It has up to 700,000 visitors every year and is a jewel in the crown of the Rhein-Neckar metropolitan region. Formula 1, DTM and the drag racing event NitrOlympX offer international motor sport alongside many other top-class races. Mass sport such as the BASF companies' cup and open-air concerts with international stars such as Ed Sheeran, AC/DC, Robbie Williams, Bohse Onkelz and Andreas Gabalier also belong in the portfolio of events held at the world-renowned race course.
There are driver training sessions, club events, test drives for the automobile industry and top-class driving experiences all year round. The traditional course is fully booked all year and with its numerous possibilities and diverse locations, it's the perfect place for any kind of event. You can find further information at www.hockenheimring.de