Mercedes will release Ocon if 2020 opportunity emerges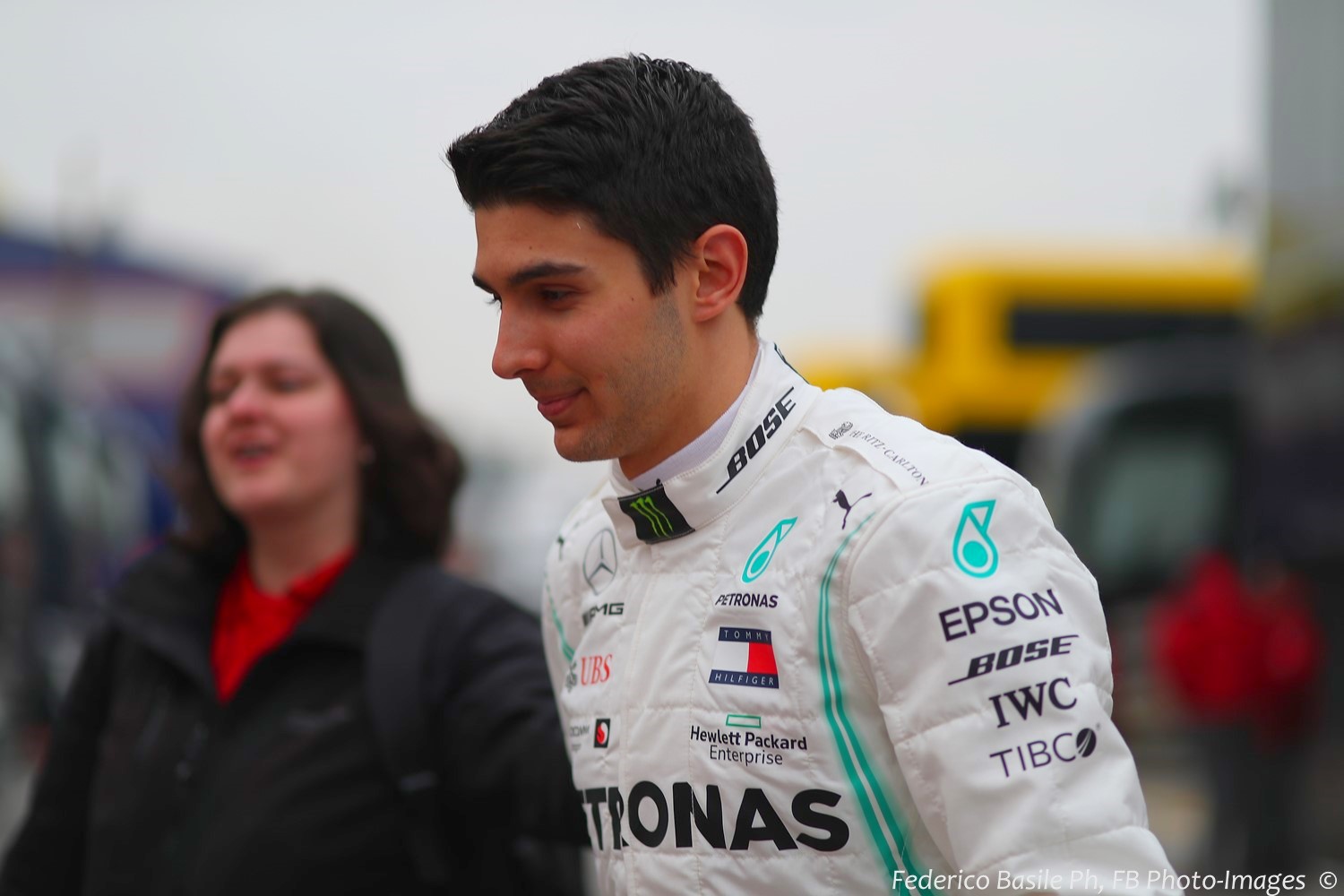 Esteban should look elsewhere for his career
Mercedes boss Toto Wolff says the German manufacturer won't close the door if a potential opportunity to return to F1 emerges for reserve driver Esteban Ocon.
Ocon was elbowed out of Racing Point at the end of 2018 to make way for Lance Stroll, leaving the Frenchman on the sidelines this season.
The 22-year-old has nevertheless kept himself busy conducting simulator work for Mercedes and acting as the Silver Arrows outfit's official reserve driver.
Ocon ambitions to return to the fray next season, possibly with Mercedes, although the prospect of Valtteri Bottas departing the team currently appears remote.
Depending on how Formula 1's usual game of musical chairs develops over the second half of the year, logical destinations for Ocon would be Williams or a return to Racing Point, two Mercedes-affiliated outfits.
Paddock insiders also put Ocon at Renault, a team which he came close to signing with last summer before the French squad had a change of heart and hired Daniel Ricciardo.
However, a move to Renault would require Mercedes' blessing, and Wolff, who also personally manages Ocon, believes such a resolution is possible.
"There is this perception that he is a Mercedes driver, so maybe we need to set the record straight and enable him to pursue his career in a way that respects the investment and the support that Mercedes has given him, and he respects that very much, but equally doesn't close doors for him," Wolff told Motorsport.com.
"I think if he drives for another team he is released anyway. He is not a Mercedes driver anymore because if you drive for another team you are signing a contract that you will deliver to the best of your abilities for the other team."
Given a choice for 2020, Ocon would obviously love find himself behind the wheel of a Silver Arrow, but all signs currently point to Bottas remaining in his seat, and even more so if he regains the early season form that saw him shares wins with Hamilton in the first four races of the season.
"Valtteri said to me last year that he has no problem with the one year extensions although he doesn't like them," Wolff said.
"I think Valtteri merits a seat in F1 and he knows it is down to him and his performances, and we like him very much.
"The first quarter of the season was very strong. He just needs to just pick up the bag and continue to perform like he did, and this is what we both – him and us – agree on."