DTM and Hankook extend tire partnership until 2023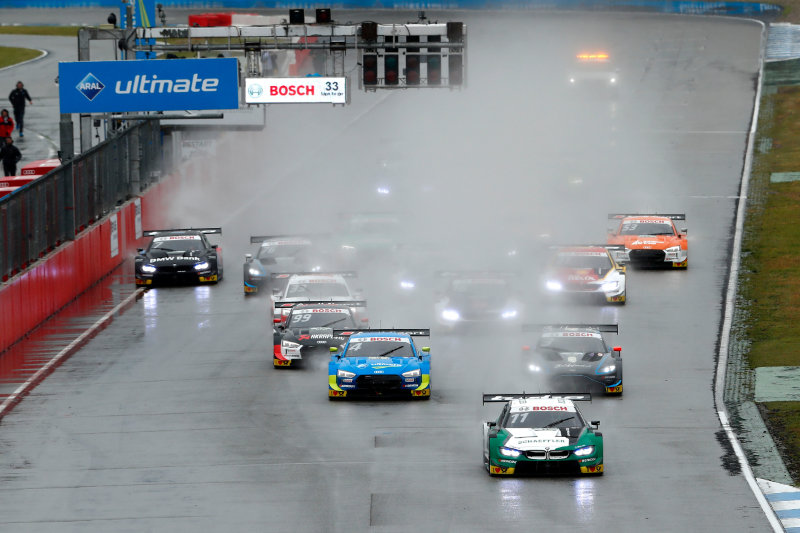 DTM Action
DTM and its parent company ITR have extended its partnership with tire supplier Hankook for 4 years. As a result of the deal, DTM cars will continue to race on Hankook rubber until the end of the 2023 season.
The Korean manufacturer became partner and supplier of DTM since 2011. The series adopted a standard tire back in 2000, and the partnership between Hankook and DTM is currently the longest partnership in the history of the series.
ITR Chairman Gerhard Berger commented: "In terms of technology and quality, the DTM requires the very highest standards from its partner-manufacturers. This season, in particular, the demand on the tires has significantly increased as a result of the new 600+hp turbo engines."
The partnership will also see the company continue to provide technical and engineering support at every round of the DTM season, which takes place in the Germany, Belgium, the Netherlands, Italy and Great Britain.
"Hankook's competition tires have continually met all our requirements, and have more than proven their huge performance potential. The early extension of our established partnership reflects the trusted and professional co-operation that exists between the two parties."
Hyun Bum Cho, President & CEO of Hankook Tire, added, "We are delighted to have renewed our partnership as the Official Tire Supplier to the most popular international touring car racing series. With its international platform, the DTM provide us with the opportunity to continuously demonstrate our established technological know-how and to further strengthen our global presence in motorsport."