ISC Admissions Revenue Down In Q2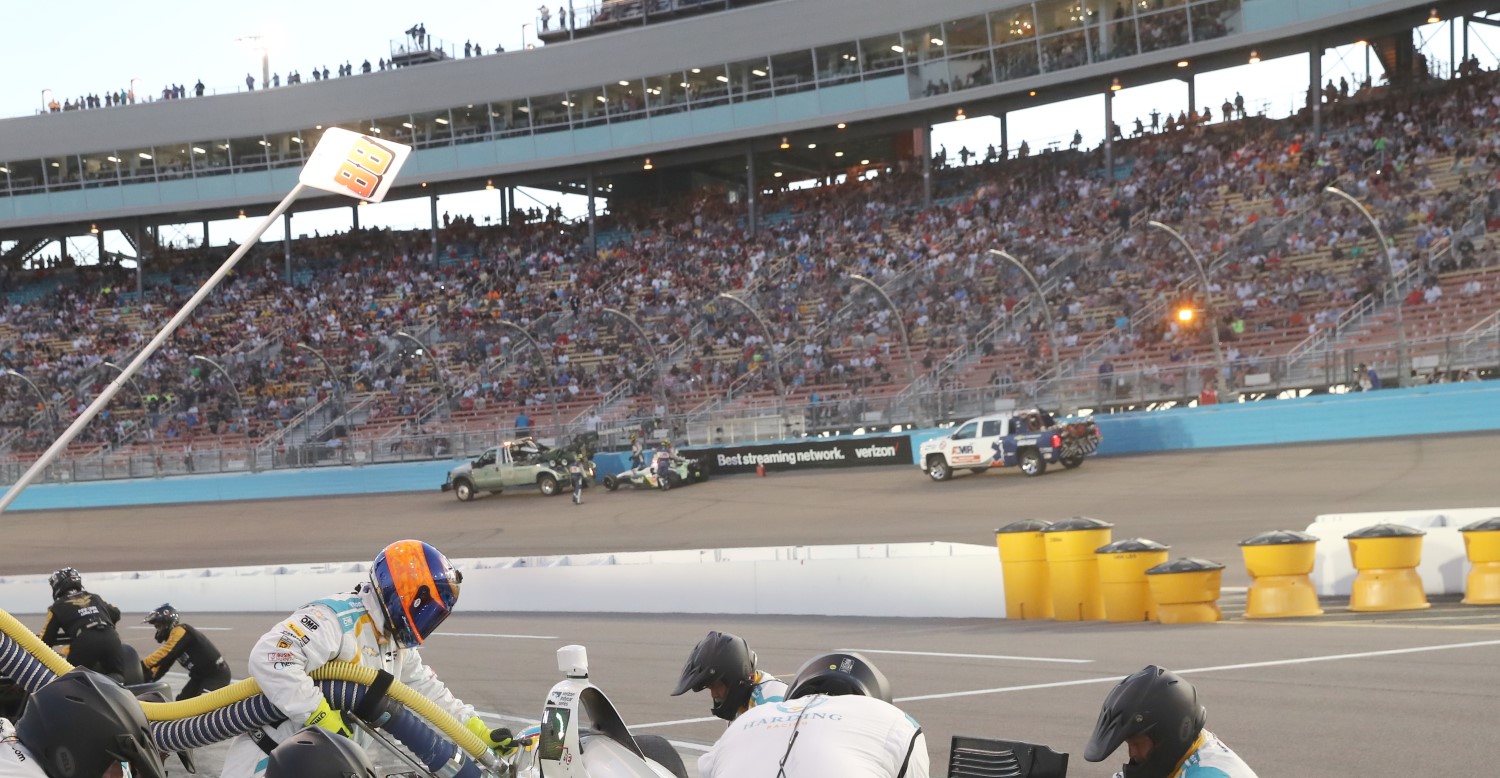 ISC revenue was down due to the loss of the Phoenix IndyCar race
ISC's Q2 admissions revenue came in today down 5% versus last year, indicating that NASCAR attendance has yet to fully stabilize. ISC's Q2 is arguably a better one to gauge the sport's overall health, because its Q1 largely accounts just for the Daytona Speedweeks. By contrast, Q2 this year included six Monster Energy NASCAR Cup Series weekends. ISC's overall revenue and admission revenue were both off in Q2, with admissions coming in at $24.388M, off from $25.677M last year.
However, ISC President John Saunders said this morning that the decline was largely due to holding no IndyCar race at any ISC facility in Q2, versus last year when ISM Raceway held one, as well as lost revenue due to the bankruptcy of former major sponsor DC Solar. Offsetting the declines were increases for the Bike Week event held at Daytona Int'l Speedway and increased admissions for the spring NASCAR race weekend at ISM Raceway.
OVERALL LOOK: For the two quarters this year combined, ISC is down 4.4%, from $56.239M last year to $53.722M this year. Total revenue was $168.1M, off 2% from $171.7M last year. Operating income was $15.5M in Q2, down 10% versus $17.3M last year. The revenue stream that includes TV money and sponsorship was down 5%, from $133.328M last year to $126.783M this year. ISC Senior VP, CFO & Treasurer Greg Motto attributed the drop largely to the lost money from DC Solar, partially offset by rising media-rights fees.
Meanwhile, the F&B/merchandise category was up 64%, from $6.906M last year to $11.364M this year, largely due to realizing new revenue from its acquisition of Racing Electronics. The "Other" category, which includes revenue from non-racing activities like its One Daytona shopping center, was down 3% from $5.768M to $5.549M. Expenses were down by about 1%, from $154.422M to $152.581M.
DOWN THE ROAD: ISC maintained its full-year guidance of $685-705M, which it says indicates flat NASCAR attendance and 100% of corporate revenue goals on the top end of the range and slight continued decreases for attendance and 95% of its corporate revenue goals on the bottom end.
ISC's expected EBITDA this year is $230-250M, which includes $27M in profit from the Hollywood Casino on site at Kansas Speedway. ISC is expecting an operating margin between 13.5-16% and a tax rate between 25-26%. The track operator, which runs 12 NASCAR tracks, is expecting to spend $90-100M this year on capital expenditures including finishing the renovation of Talladega Superspeedway.
As they have in recent calls, ISC's Saunders and Motto again largely refrained from commenting on NASCAR's deal to acquire ISC, beyond reiterating they expect the deal to close by the end of '19. Adam Stern/SBD