Chicagoland Speedway Sees Sparse Crowd For Camping World 400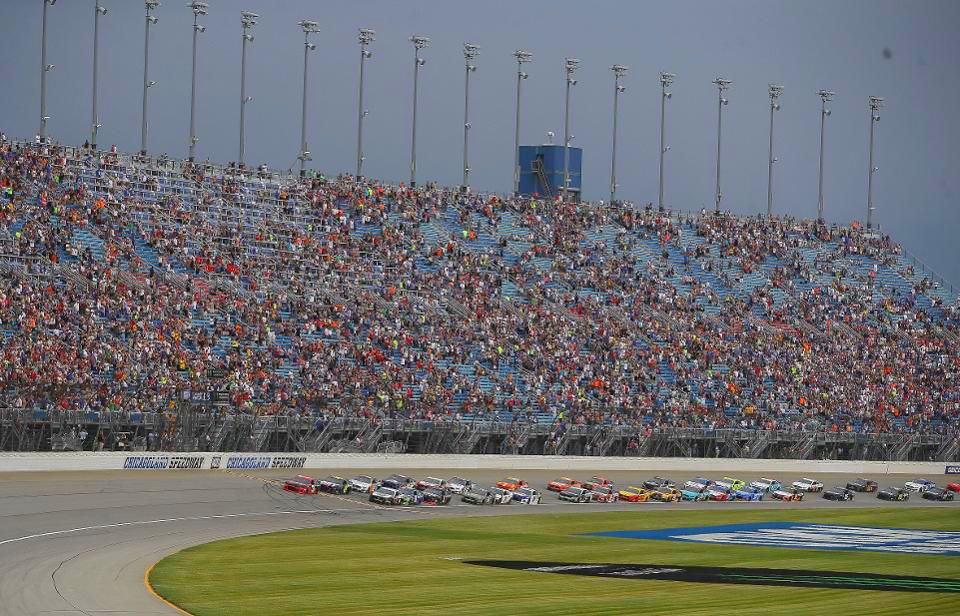 After the rain delay the crowd was even more sparse
Getty Images for NASCAR
The Chicagoland Speedway stands yesterday at the start of the Monster Energy Cup Series Camping World 400 were "half-filled," showing that the market is "not as thrilled as it used to be about NASCAR."
Seating capacity had been "reduced in the offseason to 47,000 from 55,000."
Camping spots also "appeared to be only about half-filled, so the Cup race probably drew no more than 30,000." Coverage of the race, won by Alex Bowman, was also "sparse in Chicago's two daily newspapers."
While the track is "not to blame for any of this," as NASCAR "searches for bold new ways to move into the next decade, maybe it no longer makes sense, or cents, to have even one race a year there" FORBES.com