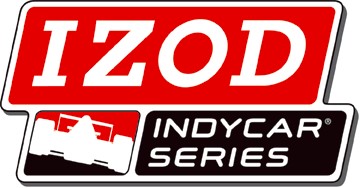 No race for the next six months. INDYCAR CEO Randy Bernard is away on retreat in Wyoming. Silly Season has apparently gone static. Sure, there has been some discussion this week about the future of Firestone in the Izod IndyCar Series, but overall, IndyCar has gone rather quiet.
But fear not. With little happening in the world of IndyCar, the time is perfect for AutoRacing1.com's 2012 Report Card.
Enjoy!
THE A LEVEL
INDYCAR's Oval Package: A+
Many forget, the future of Indy cars on high speed ovals aside from Indianapolis was very much in doubt after the 2011 finale at Las Vegas. Yes, the possibility loomed that IndyCar would essentially become Indy, maybe Iowa or Milwaukee and 15 road/street courses, something even the most ardent road racing fan, such as myself, did not want to see.
However, Will Phillips and his technical staff at INDYCAR took away the downforce, made the cars difficult to drive, and the series put on three fabulous high speed ovals shows at Indy, Texas and Fontana.
Next year, the series is likely headed to Pocono and the 2.5 mile "tricky triangle," a notion that would have been unthinkable 11 months ago. While I'm not a technical guy, whatever Phillips and his staff did earns an A Plus.
Simona de Silvestro
Simona de Silvestro's Attitude: A+
The talented, likable, 24 year-old Swiss driver endured a miserable season in the underpowered Lotus (see more on Lotus below). And while the results for de Silvestro and the HVM team are not at all noteworthy, the attitude and disposition of de Silvestro is to be commended. Not once, did she rip the car or play the "woe is me," card. In fact, if you were to judge de Silvestro by her demeanor in the paddock, she was no different from the friendly, engaging Simona we've come to expect.
Here's hoping someone in the paddock took notice, and at some point de Silvestro's talent and never say die attitude are rewarded with a top notch seat.
Ryan Hunter-Reay
Ryan Hunter-Reay: A
This could have been an A plus, although I thought RHR often left himself too much work on race days with qualifying results that did not match his electric race pace.
Still, when you win 4 races, win the championship, put in the drive of your career, and become the face of your sport, I'd say you had a pretty good year.
The IndyCar Paddock: A
I suppose it is somewhat abnormal to grade the overall ambiance and friendliness of an area where people work. However, the paddock in the Izod IndyCar Series is first class all the way. In no other sport is the interaction between the sport's participants and paying customers as genuine as in IndyCar.
I've said for years, the friendliness and openness of the paddock is one of the sport's greatest hallmarks. And while there are plenty of things you can criticize about IndyCar, the paddock is not one of them.
Simon Pagenaud
Simon Pagenaud and Schmidt Hamilton Motorsports: A-
The one car Honda team with the fast, likable French ace, was consistently on par with the top teams. While Pagenaud didn't get that elusive win, he scored 4 podiums, and kept the series heavyweights like Will Power, and Hunter-Reay honest.
Pagenaud will be in the winner's circle soon.
THE B LEVEL
Tony Kanaan: B+
KV Racing Technology continues to annually underwhelm. And this year the team's qualifying was absolutely abysmal.
However, that didn't stop TK from consistently engineering stirring drives through the field to score top-5 finishes. Yes, Kanaan would regularly qualify outside the top-15, and register strong finishes. Kanaan was particularly good on the racy ovals, finishing on the podium at Milwaukee, Indy and Iowa.
Andretti Autosport: B+
I know winning the series championship would logically put Andretti Autosport in the A category. Also, the team clearly rallied behind Hunter-Reay's championship effort.
Still, the rest of the team was far behind Hunter-Reay. James Hinchcliffe had a very strong start, and was second in the championship after Milwaukee. However, Hinchcliffe disappeared in the second half of the year, scoring only one finish better than 12th over the last seven races.
As for Marco Andretti? More on him below, but one lone podium finish at Iowa was the shining light, in an otherwise miserable campaign.
Beaux Barfield: B
A bountiful bonanza of Bs here. Beaux Barfield, who replaced Brian Barnhart in Race Control for 2012, gets a B for basically not being a big bumbling buffoon, like Barnhart.
Yes, Barnhart was a compete and total train wreck in Race Control. While his follies are numerous, his decision to restart the August 2011 Loudon race in the rain was the final nail in the coffin. Yes, when one of the drivers flips you the bird, well double bird, in plain view, and you're the one apologizing, that's a problem.
Now, the jury is still out on Barfield, not exactly the most popular man in the paddock. He also had a mighty blunder during this season's Milwaukee race, when he penalized Scott Dixon after looking at the wrong video footage. Still, the decisions made in Race Control were firm, quick, to the point, and for the most part, consistent. And best of all, he wasn't Brian Barnhart.
Penske Racing: B-
IndyCar's most decorated team managed to win more races (6) than any other organization, sending all three drivers to victory lane. So, from that standpoint it's hard to criticize Penske.
Still, two slow pits tops at Mid-Ohio and Sonoma probably cost Will Power the championship. Further, Power has been the series' fastest driver each of the past three years, and Penske has been very un-Captain like, in failing to address the problems that have plagued the fast Aussie on pit row.
Other Bs….
–Helio Castroneves with a bounce back after a lackluster 2011.
–Scott Dixon led the Ganassi stable and was solid as always.
–Sebastien Bourdais was fast all year, just didn't earn the results
THE C LEVEL
Justin Wilson: C
Any year, in which Dale Coyne Racing scores a victory, you would assume the driver would grade higher. However, apart from the shocking win at Texas, Wilson had a very disappointing campaign, with no finish better than seventh. While the likable Brit had some strong qualifying efforts, it seemed to always be one thing or another preventing good race results.
Dario Franchitti: C
Franchitti, of course, did manage to win his third Indianapolis 500 in 2012. And anytime you win the sport's biggest race, it's hard to criticize.
Still, the Franchitti of 2012, was not the Franchitti we have grown accustomed to. For whatever reason, he struggled early to figure out the new Dallara, and aside from a few podium results, the season was a disappointment. .
Ganassi B-Team: C-
This one is a total puzzle to me. I expected both Charlie Kimball and Graham Rahal to take huge leaps forward in 2012. And while each put in some strong drives, a combined two podiums from Kimball and Rahal, was far below what I expected.
Other Cs….
–Ryan Briscoe scored the win at Sonoma, but was a non-factor in many races.
THE D LEVEL
Marco Andretti: D
Marco finished a distant 16th in the championship after a miserable seventh season in IndyCar. He did put in a strong drive at Iowa to finish second to teammate Hunter-Reay. But by and large, Marco was essentially a non-factor much of the season.
And what exactly was Marco Achilles Heel? Qualifying on road and street courses. Yes, Marco was out qualified by teammates Ryan Hunter-Reay and James Hinchliffe at each of the first six road and street course races.
And if young Andretti ever wants to become a regular contender for race wins and championship, qualifying will have to improve.
Television Package: D-
I want to be careful here. I think NBC Sports Network does a good job with race day production. I like Jon Beekhuis, Wally Dallenbach, Robin Miller, and the majority of the crew, who I think offer intelligent insight. Further, you can't fault NBC Sports, a growing network, for negotiating a deal with INDYCAR.
However, the contract INDYCAR signed with NBC Sports is a disaster. And while the series gets better ratings on network TV, ABC Sports is no friend of the IndyCar Series. Heck, IndyCar can't even get a mention on the ESPN scroll.
Other Ds…..
–E.J. Viso kept the crash damage bill in check. But the Venezuelan was invisible many weekends, and scored a best finish of fifth
–The track surface at Belle Isle probably should be given an F, but I feel strange giving a failing grade to a piece of pavement.
THE F LEVEL
Lotus: F
I don't know where to begin with Lotus. However, the glorious racing marque, synonymous with legends like Clark and Andretti, had its revered name dragged through the mud this year.
Lotus, of course, contracted the race building to John Judd's company, and began the season with 4 teams, and 5 cars. While it was expected Lotus would be behind Honda and Chevrolet to start, it quickly became apparent the Lotus was being hampered by financial problems, legal battles, contractual disputes, and a myriad of other issues. Dreyer and Reinbold, Bryan Herta Autosport and Dragon Racing, who began the season with Lotus, quickly found ways to wiggle out their engine leases. Dragon even dropped from a 2 car to a single car effort to get out from under the Lotus debacle.
Meanwhile, de Silvestro and HVM publicly at least, kept a positive disposition right to the bitter end. However, the results for the talented and likable young Swiss driver were nothing to smile about. De Silvestro had zero top-10s, and a mere three top-20 finishes. As the funding ran out, de Silvestro, normally a very good qualifier, did not qualify better than 22nd after the Indy 500. 

Sadly, it is all but official, that Lotus will not return to IndyCar in 2013. However, perhaps saddest of all, is the once revered marque, will not be missed.
Talk of Rebellion: F-
While no one ever want on record, it was reported a couple of times that series owners were attempting to get INDYCAR CEO Randy Bernard fired. The source of discontent apparently stemmed from the unforeseen costs associated with the new Dallara chassis. For his part, Bernard took the matter public, confirming such rumors on Twitter.
Of course, Indy car racing has a history of discontent within the ranks. The sport has long been hampered by the many disjointed factions within. And while Bernard may have his shortcomings, no one benefits from publicly undermining the series leader.
Sadly, it seems the only people who fail to realize this, happen to own IndyCar teams.
–Brian
Amongst many other endeavors, Brian Carroccio is an IndyCar columnist from Rockville, MD, where he lives with his wife Allison, daughter Stella and son Walter. He developed an appreciation for motorsport at a very young age attending SCCA races with his father, a longtime SCCA crewman. Over time, Indy car racing became his first love, and he considers Al Unser, Sr., and Paul Tracy his favorite all-time drivers.
In addition to his work with AutoRacing1.com, Brian has also written on a variety of topics in the world of sports for other publications, including college football, the NFL Lockout, Tiger Woods, and Tim Tebow. Personally, Brian is a diehard fan of the Washington Redskins, and considers Robert Griffin III something akin to a divine gift. He also roots for the Washington Nationals, Manchester United (kind of, a long story)and Cal football (a really long story). You can follow him on Twitter @BrianC_AR1.