Hamilton hit with grid penalty, promoting Verstappen to front-row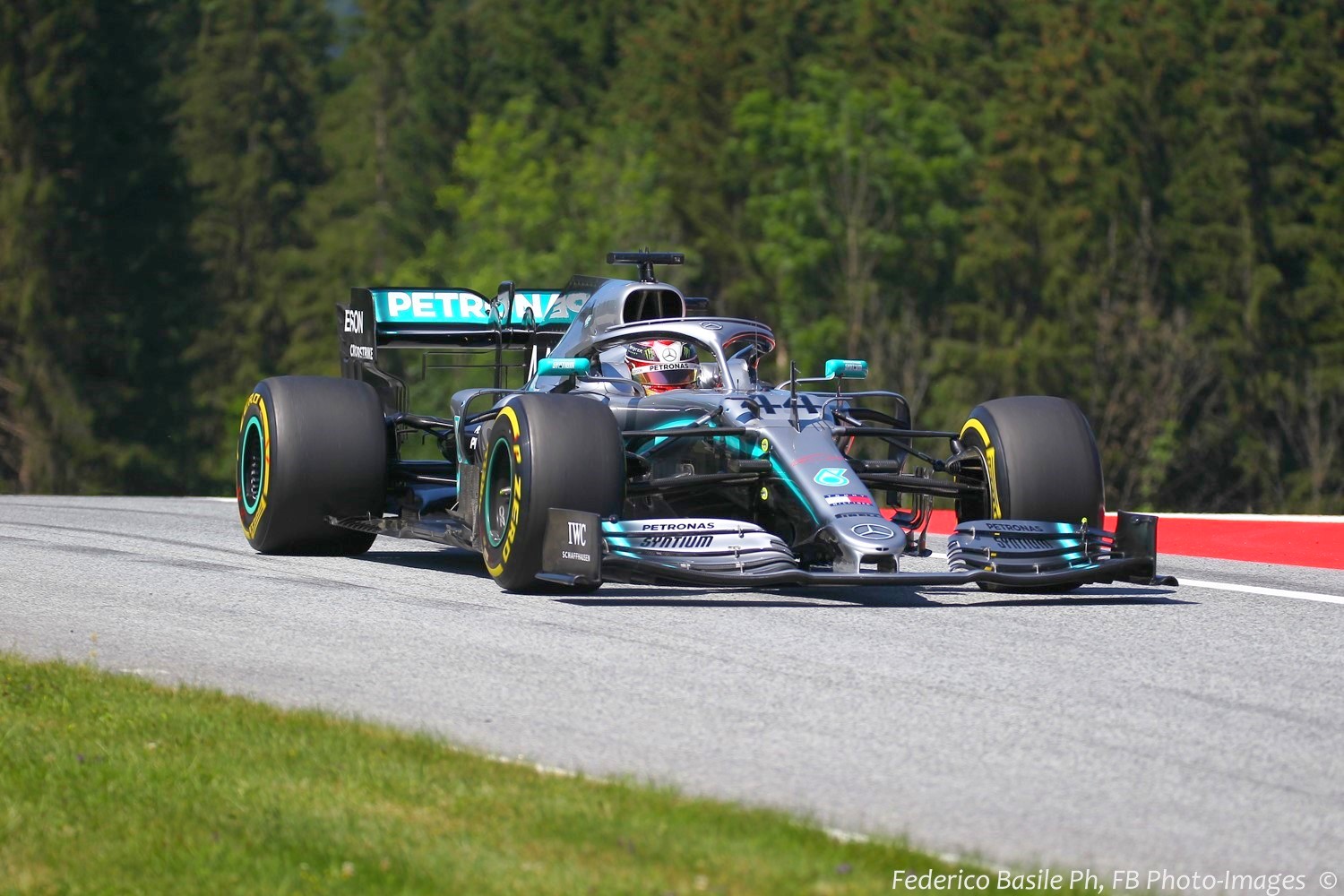 Hamilton to start 4th
Lewis Hamilton has been hit with a three-place grid penalty for blocking Kimi Raikkonen during qualifying for the Austrian Grand Prix.
The championship leader impeded Raikkonen at Turn 2 during the opening part of qualifying, forcing the Finn to abandon the lap he was on.
Raikkonen did however make it through to Q2 and then Q3, eventually qualifying seventh, whilst Hamilton went on to qualify second behind Ferrari's Charles Leclerc.
The stewards though decided to impose a penalty of three places, meaning Hamilton drops down to fourth, not fifth, because of the unique way penalties are applied, promoting Max Verstappen to the front-row alongside Leclerc.
"The Stewards reviewed video evidence and heard from the driver of car 7 (Kimi Raikkonen) and the driver of car 44 (Lewis Hamilton) and the team representatives and determined that car 44 unnecessarily impeded car 7 at turn 3," confirmed a stewards report into the matter.
"Car 44 had just come out of the pits and was informed of the cars approaching, including car 7. Although car 44 tried to take evasive action when he became aware of car 7 approaching on a fast lap, it was not sufficient to avoid impeding car 7, which had to then abort the lap."
Hamilton reacted to the penalty on social media, saying: "Totally deserved the penalty and have no problem accepting it. Was a mistake on my behalf and I accept full responsibility for it. It wasn't intentional.
"Anyway tomorrow is another day and an opportunity to rise."
Hamilton was also handed one penalty point for the incident, which is his first this year.
Raikkonen called for the stewards to penalize the British driver, insisting Hamilton could have done more to avoid blocking him.