Niki Lauda's title-winning Ferrari 312T is heading to auction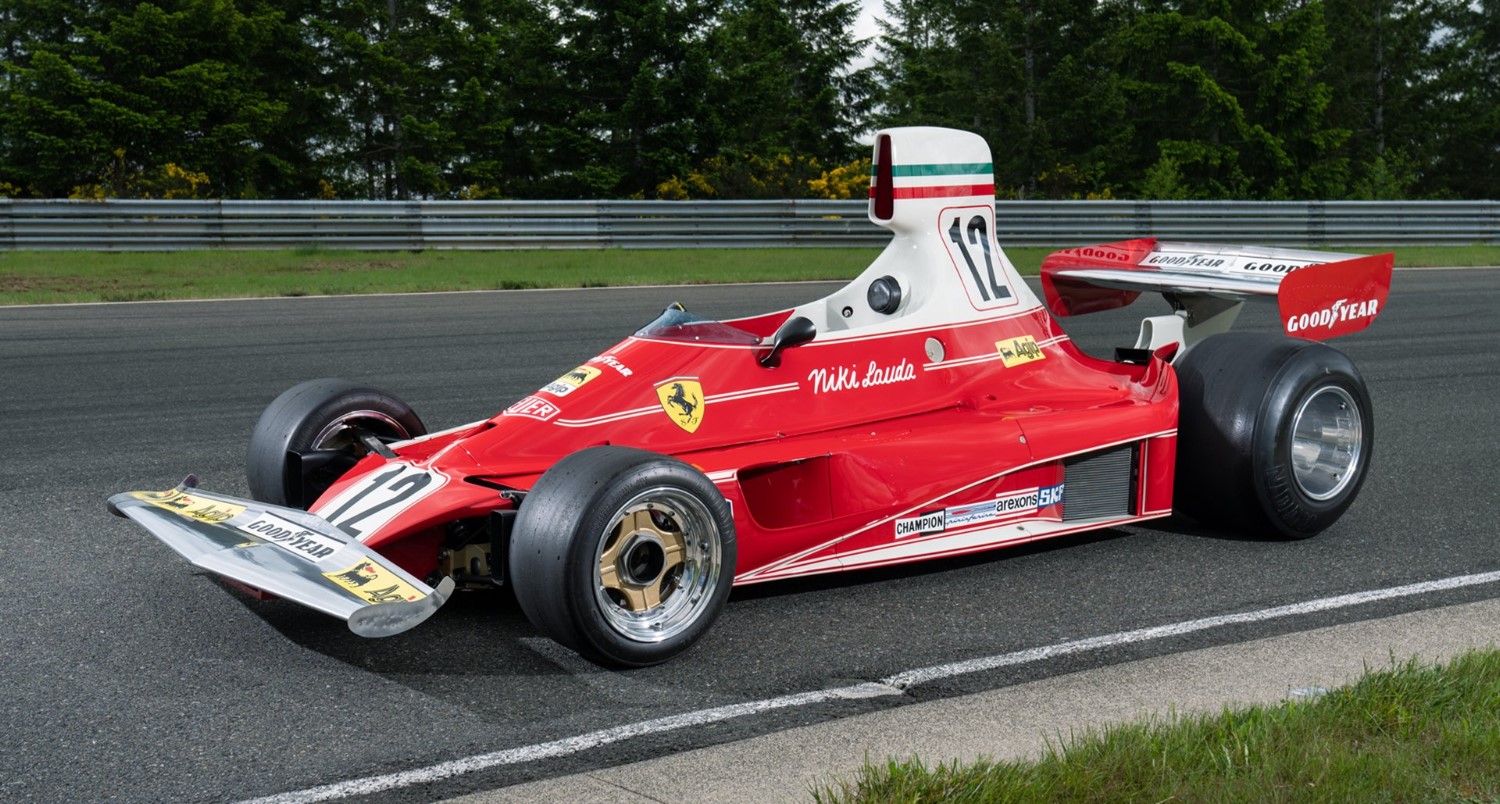 Lauda's 1975 Ferrari 312T
At its flagship Pebble Beach Auctions in August, Gooding & Company will offer the Ferrari 312T in which the late, great Niki Lauda won two races and scored two podium finishes on his way to winning his maiden Formula 1 World Championship in 1975…
That this is the first Ferrari 312T offered at auction is of little surprise – just five chassis were built for Niki Lauda and Clay Regazzoni for the 1975 Formula 1 season.
This car, chassis 022, was driven by Niki Lauda to victory in the non-championship BRDC International Trophy at Silverstone and the French Grand Prix, and second- and third-place finishes in the Netherlands and Germany, respectively.
As such, 022 was instrumental in clinching Lauda the first of his three World Championships and Ferrari its first constructor's title since 1964, a fact not lost on Enzo Ferrari who snapped Lauda up for the ill-fated 1976 season.
When it crosses the block at The Pebble Beach Auctions on 16–17 August, its flat-12 no doubt battering the audience's eardrums in the process, this painstakingly restored Ferrari 312T is expected to sell for 6–8m USD