Mercedes F1's Bottas Reaping Benefits Of Season-Opening Victory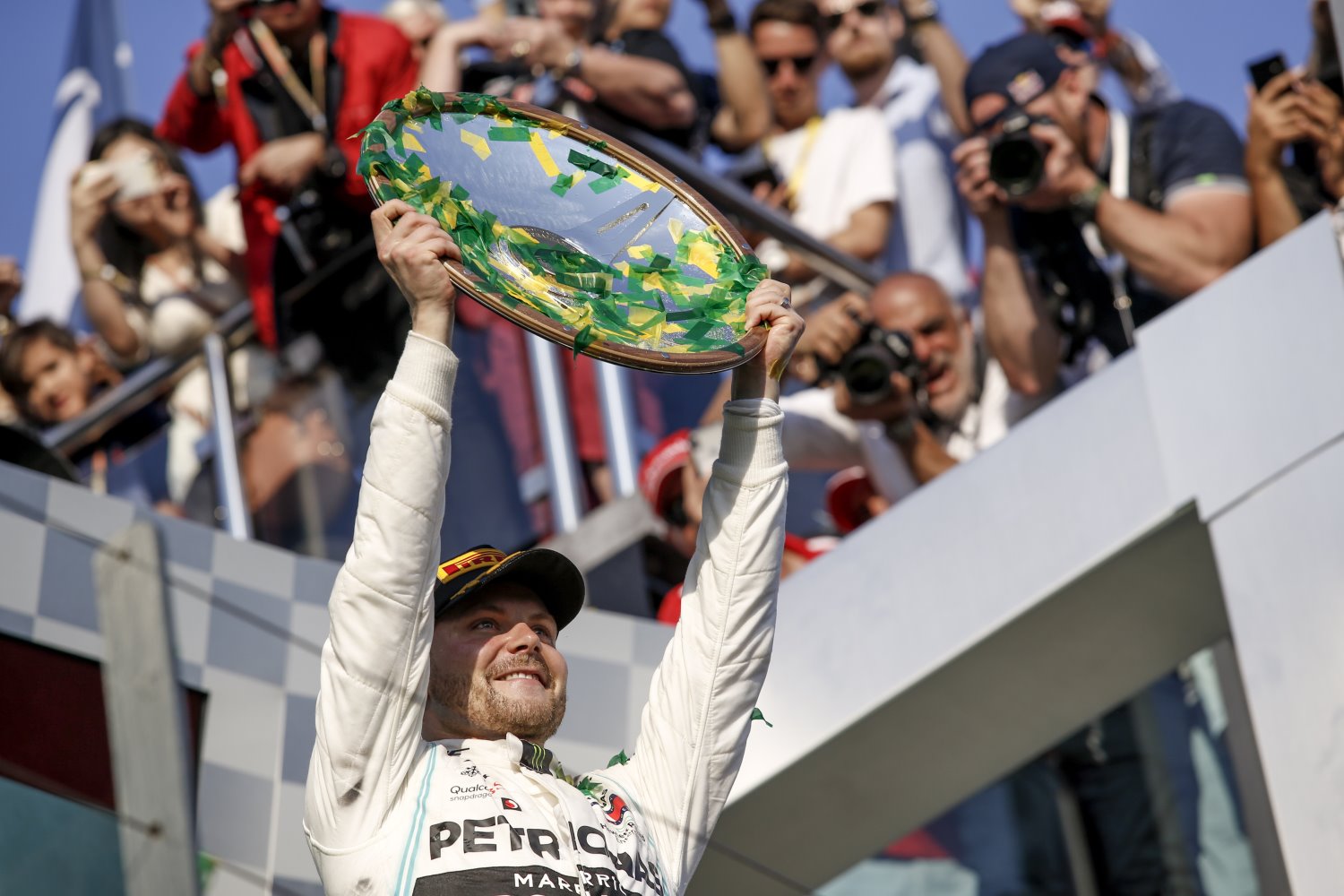 Bottas
With eight of 21 races on the '19 F1 schedule in the books, several drivers have made interesting strides on social media, according to MVPindex. Mercedes' Lewis Hamilton remains the top-ranked driver with an MVPindex score of 0.973, followed by Red Bull's Max Verstappen (0.932).
An athlete's MVPindex score takes into account their level of reach, engagement, conversation and total number of followers. Nos. 3 and 4 on the list are two drivers who are no longer racing in F1: Nico Rosberg (0.926) and Fernando Alonso (0.910).
Mercedes' Valtteri Bottas' success this year — he won the season-opening Australian Grand Prix after no first-place finishes in '18 — has provided a boost for both his social media engagements and his value, as he's gained an F1-leading $5,745,409 in the last year, per MVPindex's Engagement Value Assessment metric. EVA calculates the monetary value of social media campaigns and properties.
Bottas is followed in the top three in EVA gained in the last year by Red Bull's Pierre Gasly ($2,138,977) and Verstappen ($1,942,151).
So far in '19, Verstappen has recorded the most engagements on social media, with a total of 20,631,044. Tyler Everitt/SBD