Sunday Morning Report from Road America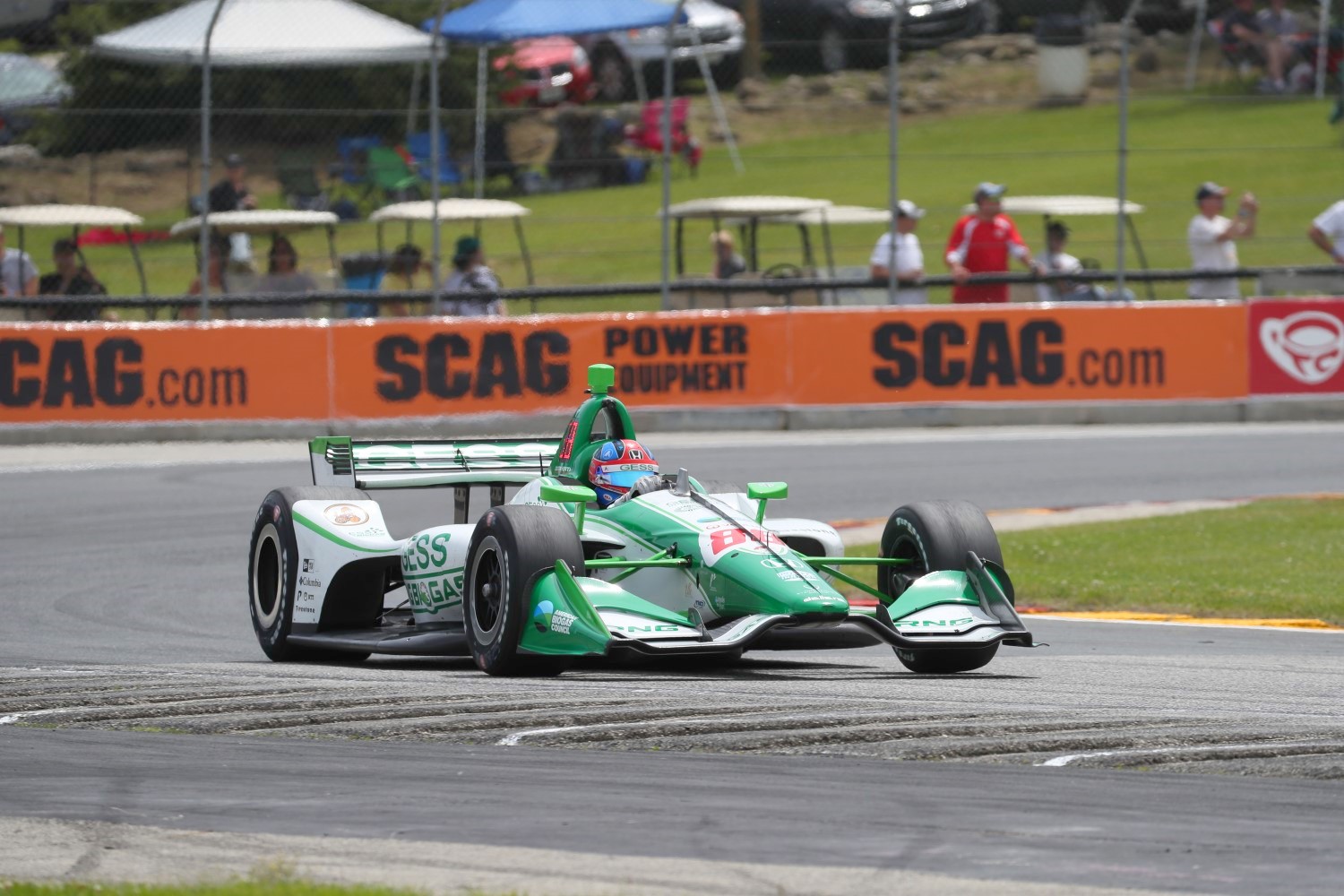 Herta will lead the field
It is race day at Road America. The sun is shinning with temperatures around 60 degrees. The USF2000 series is the first race of many today and they just taken the green flag. There is the possibility of rain and thunderstorms later this afternoon but it would be after the IndyCar race start time of 11:50 am local time.
There is no morning warmup for the IndyCars due to the rule change that if the series can test at a track, they would forgo the morning warmup on race day. The teams did get extra time on Friday afternoon to for pit stop practice which also makes up for the 30 minute warm up.
Colton Herta, the youngest pole winner in Indycar history, will lead the pack of 23 cars to the green flag this morning. It will be interesting to see how the field shakes out after turn three. Alexander Rossi, the Andretti Autosport number 27 NAPA Auto Parts entry, starts along side Herta. Rossi is hungry for points so that he could take over first place in the points battle for this season. Remember Herta held on to the lead in COTA to get his first win in his rookie season. .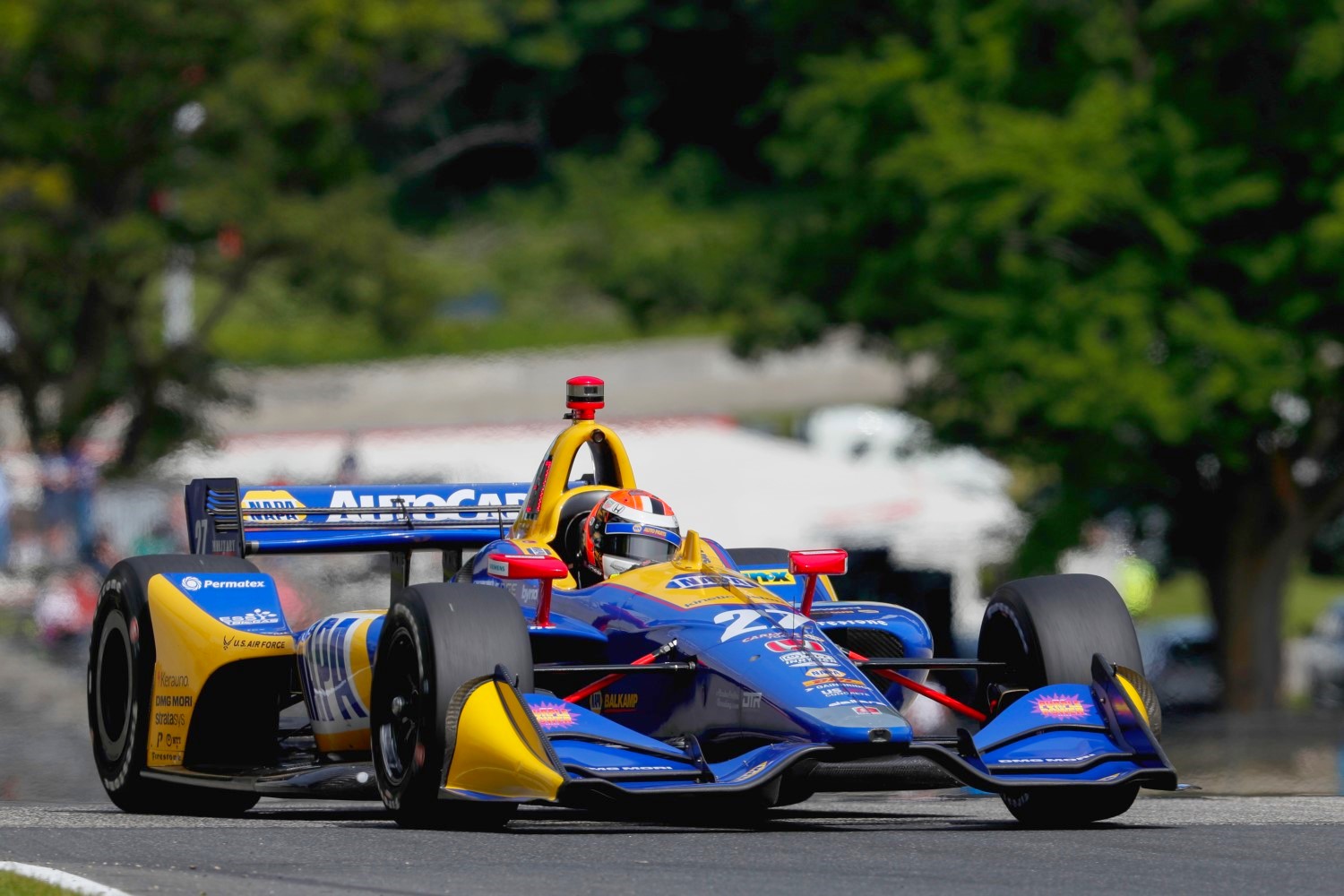 Rossi looking for Points
Tires are the second story for today. The drivers are not happy with their softer alternative (red) tires this weekend. Cara Adams, Chief Engineer at Bridgestone Americas Motorsports, commented on the redesigned tire. "With its many elevation changes, unique turns and fast speeds, Road America's long natural terrain road course provides a fun design challenge for our Firestone Race Tire Engineering team. After last year's race, our engineers analyzed both race data and driver feedback to design a new alternate compound that provides an increased gap to the primary tire. The alternate tire construction is the same as the primary tires, which use the same compound and construction as the last year."
If the rain does come, the tires won't matter as much. Depends on how hard the rain falls. But we are not predicting any rainfall just yet. Mother Nature is boss of that occurrence.
Last year's race had no yellow flags, so pit strategy will be important today along with tire wear. With the long 4 mile track and possible rain, this should be an exciting race today.
Lucille Dust reporting live from Road America