Hughes hunts down F3 pole in France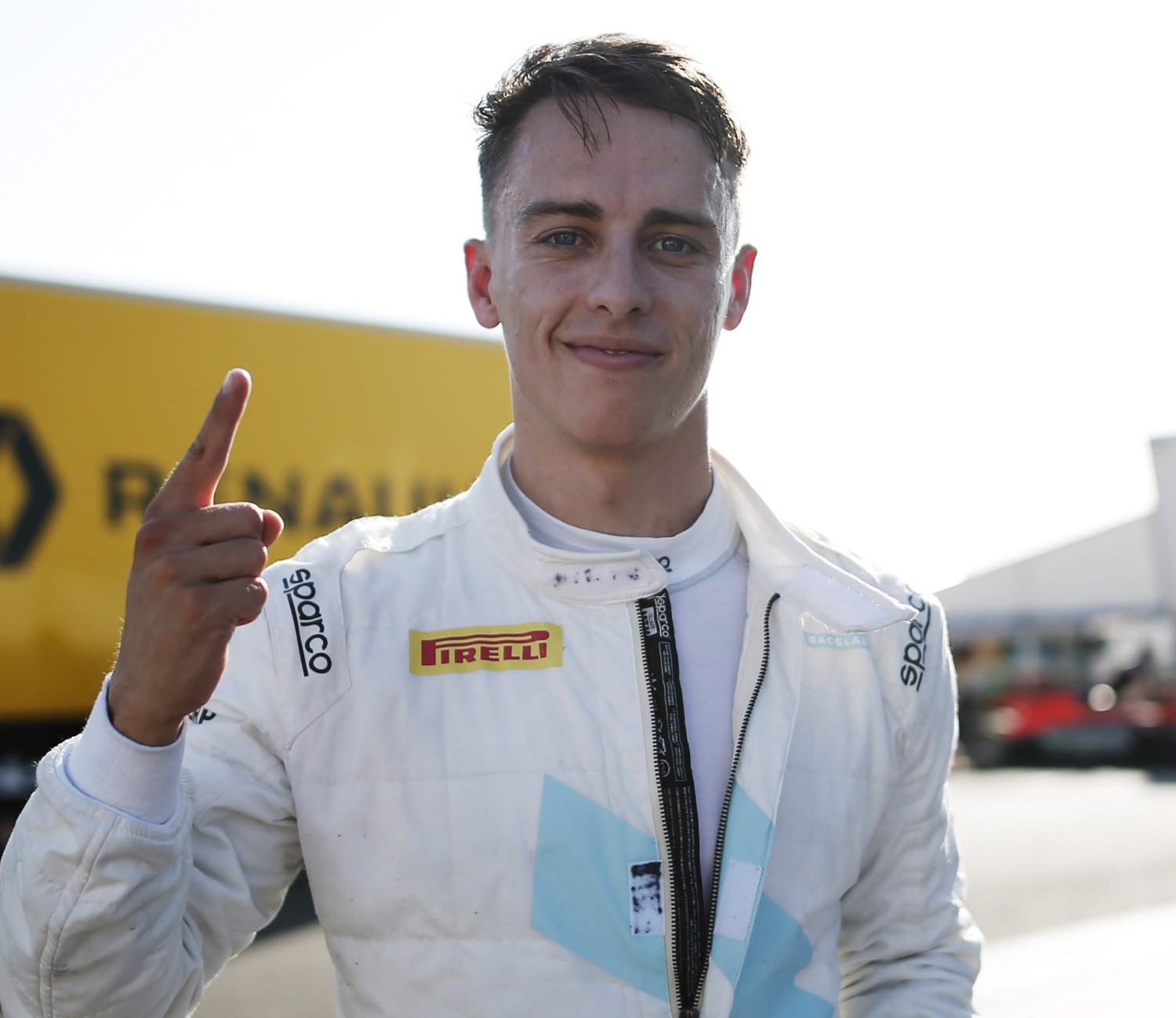 Jake Hughes
Jake Hughes pulled off the ultimate final lap to steal pole position at the death in today's FIA Formula 3 qualifying, at Le Castellet, France. Jehan Daruvala thought he had sealed the spot, but the Briton seared around the track on his final attempt to leap up the grid and earn HWA RACELAB their first ever F3 pole, with Robert Shwartzman in third.
Temperatures had cooled slightly since the morning session and Max Fewtrell was the first out onto the Circuit Paul Ricard, but it was PREMA who once again set the tone with Daruvala and Shwartzman topping the early timesheets.
Niko Kari had led Free Practice this morning, but his first time was only good enough for seventh. His second shot was more fruitful and he joined the PREMA duo in third. Daruvala was proving stern in first place and Christian Lundgaard twice saw attempts on the position fail, forcing him to settle for second at the midway point.
Shwartzman had a second attempt on his teammate's time, as did Leonardo Pulcini, but once again the duo came up short behind the inspired Indian. Despite his domination out in front, it was proving incredibly tight further behind, with less than a second separating the top seventeen.
Having improved upon his own lap, Daruvala appeared confident out in front when the chequered flag was waved, after his Russian teammate had once again failed to lap quicker. With most of the cars having already passed the line, Hughes quietly went about his business and achieved a feat the others had not, by beating the Indian in every sector to earn his first pole position of the season.
Hughes and Daruvala finished ahead of Shwartzman, Pedro Piquet, Marcus Armstrong, Leonardo Pulcini, Jüri Vips, Bent Viscaal, Kari and Alex Peroni.
2019 FIA Formula 3 – Round 2 Qualifying
| | | | | |
| --- | --- | --- | --- | --- |
| POS | DRIVER | TEAM | TIME | LAPS |
| 1 | Jake Hughes | HWA RACELAB | 1:49.519 | 13 |
| 2 | Jehan Daruvala | PREMA Racing | 1:49.606 | 12 |
| 3 | Robert Shwartzman | PREMA Racing | 1:49.758 | 12 |
| 4 | Pedro Piquet | Trident | 1:49.944 | 13 |
| 5 | Marcus Armstrong | PREMA Racing | 1:50.066 | 12 |
| 6 | Leonardo Pulcini | Hitech Grand Prix | 1:50.095 | 13 |
| 7 | Juri Vips | Hitech Grand Prix | 1:50.128 | 13 |
| 8 | Bent Viscaal | HWA RACELAB | 1:50.192 | 13 |
| 9 | Niko Kari | Trident | 1:50.253 | 12 |
| 10 | Alex Peroni | Campos Racing | 1:50.316 | 14 |
| 11 | Logan Sargeant | Carlin Buzz Racing | 1:50.345 | 12 |
| 12 | Christian Lundgaard | ART Grand Prix | 1:50.378 | 12 |
| 13 | Richard Verschoor | MP Motorsport | 1:50.451 | 12 |
| 14 | Max Fewtrell | ART Grand Prix | 1:50.456 | 13 |
| 15 | Liam Lawson | MP Motorsport | 1:50.468 | 14 |
| 16 | Ye Yifei | Hitech Grand Prix | 1:50.491 | 13 |
| 17 | Lirim Zendeli | Sauber Junior Team by Charouz | 1:50.510 | 14 |
| 18 | Felipe Drugovich | Carlin Buzz Racing | 1:50.549 | 11 |
| 19 | Devlin DeFrancesco | Trident | 1:50.566 | 13 |
| 20 | Simo Laaksonen | MP Motorsport | 1:50.585 | 12 |
| 21 | Teppei Natori | Carlin Buzz Racing | 1:50.673 | 12 |
| 22 | David Beckmann | ART Grand Prix | 1:50.716 | 13 |
| 23 | Fabio Scherer | Sauber Junior Team by Charouz | 1:50.749 | 13 |
| 24 | Raoul Hyman | Sauber Junior Team by Charouz | 1:50.791 | 12 |
| 25 | Keyvan Andres | HWA RACELAB | 1:51.068 | 13 |
| 26 | Sebastian Fernandez | Campos Racing | 1:51.272 | 14 |
| 27 | Yuki Tsunoda | Jenzer Motorsport | 1:51.987 | 12 |
| 28 | Andreas Estner | Jenzer Motorsport | 1:52.066 | 14 |
| 29 | Alessio Deledda | Campos Racing | 1:54.226 | 13 |