Memories of a middle aged race fan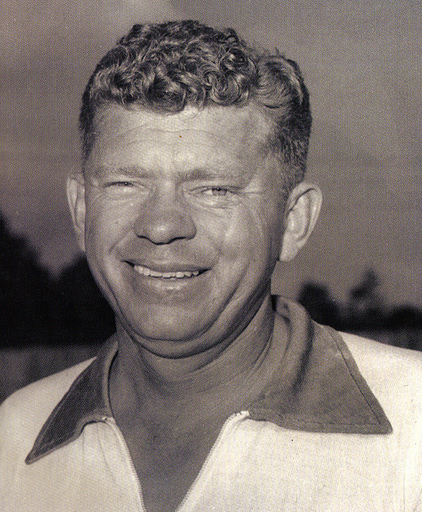 Joe Weatherly
The NASCAR Sprint Cup Series moves to one of the racing venues that helped make the sport famous: the Darlington Raceway. With the annual race at the track too tough to tame, comes a lot of personal memories.
After a life time of service in the United States Air Force, my dad moved our family to Darlington. He soon became a member of the Darlington Rescue Squad and that meant working in the large Red Cross tents during NASCAR weekends. My job during those weekends was to pass out aspirin and Dixie Cups filled with water to race fans who had too much fun while staying in the Darlington infield. Needless to say, it kept me busy.
My reflections centered around this famous speedway often emerge whenever I hear the name Darlington. That feeling was enhanced back on April 11th when I learned that NASCAR pioneer Joe Weatherly had been selected as a nominee for the 2013 class of the NASCAR Hall Of Fame.
Weatherly's nomination is well deserved. The Norfolk-Virginia driver began his racing career on motorcycles where, in a period of 1946 to 1950, he won three national AMA titles. Later saying "I like to have something between my head and the ground when I crash," Weatherly made the move to race cars in 1950. He won consecutive championships, in 1952 and 1953, in NASCAR's Modified Series. In 1956, Weatherly joined what is now the NASCAR Sprint Cup Series and won championships in 1962 and 1963 with Hall Of Fame team owner Bud Moore. Tragically, we lost Joe Weatherly following a racing accident, in January of 1964, at the Riverside Raceway in California.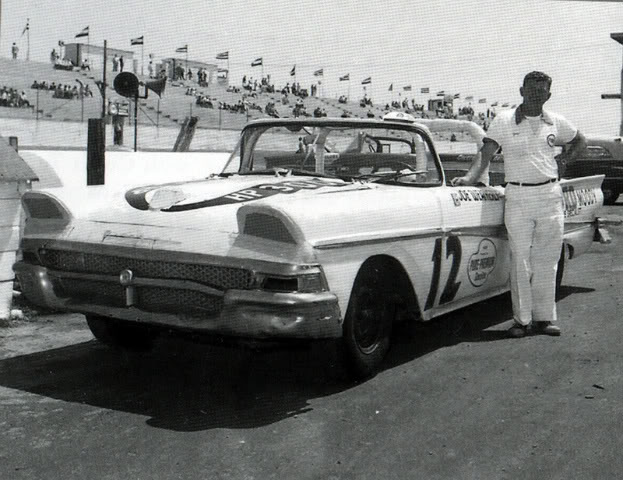 Joe Weatherly
While Weatherly was known as being a fierce competitor on the race track, he was also known for being a genuine, larger than life, character off of the track. He was someone who never hesitated to assume the role of being the life of the party. His ability to pull of practical jokes on fellow drivers, NASCAR officials and the fans was legendary and it earned him the title "Clown Prince Of Stock Car Racing."
I would know all about Weatherly's practical jokes because I became one of his victims when I was a youngster.
It was the spring of 1958 and I was all of seven years old. Dad was still in the Air Force and stationed at Shaw Air Force Base-South Carolina the site of my birthplace and a major part of my raising. One morning at school I was summoned to the office where I found Dad waiting for me. He and the principal shook hands and we left the building. I was assured that everything was fine and we were going to play hooky that day.
A little over an hour later we arrived at Darlington Raceway where I was delighted to discover that Goodyear was conducting a tire test that day. I was thrilled to discover that Joe Weatherly, the driver of the #12 Holman Moody Ford Thunderbird, was on hand for the test.
After being introduced to him, Weatherly asked me if I had ever seen a mongoose. He claimed he had a pet mongoose that travelled with him and offered to show it to me.
I think you already know what happened next. The animal's cage was actually a spring loaded wooden box, with a foot pedal that propelled a furry stuffed animal into the face of Weatherly's victims. Everyone standing on the Darlington pit road that day knew it except for one person; that, of course, would be me.
Weatherly placed the wooden box on pit road and, in a very low voice, informed that a mongoose is a creature of the night that often slept a lot during the day. He suggested that I get really close to the box so I could see the animal. After placing myself a matter of inches away from the mesh screen, the foot pedal was tripped, a furry stuffed animal flew towards my face and I jumped backwards while screeching a rebel yell that would have made any son of the south proud. Next came a loud thud as the back of my front landed hard on the asphalt of the Darlington pit road.
Weatherly's face turned beet red due to his laughter. My reward, for providing him with such a high level of entertainment, was an autographed 8×10 photo that proclaimed me as the "#1 racing fan."
This story is just one of literally thousands of memories of Darlington I've kept with me all of these years. They are members of quality time spent with my Dad and the memories of a NASCAR fan based family who eagerly looked forward to each racing weekend at this race track. They are the long term memories of a middle aged racing fan and, next weekend when I sitting in my southern California home watching the race, I'll be reliving those memories.