Kurt Busch reveals his ambition to race Le Mans one day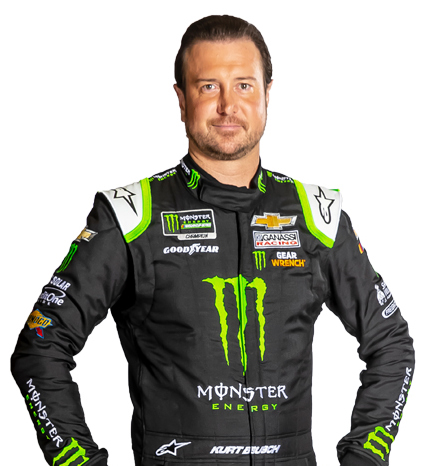 Kurt Busch
Kurt Busch, driver for Chip Ganassi Racing in Monster Energy Cup Series, found time in his busy schedule to jump in a plane and spend the weekend at the 24 Hours of Le Mans. A weekend as an onlooker, but with vested interests. He makes no secret of his desire to try other disciplines and races, including Le Mans.
"This is a fun weekend off. It's great to have the access through Chip Ganassi Racing. It makes a change to be at a racetrack and not be racing. It's neat to see the culture, the people, the pageantry and the passion here. I'm enjoying watching the Fords, the Corvettes: that heritage, that legacy. Those guys paved the way for a guy like me to enjoy. At the same time I need to do a better job of getting other guys to jump out of Indy Car and into sports cars and vice-versa."
While some drivers are very secretive about their plans. Kurt Busch is very open. "There's no reason keep it a secret. This is THE biggest motor race in the world. I don't know what's around the next corner, but I'm intrigued. I'm always intrigued by something new, and that's what Le Mans is to me."
His hasn't made up his mind about leaving NASCAR yet. Nor is he sure to whether he would do one or two races or a full season. He follows his heart. "I also share my decisions with my wife, and she tells me I have to keep racing. I've run the Indy 500, the Bathurst 1000 is on my list, so is Le Mans. I have a top five but I don't know which order I'll do them in."
Andy Lally and Juan-Pablo Montoya both switched from Nascar to sportscar racing. Are they an inspiration? "Absolutely. I texted both of them today. Juan-Pablo has done it all, F1, Indycar… his career path is an inspiration."
Maybe a teammate for Le Mans then? "Could be. He'd be one of the first guys I would call, of course."