Ferrari pushing ahead with Vettel penalty appeal (2nd Update)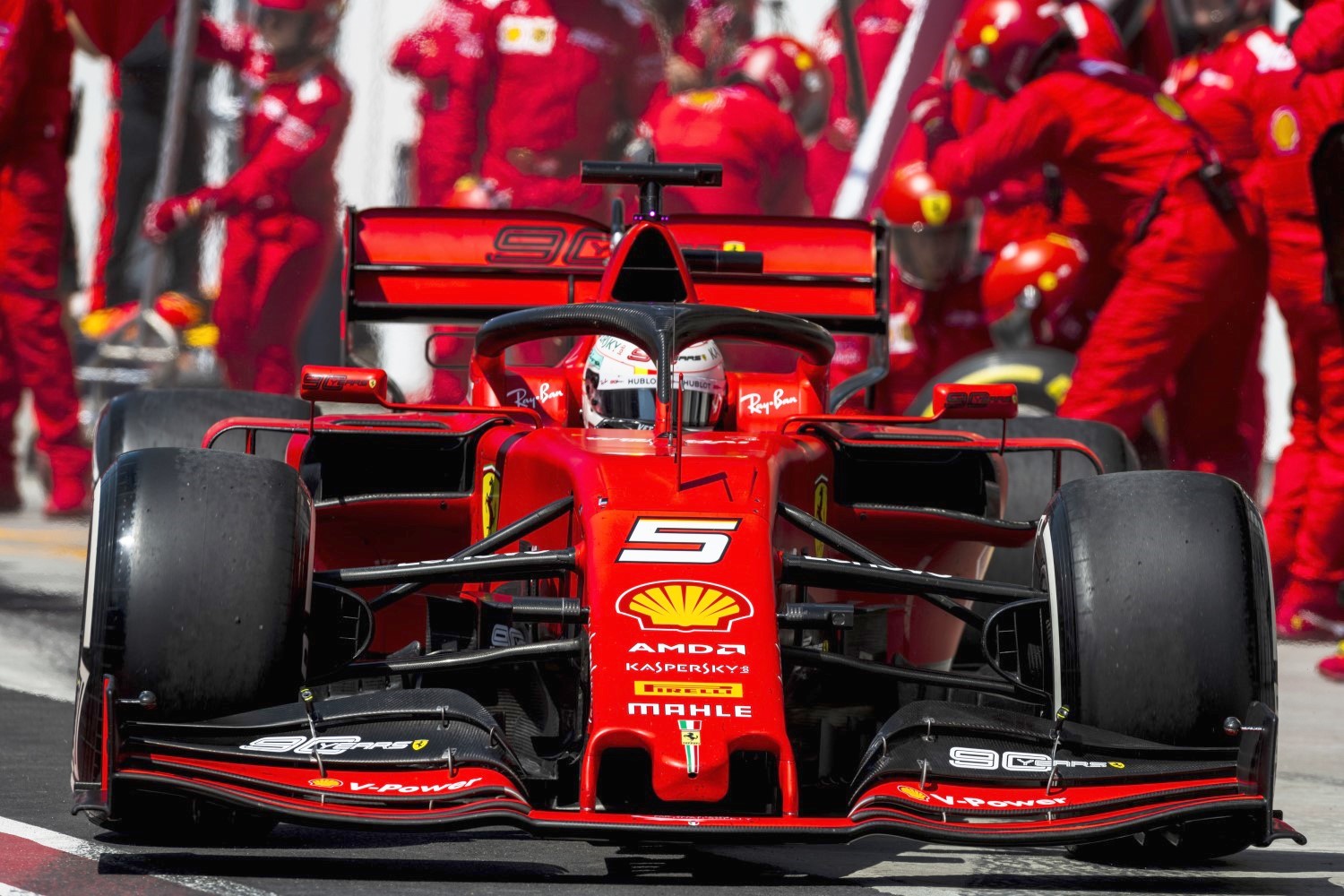 As we told you, a 5-sec penalty cannot be appealed. Ferrari must have finally read the rule book
UPDATE A reader writes, Dear AutoRacing1.com, The stewards, who are likely embarrassed that they got suckered by Mercedes into penalizing Vettel, are not convincing.
The comment that they gave Vettel "the most lenient punishment" allowed ignores the basic fact that the incident was simply a racing incident and they should have decided that and been done with it and not ruin the race. Ira Fierberg, CA
Dear Ira, The damage done to F1 by that Steward decision was reprehensible. IndyCar used to make stupid decisions like that after Wally Dallenbach retired, but recently the Stewards are making much better decisions and have taken the 'let'em race' attitude, especially when racing for the win on the final lap or two. Mark C.
06/13/19 Ferrari will not appeal Sebastian Vettel's penalty that cost him victory at the Canadian Grand Prix.
In embarrassing climbdown, team principal Mattia Binotto has written to the FIA to inform them that Ferrari will not be lodging a challenge ahead of the deadline on Thursday evening.
This is despite Ferrari having previously said the appeal had gone in.
One of the three Canadian GP stewards said they decided not to penalize Sebastian Vettel for his post-race antics of last Sunday in Montreal.
Hans-Gerd Ennser, under fire for the time penalty that cost Ferrari's Vettel victory, says the FIA panel actually gave the German as lenient a punishment as possible.
"It could have been 10 or 20 seconds or a stop-go penalty," he is quoted by Kleine Zeitung.
"The five second penalty is the least penalty for such an offense."
Ennser also explained that the stewards decided not to add to Vettel's troubles by penalizing his post-race antics, including boycotting 'parc ferme' and switching the positions of the number 1 and 2 marker boards.
"We were told about these incidents, but we thought that because of the high emotions and the great pressure Vettel was under, we would not impose any further penalties," he said.
Another Canadian GP steward, Mathieu Remmerie, also defended the imposition of Vettel's time penalty.
"The rules are what they are, and we are here to apply the rules," he told the Belgian news agency Sporza.
"The discussion as to whether the rules need to be adjusted may of course take place," Remmerie added.
"As a motor sport enthusiast, I naturally also like to see a great race. Do some regulations go too far in certain cases? Maybe yes.
"If you compare motor sport with 10 to 20 years ago, then a lot has been improved, but it was always also at the initiative of the teams themselves," he said.
Remmerie admitted he was "slightly shocked" by the "huge media attention" since the controversial decision last Sunday.
But he said: "There will always be commotion around certain decisions."
06/12/19 (GMM) Ferrari is pushing ahead with its appeal against the controversial stewards decision that cost Sebastian Vettel victory in Canada.
There has been uncertainty about whether an appeal against the verdict would be heard by the FIA unless new evidence emerges.
But ahead of the Thursday deadline for the appeal being formally lodged, a spokesperson for the Maranello team told German news agency DPA: "We are going forward with the appeal."
Ferrari insider Leo Turrini said on his Quotidiano blog: "I doubt the appeal can happen for official reasons.
"However, the reaction has been so great that common sense could prevail."
Liberty Media, the F1 owner, is staying out of the controversy for now.
"I don't want to give an opinion on the decision, because in my position it would be wrong to do so," said sporting boss Ross Brawn.
He said he has "a lot of respect" for the stewards, but also understands "how difficult it must be" for fans of the sport to see Vettel's win taken away.
"Therefore, it might be useful to work with the FIA on solutions that would allow the stewards to explain their decisions to the fans and to elaborate on how they reached them."
Brawn also denied that the FIA stewards who came to the decision, including former driver Emanuele Pirro, have any "hidden agenda".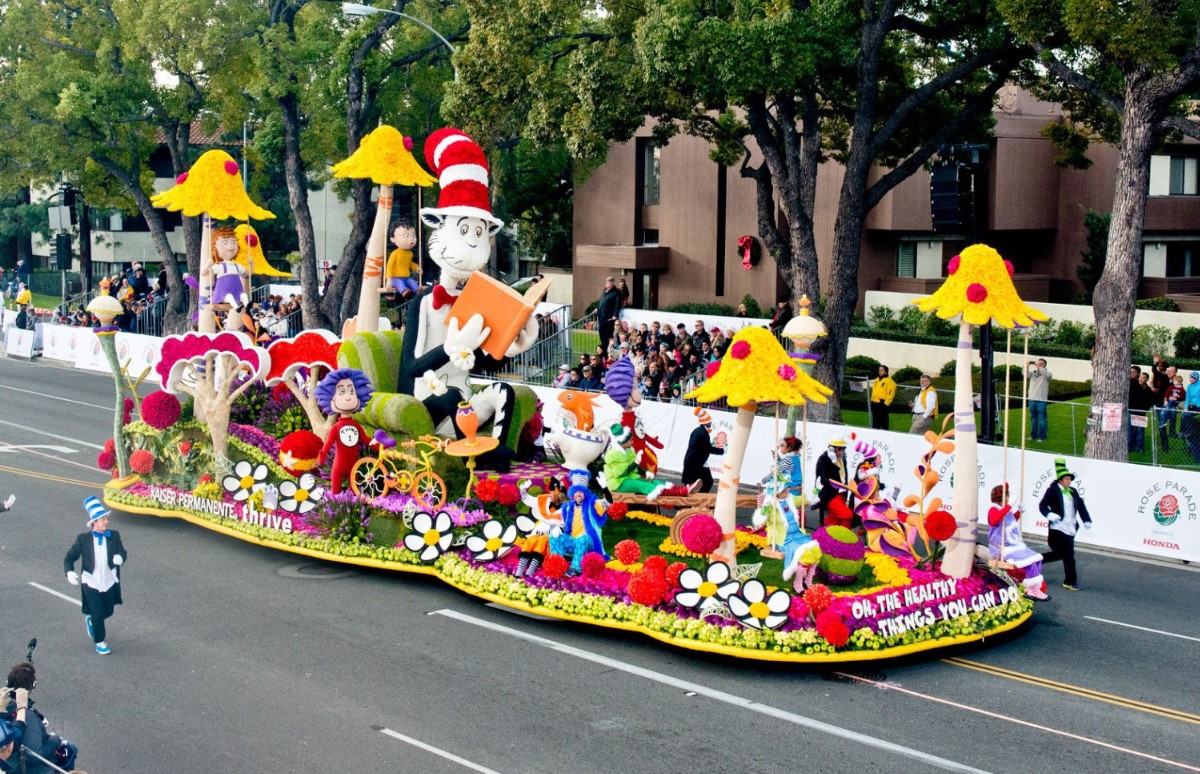 Stewards prefer a F1 parade with zero passing, zero fighting
Mercedes boss Toto Wolff said demonizing the stewards after controversial decisions means "no one will want to do the job".
Pirro, the steward in Canada, admitted he has been stung by the criticism that has come from fellow former drivers including Nigel Mansell and Mario Andretti.
"The world and racing have changed," he told Italy's Formula Passion.
"As a racing fan, I'm sorry the race ended like that. It's not easy to make these decisions, but sports integrity has to come before everything else.
"In short, reason must prevail over heart and passion," Pirro added.
Another issue in play is whether Vettel should be further penalized for his post-race tantrums, including boycotting the top three 'parc ferme' and switching the positions of the number 1 and 2 markers.
Ralf Schumacher called the latter interference of the post-race protocol "really embarrassing".
"Tantrums and insults that denigrate authority and the other competitors must be properly sanctioned, like Max Verstappen when he pushed Esteban Ocon," said Marca correspondent Marco Canseco.
"UEFA would have banned him from between six to eight races without hesitation."