INDYCAR back to Brazil March 8, 2015 (Update)
UPDATE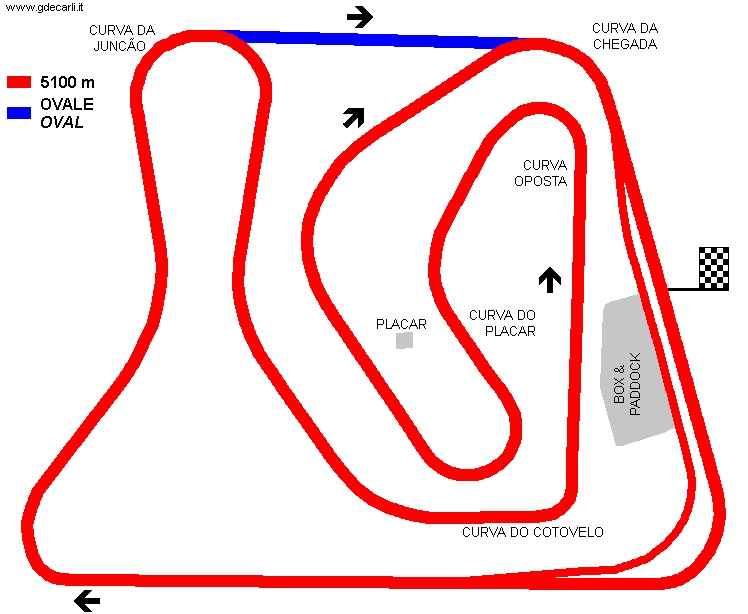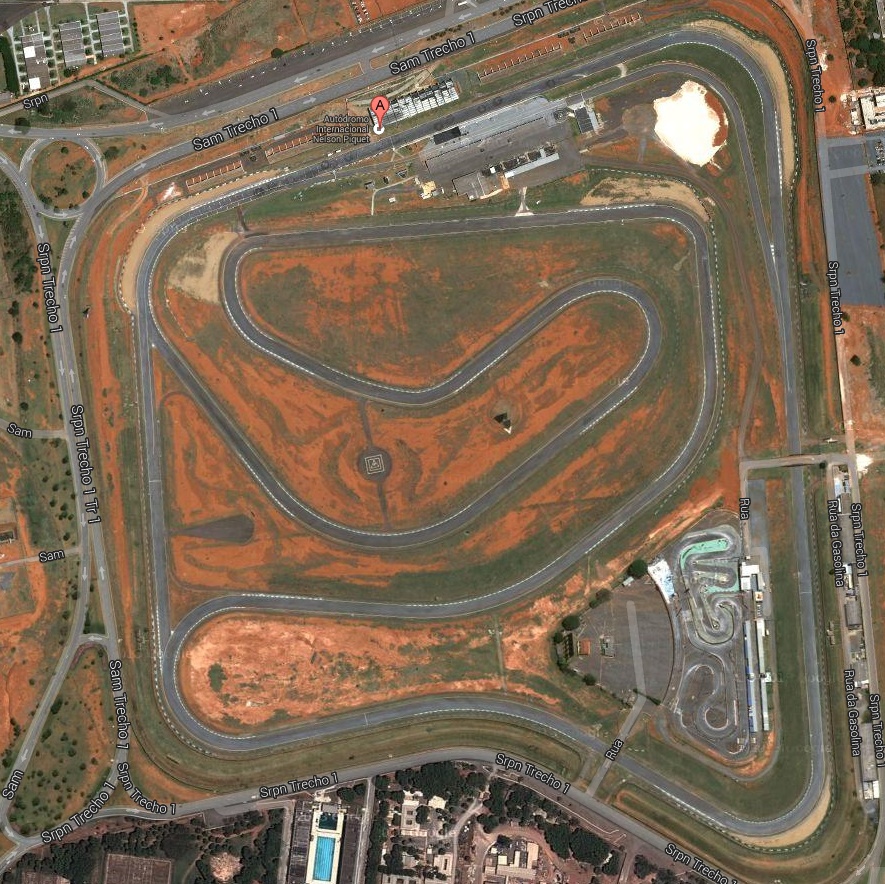 Autodromo Nelson Piquet
This rumor is upgraded to 'fact' today. Brazilian officials have announced the return of IndyCar to the country next season, saying Friday that a race will be held in the capital of Brasilia.
The federal district government released a statement saying the Autodromo Nelson Piquet will host the race from 2015-19. The deal with local race promoters was signed at an event in Sao Paulo.
IndyCar confirmed it is "exploring a return to Brazil and is in discussions with event organizers in Brasilia," but added there was "still a lot of work to be done" before the race can be officially added to the 2015 schedule.
IndyCar raced in Sao Paulo from 2010 until last year, but local promoters were not able to secure the event in 2014 because of financial problems. The CART series was in Brazil from 1996-2000 with a race on an oval track in Rio de Janeiro. The race in Sao Paulo was held on a street course.
"I'm very happy to find out that our return to the calendar is secured," three-time Indy 500 winner Helio Castroneves said in a statement. "It will be great to race in Brasilia and I can't wait for that to happen. Several challenges kept Brazil from hosting the race in 2014, but that's life. Sometimes we need a step backward to come back stronger."
Castroneves said in his statement that the new event is scheduled for March 8.
The circuit layout for the race at the Nelson Piquet track was not immediately announced. It has a 12-turn, 5.5-kilometre (3.4-mile) anti-clockwise layout for most of the races there.
03/21/14 INDYCAR is exploring a return to Brazil and is currently in discussions with event organizers in the capital city of Brasília regarding a Verizon IndyCar Series race in 2015.
"Brazil has a real history in Indy car racing and we would like to re-establish a championship race there as early as 2015," said Mark Miles, CEO of Hulman & Co., the parent of INDYCAR. "We are engaged in on-going discussions toward this goal and hope suitable arrangements can be finalized soon.
"There is still a lot of work to be done, but we are encouraged by the efforts from The Government of the Federal District – GDF and the Governor of Brasilia Agnelo Queiroz, as well as the TV Bandeirantes Group."
INDYCAR sanctioned a Verizon IndyCar Series street race in Sao Paulo, Brazil, from 2010-13.
"We look forward to continuing these discussions as INDYCAR explores race markets and venues that will further the growth of the Verizon IndyCar Series," Miles said.