Ferrari hapless against Mercedes, Mercedes signs with Police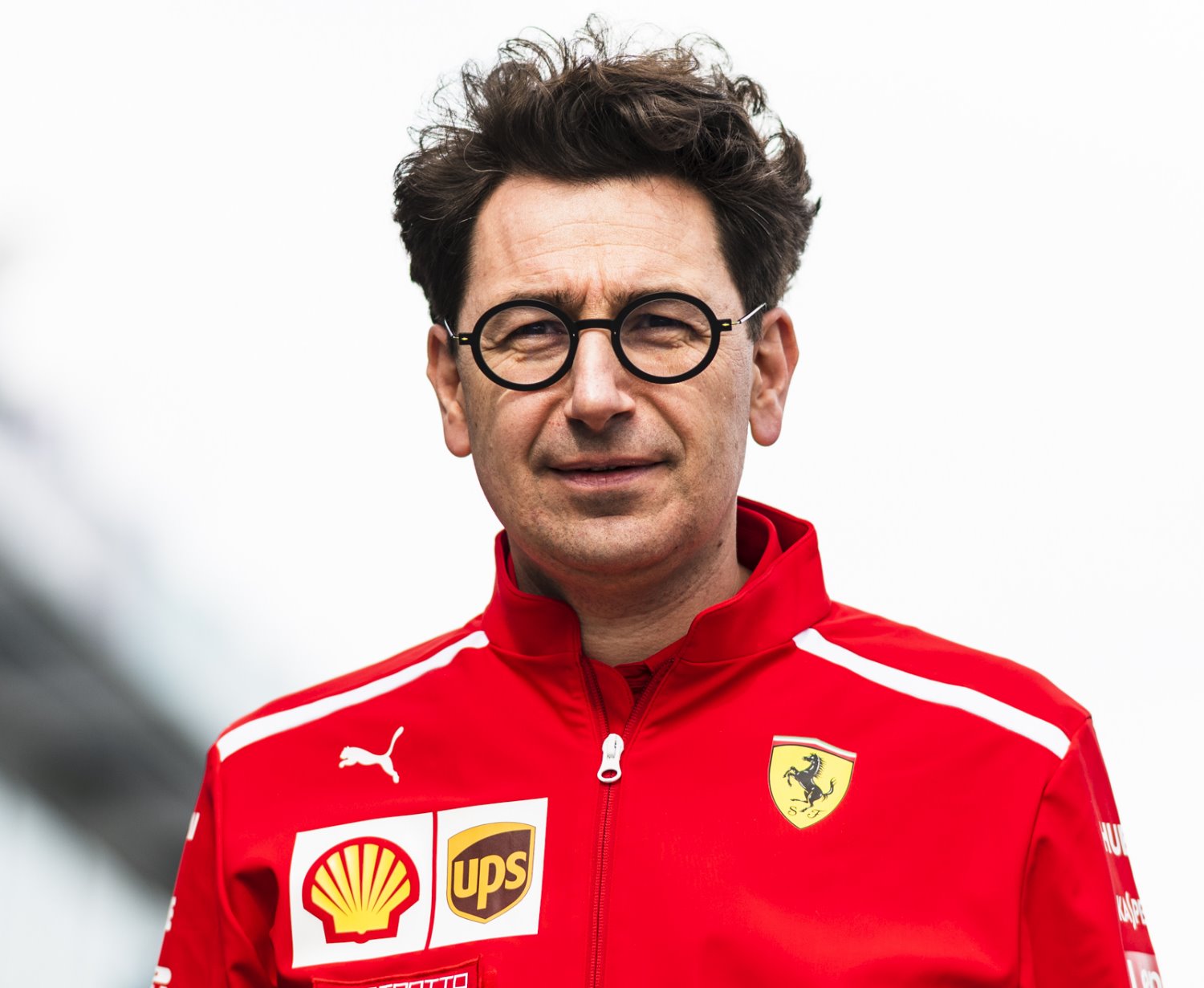 Mattia Binotto is simply an inferior engineer to Aldo Costa. Period
Ferrari team principal Mattia Binotto has conceded that the Scuderia does not have any updates which will have a noticeable effect on its performance coming soon.
Ferrari is a clear second to Mercedes in this year's Formula 1 championship and, in six rounds, has only been especially competitive with the Silver Arrows in Bahrain and Azerbaijan.
It implemented its first engine update earlier than usual, in Spain, to no avail, and is beset by downforce deficiencies.
Binotto does not think that Ferrari can significantly improve its SF90 in the near future, with the Canadian Grand Prix coming up this weekend.
"We know we're not competitive enough right now and, for the time being we haven't got any more changes coming on the car that will have a significant effect on the problems we have encountered since the start of the season," he said.
"However, the Canadian track characteristics present another different challenge, given that top speed, braking efficiency and traction are the main considerations.
"We arrive here ready to do our best and to put the mistakes of the last few races behind us."
The characteristics of Circuit Gilles-Villeneuve are expected to favor Ferrari more than other circuits, given that the long straights play to its strength in engine performance.
However, Binotto was hesitant to predict that his squad can seriously challenge Mercedes in Montreal.
"It's very difficult to judge," he said.
"I think we will be in a better shape compared to Barcelona, but I think they (Mercedes) have still got the best car and the strongest car at the moment.
"I think they are still the ones that should be ahead but maybe the gap will be closer.
"If there's any opportunity, we will be ready to take it."
Mercedes-AMG Petronas Motorsport partners with Police – to look good while destroying Ferrari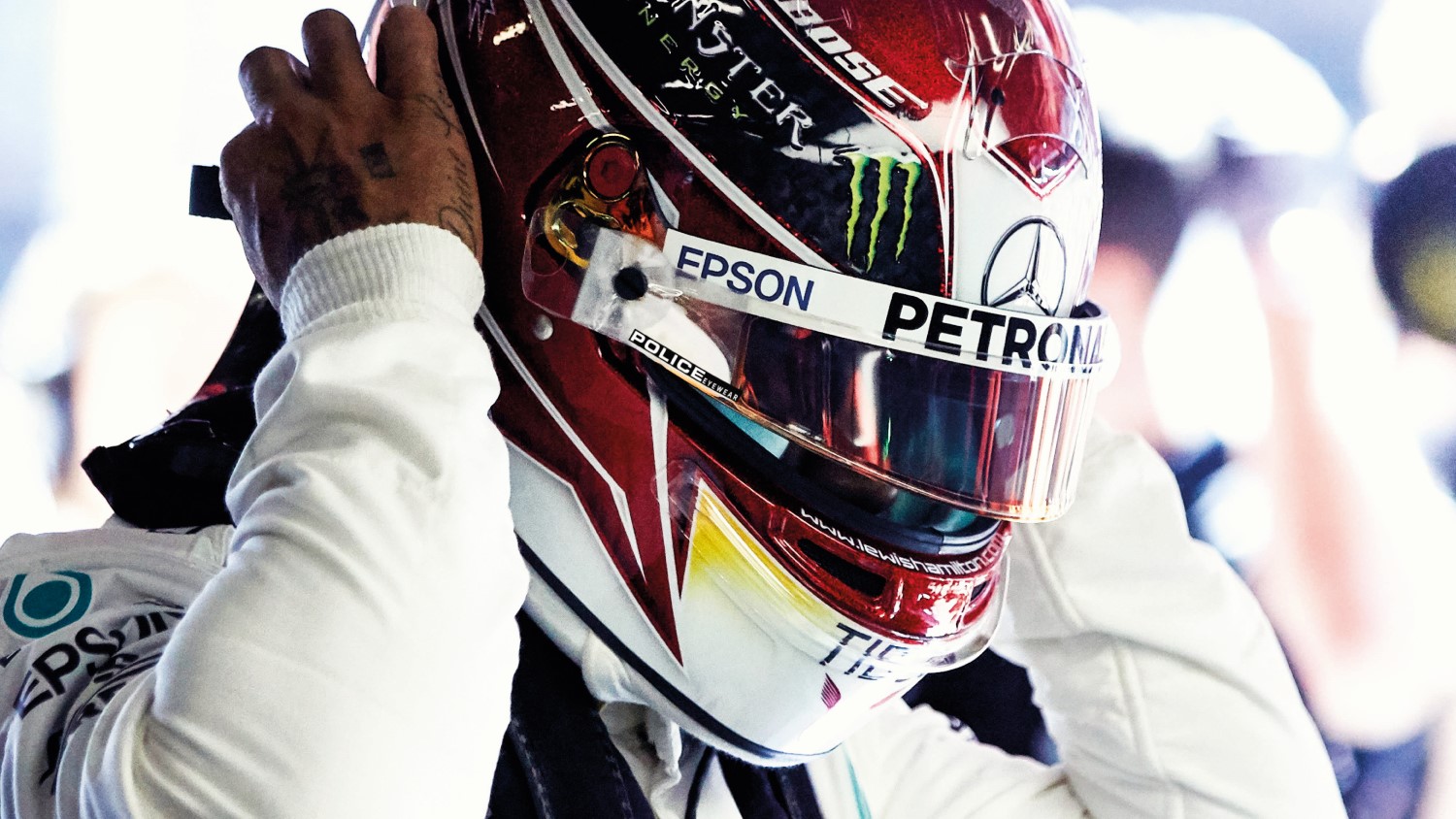 Note the minuscule logo on Hamilton's visor
Mercedes-AMG Petronas Motorsport is delighted to announce a partnership with Police, the lifestyle brand of Group De Rigo, a world leader in the design, manufacture and distribution of high-quality eyewear. The agreement will see Police make its debut as an official supplier to the team.
As part of the partnership, Police sunglasses and optical frames will be worn by Lewis Hamilton, Valtteri Bottas and the rest of the Mercedes-AMG Petronas Motorsport team. The brand logo is visible on the helmets of both drivers as well as in the team's garage.
The partnership will be complemented by the upcoming launch of an eyewear collection designed in collaboration with Lewis Hamilton.
"It's great to welcome Police to Mercedes-AMG Petronas Motorsport," said Toto Wolff, Team Principal & CEO. "We're delighted to partner with a brand that embodies high quality and attention to detail – two characteristics which are incredibly important in our sport. This partnership demonstrates the growing interest of lifestyle brands in the team, which underlines the great appeal of Formula One as a marketing platform."
"We are extremely proud of this prestigious collaboration between Police, our house brand which we value particularly, and Mercedes-AMG Petronas Motorsport, the historic Formula One team," said Massimo De Rigo, Executive Vice President of the De Rigo Group. "Our determination to work with Lewis as both a brand ambassador and designer presented a unique opportunity to join Police to the sports world once again, and we are proud to be partnering with the strongest team in one of the most popular sports in the world."
About Police
Police is a brand belonging to De Rigo, world leader in the design, manufacture and distribution of eyewear of indisputable quality. Founded in 1983, Police very soon established itself as a byword for refined design and a strong image. Through its identity and market position, which has been consolidated over the years, Police has steadily created a very broad lifestyle concept that includes fragrances, watches, jewelry and small leather goods. Police collections are distributed in over 80 countries, particularly in Europe, Asia and America.
Website: www.policelifestyle.com
Facebook: www.facebook.com/PoliceLifestyle
Twitter: www.twitter.com/POLICELIFESTYLE
Pinterest: www.pinterest.com/policelifestyle/
Instagram: www.instagram.com/policelifestyle